California may have sent out as much as $11 billion in pandemic unemployment benefits to fraudsters, officials said Monday.
According to a press release (
pdf
), California's Employment Development Department (EDD) has processed 19.5 million claims and paid out $114 billion in unemployment benefits since March 2020, when the
CCP (Chinese Communist Party) viru
s pandemic hit the Golden State. An estimated 10 percent of those payments, or $11.4 billion, has been confirmed to be made to fraudulent claims.
In addition, another 17 percent of those unemployment claims is under investigation after being flagged as suspicious.
"EDD is now working with some of the country's most successful fraud prevention businesses and law enforcement agencies to protect the state's unemployment benefit system," said Julie Su, secretary to California's Labor and Workforce Development Agency. "We know that many Californians are waiting on payments, and EDD is working quickly to validate their claims and get their benefits to them."
Nationally, 35 percent of unemployment applications are fraudulent, according to ID.me, a Virginia-based security company hired by 21 states to investigate and combat the fraud.
"Currently, ID.me is blocking about $1B in fraud per week across the states we serve," said Blake Hall, founder and chief executive of the company. "The fraud rate for new claims is at least 35 percent and over ten times what we see at federal agencies. California should be commended for also moving early to screen high-risk claims filed prior to ID.me's introduction, preventing further loss to taxpayers."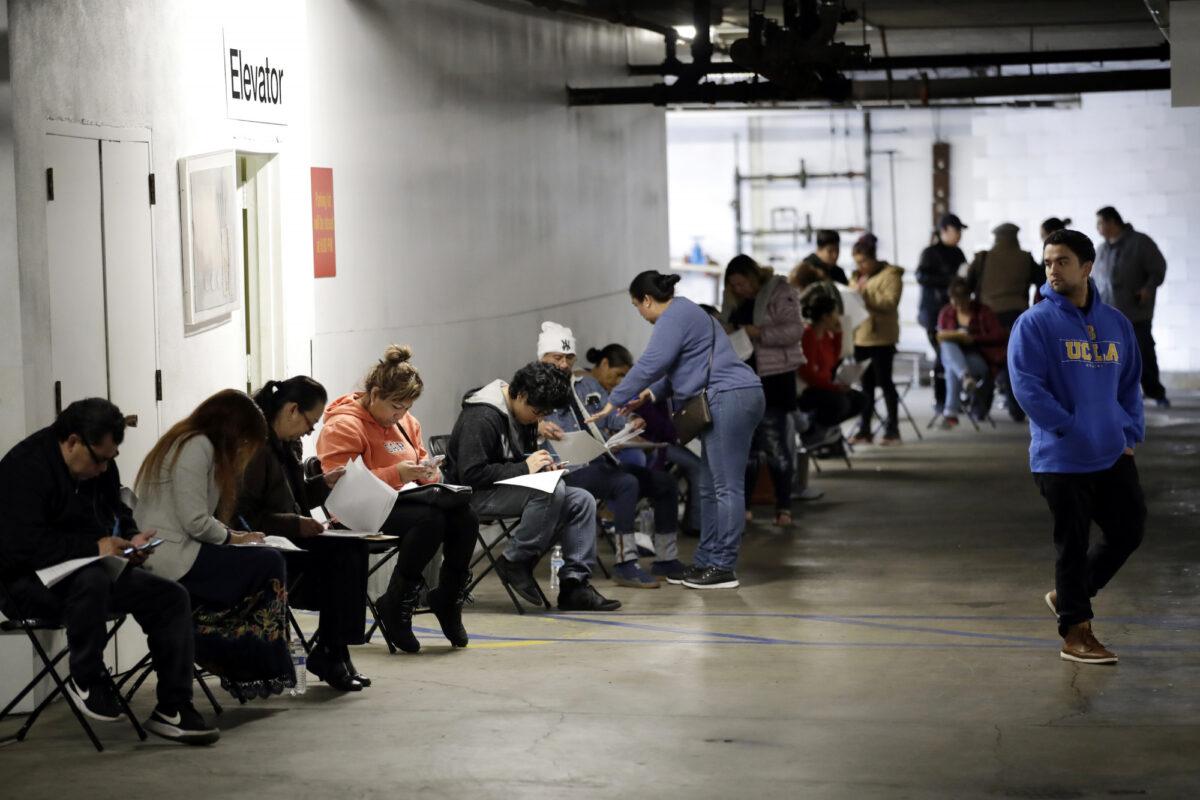 Earlier this month, Hall warned that a lot of California's defrauded funds went to foreign crime organizations, which filed unemployment claims with stolen identity information, and used "money mules" in the United States to pick up benefit debit cards.
"When the Russians and the Nigerians and the Chinese are the players on the field, they are going to put up some points," Hall told
Los Angeles Times
. "This is a very sophisticated cyberattack that's being run at scale."
It was previously estimated that the EDD paid up to $4 billion to fraudsters, including a former EDD employee who collected $21,000 in unemployment benefits using the name and Social Security number of Democratic Sen. Dianne Feinstein. The scam wasn't exposed until Bank of America, which administers the EDD's benefit debit cards, flagged the unemployment claims made in the senator's name.
Moreover, hundreds of millions of dollars in unemployment benefits went to prison and jail inmates, many of whom weren't held in California, according to a law enforcement task force led by district attorneys.
"The volume of fraud as well as the types of inmates involved is staggering," the district attorneys wrote in a letter (
pdf
) to Gov. Gavin Newsom. They added that inmates on death row, those serving life sentences and life without possibility of parole, rapists, child molesters, human traffickers, and other violent criminals, were receiving unemployment checks, and that many of those checks were sent out of state.
According to a December analysis obtained by
LA Times
, more than 2,000 claims deemed to be at high or moderate risk of fraud were from inmates of the Florida Department of Corrections or county jails in that state. Overall, the report estimates that some $42 million in claims went to out-of-state prison and jail inmates.