Buena Park city councilors voted 4–1 on June 6—with opposition from Councilwoman Joyce Ahn, who wanted to postpone the discussion—to adopt an ordinance requiring landlords to obtain a building permit from the city before evicting renters when they want to renovate or demolish their rental units.
According to City Attorney Chris Cardinale, who introduced the discussion, the ordinance attempts to stop landlords who abuse their right to evict a tenant for the purpose of demolition or substantially remodeling their rental units and then don't.
"There's concern that owners can express an intent that is not their actual intent and then move forward with an eviction just to relet it to another tenant," he said.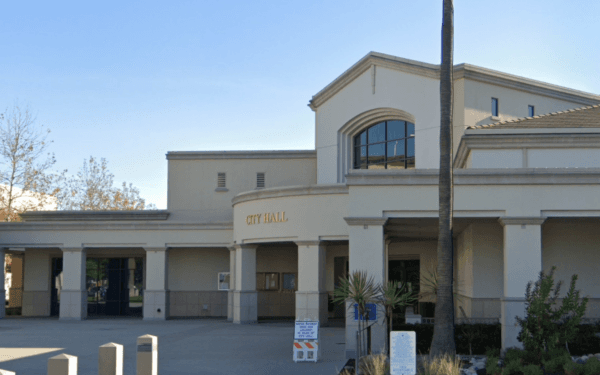 Currently, under state law, known as the Tenant Protection Act of 2019, evictions fall under two categories: "at fault just cause" or "no-fault just cause."
At fault is when a renter has violated their lease agreement or contributed to the reason for eviction, while no-fault involves an owner clearing out the rental property for extensive modifications or for personal use.
Landlords with multi-family housing units—meaning those with three or more units and are more than 15 years old—are required to follow state law for long-term renters, or those who have been renting for at least 12 months.
Under state law, a landlord only needs to provide an intent to remodel or renovate their property to evict a tenant, as well as compensate or not charge for one month's rent.
The city's new ordinance will modify the requirements for an owner to evict when it comes to renovations, by requiring them to offer two months' rent and receive a city permit for the demolition or renovation instead of just a statement of intent.
A penalty of up to $15,000 will be imposed for landlords who ignore the requirements.
Councilman José Trinidad Castañeda said the ordinance would mostly target "bad actors with the ill intent to evict tenants without any reasonable cause," and said he believes there are plenty of families that could benefit from the change.
The council's decision wasn't void of opposition.
The city received complaints from the California Apartment Association that the permits the city is now requiring could expire before an eviction is completed and that $15,000 is too large a penalty.
The association also asked the city to table the discussion as proposed legislation in the state Legislature is being debated that would require landlords statewide to have building permits for substantial repairs.
According to Cardinale, the city attorney, Senate Bill 576 would "make clarifying changes to what it means to substantially remodel the unit," as well as "require the permit to be in hand and require certain notices to be given to the tenant," he said.
He said if the state law ultimately passes the city could always amend their ordinance later.