A House Democrat in Texas said that the White House needs to return unaccompanied youth to Mexico, citing the COVID-19 pandemic.
"The administration is doing the right thing because the law requires that we process unaccompanied minors," Rep. Filemon Vela (D-Texas) said in a statement Wednesday. "However, we are in the middle of a pandemic and our systems are being overwhelmed."
Vela, citing Border Patrol data, said that 13 percent of unaccompanied minors encountered at the U.S.-Mexico border are under the age of 12, while the majority are aged 13 or older.
"One logical approach to this situation would be to return the older teenagers to their home country and provide funding for an effort supervised by the United Nations to properly care for those teenagers upon their return," Vela said. "Then, once the pandemic is under control you could phase the program back in so that there would be some semblance of control over the process. I think that this would help relieve the current burden."
The Trump administration in March 2020 directed Customs and Border Protection to return all adults and children to their home countries in the midst of the
CCP (Chinese Communist Party) virus pandemic
. President Joe Biden starting in January halted the rule that minors under the age of 18 be returned to their home countries.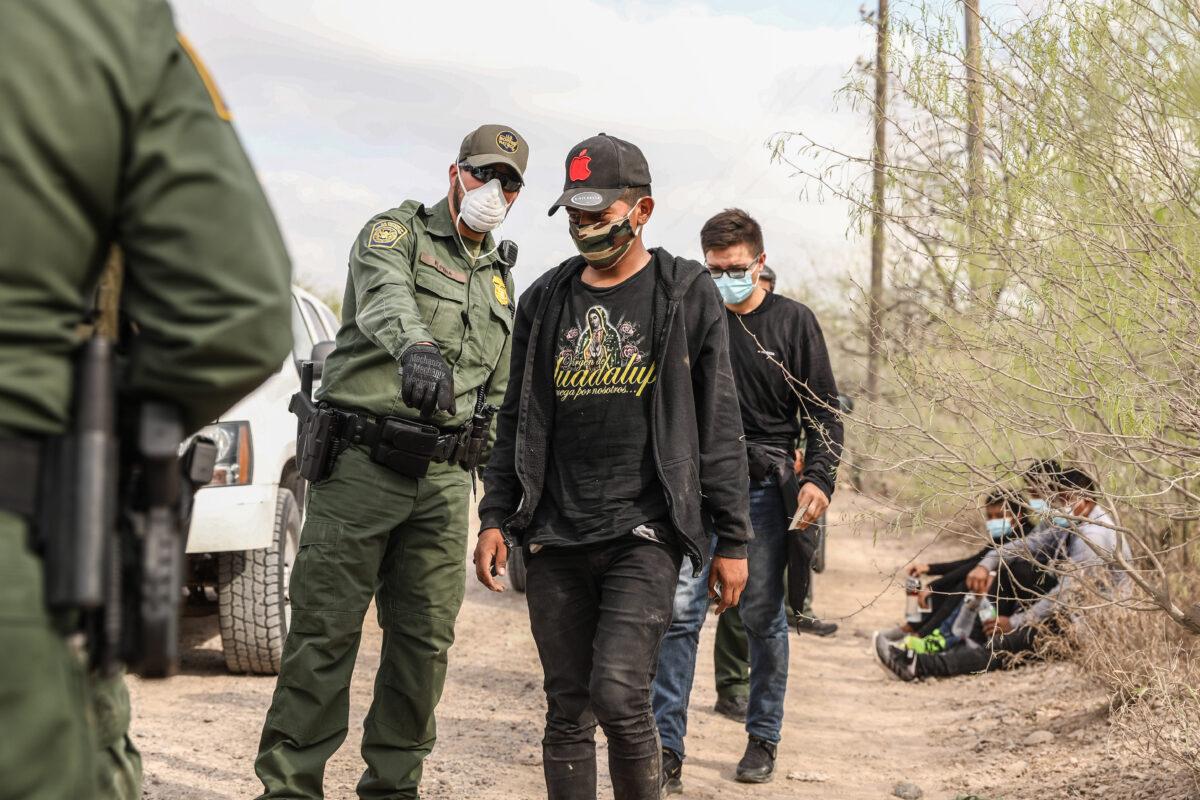 Since January, there has been a significant increase in illegal immigration, forcing Border Patrol and other federal agencies to open several facilities to deal with the influx.
Rep. Henry Cuellar (D-Texas), whose district also lies along the border, called on the White House to release unaccompanied minors—children who unlawfully enter the country without an adult—from Border Patrol custody into the custody of the Department of Health and Human Services (HHS).
The Biden administration has in recent weeks rushed to open more sites for children operated by HHS. It announced Tuesday that it would open a second site in Carrizo Springs, Texas. The convention center in San Diego, California, will also open to unaccompanied youth, and HHS is exploring housing teenagers at military bases in San Antonio and El Paso, Texas.
Now, White House officials and some members of Congress are expected to tour the southern border starting Wednesday.
The White House was limiting media access on Wednesday's tour, keeping it to just one TV crew. There have been concerns from members of the press about a lack of transparency along the border.
White House press secretary Jen Psaki said Wednesday that the White House was "committed to transparency and we'll continue to work with agencies on creating avenues for media access to and visibility into these facilities."
The Epoch Times has contacted the Department of Homeland Security for comment.
The Associated Press contributed to this report.