Black conservative group Project 21 is urging Verizon to reinstate One America News (OAN), saying deplatforming the network "silencing black voices."
The United States' largest pay-TV provider
stopped
carrying One America News (OAN), a conservative-leaning news channel owned by tech entrepreneur Robert Herring, on its channel lineup starting July 31.
"Verizon has done a tremendous disservice to its subscribers, investors and free speech by this decision," said the group in a letter (
pdf
) dated Aug. 9 to Verizon CEO Hans Vestberg.
"By cancelling OAN, you aren't just silencing conservative voices, you are silencing black voices," reads the letter from Project 21, a network of black conservative and libertarian leaders established in 1992 to highlight the diversity of viewpoints within the black community.
Project 21 criticized the termination of the 17-year relationship between the news network and the carrier that "appeased political special interests over viewers."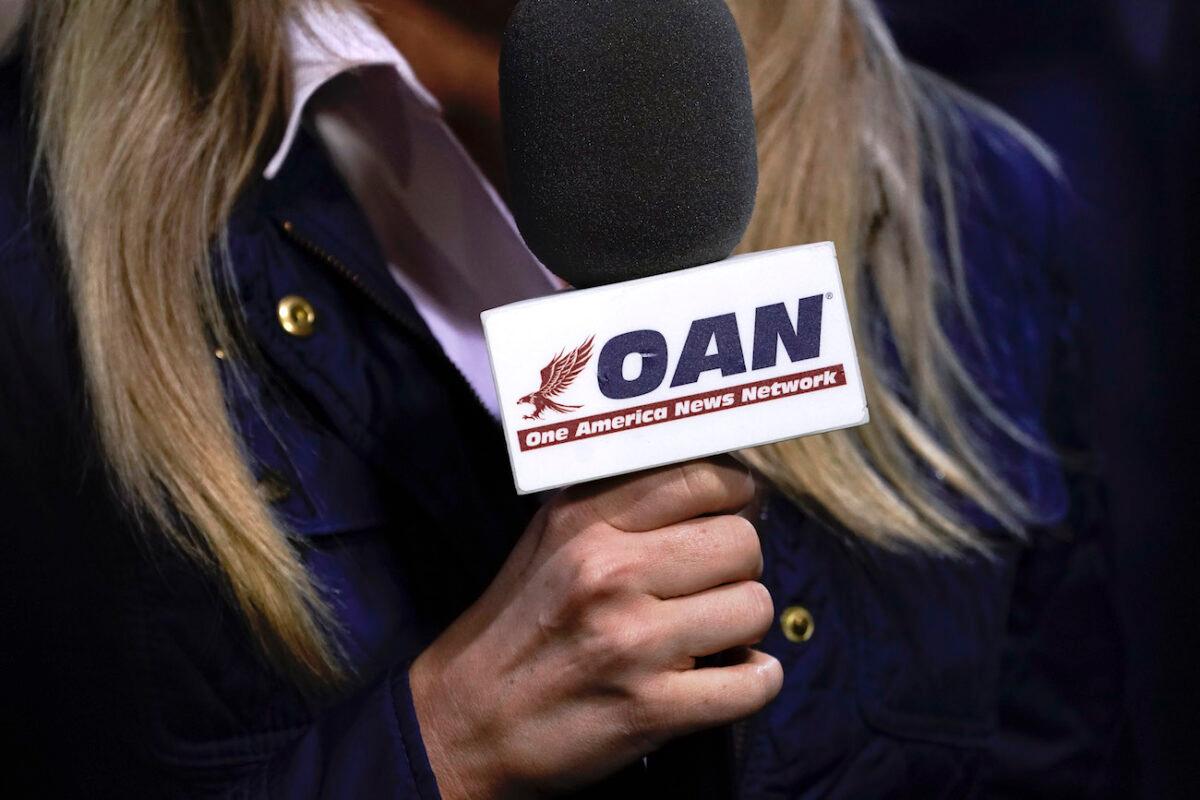 Campaign Pressure
The group noted that the announcement of the termination of OAN's deal came after political pressure from "left-wing politicians and allied special interest groups."

The group appears to refer to

letters

from House Democrats pressing 12 major television carriers, including Verizon and AT&T, to deplatform Fox News, Newsmax, and OAN.

Reps. Jerry McNerney (D-Calif.) and Anna G. Eshoo (D-Calif.), who made the push, argued that OAN and two other news channels have been spreading "misinformation" related to COVID-19, an allegation all three denied. The move

prompted

OAN's attorney Eric Early to write to the lawmakers last March demanding that they publicly retract their letters.

In July, Verizon announced it would drop OAN, one of three television networks favored by former President Donald Trump. In a

statement

at that time, Verizon said it had been "unable to reach an agreement to continue carrying One America News (OAN)," without elaborating on its reasons.

Project 21 suggests the decision could lead to the removal of other news channels in the future.

"Allowing a political pressure campaign to decide which news and information programs Americans have access to undermines free speech and sets a precedent that will only encourage further demands," the group said in the letter. "This is particularly dangerous as this pressure appears to only go one way–anti-conservative and, in this case, anti-black."

"You have now projected weakness, inviting those further demands," they added.

The Epoch Times has sought comment from Verizon.