President Joe Biden is feeling well enough to resume physical exercise five days after beginning treatment for COVID-19, his doctor said on July 26.
Biden finished the five-day course of Paxlovid, Pfizer's COVID-19 pill, and his symptoms "have now almost completely resolved," Dr. Kevin O'Connor said in a memorandum (
pdf
) to White House press secretary Karine Jean-Pierre.
"His pulse, blood pressure, respiratory rate and temperature remain absolutely normal. His oxygen saturation continues to be excellent on room air. His lungs remain clear," O'Connor said.
"The President now feels well enough to resume his physical exercise regimen," he added.
Biden, 79, will remain isolated for now. He's been staying in the White House's residence since testing positive for COVID-19 on July 21.
Biden had received four doses of Pfizer's COVID-19 vaccine before testing positive for the illness, which is caused by SARS-CoV-2, also known as the 
CCP (Chinese Communist Party) virus
.
Because of his advanced age, the president is considered at high risk of progressing to severe disease, but his doctor said he expected Biden to "respond favorably" to Paxlovid.
Biden experienced symptoms including body aches, fatigue, and a dry cough.
According to O'Connor, the president's symptoms had been improving since July 22.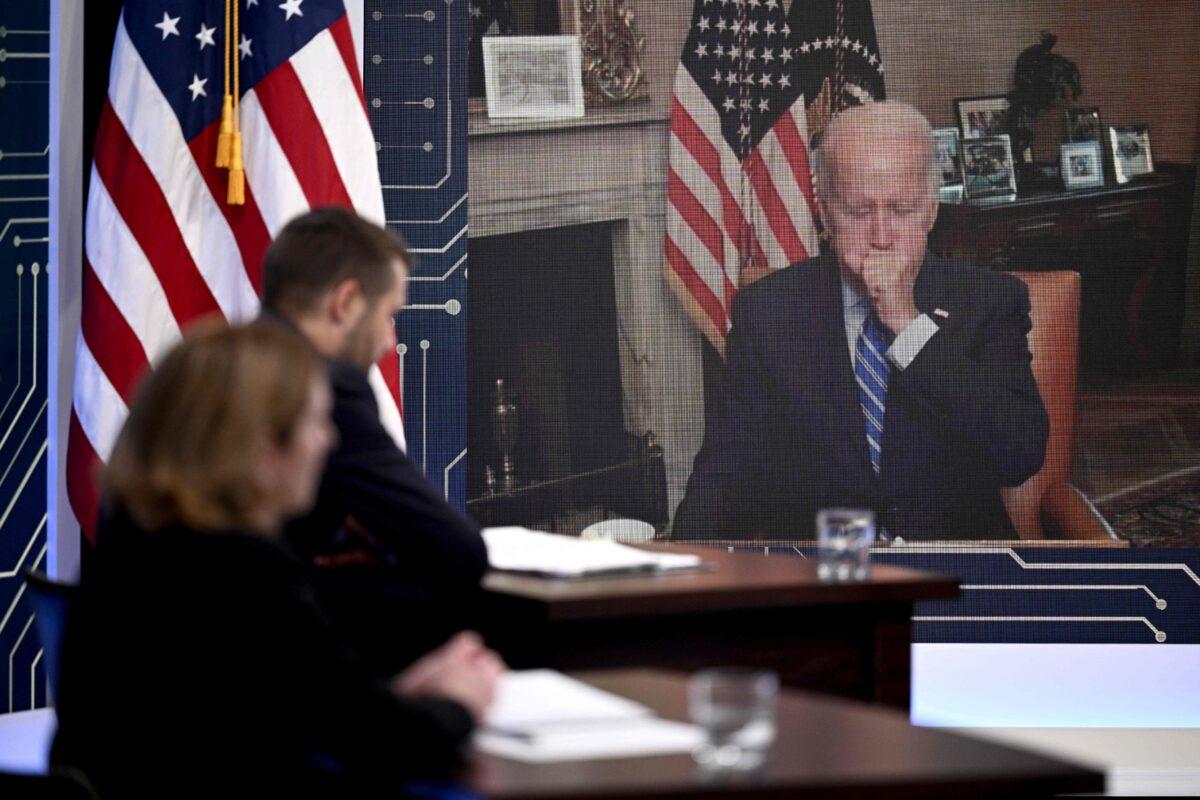 Working
Biden has continued working since contracting the CCP virus, receiving the President's Daily Brief on weekdays and participating in meetings remotely.

Biden attended an economic briefing with Treasury Secretary Janet Yellen and other officials on Friday. He had no public events over the weekend. On Monday, Biden delivered remarks to the National Organization of Black Law Enforcement Executives Conference and met with various CEOs on the CHIPS Act, which Congress is poised to pass this week. And on Tuesday, Biden joined a meeting with SK Group Chairman Chey Tae-won.

He was scheduled to speak to the House Bipartisan Disabilities Caucus on Tuesday evening. Biden's schedule for Wednesday has not yet been released.

"I'm feeling great," Biden said during the meeting on Monday.

"I'm feeling better every day," he said, adding later, "And I think I'm on my way to a full, total recovery, God willing."

Biden's illness has triggered

fresh calls

to rescind COVID-19 vaccine mandates, and the White House has acknowledged that vaccines no longer provide much protection against the disease.

"As we have said, almost everyone is going to get COVID," Jean-Pierre told reporters in Washington.

But officials also allege that Biden's experience shows the importance of getting vaccinated.

"His current health speaks to how Americans should avail themselves of boosters and treatments," the press secretary said.