President Joe Biden made a decision to propose to Russia a five-year extension of the New START treaty that limits the number of U.S. and Russian strategic nuclear weapons, John Kirby, chief Pentagon spokesman said in a
statement
on Thursday.
The treaty, which restricts the United States and Russia to deploying no more than 1,550 strategic nuclear warheads each, is due to expire on Feb. 5.
"We cannot afford to lose New START's intrusive inspection and notification tools," the statement said.
"Extending the treaty's limitations on stockpiles of strategic nuclear weapons until 2026 allows time and space for our two nations to explore new verifiable arms control arrangements that could further reduce risks to Americans," Kirby said in the statement.
The extension and further exploring of new arms control arrangements will be carried out by the State Department, according to the statement.
"A far better approach would be a short, 6-month extension conditioned on finalizing the warhead cap to which Putin agreed. That would stop the massive Russian build-up of 'non-strategic' warheads and also keep the world focused on China. Instead, we are getting nothing for extending," former U.S. Special Presidential Envoy for Arms Control Marshall Billingslea, who negotiated nuclear arms control with Russia on behalf of the Trump administration, said Thursday on Twitter.
NATO Secretary-General Jens Stoltenberg on Thursday called on the United States and Russia to extend the treaty and to later broaden it.
"We should not end up in a situation with no limitation on nuclear warheads, and New START will expire within days," Stoltenberg told reporters in Brussels.
The treaty's lapse would end all restraints on deployments of U.S. and Russian strategic nuclear warheads and the delivery systems that carry them, with the potential to fuel a new arms race, policy experts have said.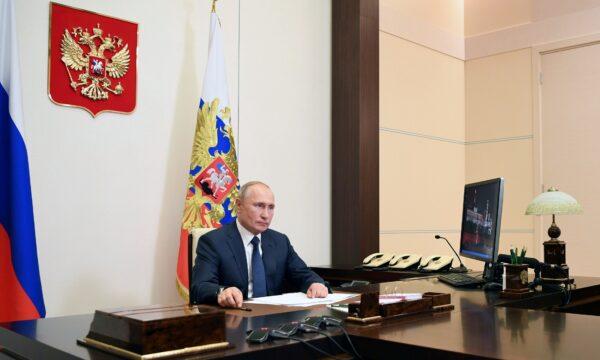 The Kremlin said on Wednesday it remained committed to extending New START and would welcome efforts promised by the Biden administration to reach an agreement.
"Russia and its president are in favor of preserving this agreement," Kremlin spokesman Dmitry Peskov told reporters on a conference call. "If our American colleagues will in fact demonstrate a political will to preserve this pact by extending it, this can only be welcomed."
But the New START treaty may not be fit for purpose in 2021. The treaty constrains more than 90 percent of the U.S. nuclear deterrent, less than half of Russia's, but none of China's, Billingslea said in October at an
event
held by the Washington-based Heritage Foundation.
Russia and the United States together possess more than 90 percent of the world's total nuclear warheads in 2020,
according
to the Federation of American Scientists, which tallied 6,372 warheads for Russia and 5,800 for the United States. While it counted China as having 320 nuclear warheads. The actual number held by the communist regime isn't known.
The New Start treaty "is flawed, and has allowed Russia to build up its nuclear forces without violating the treaty's terms. It also does not include China, which continues to increase its nuclear forces unconstrained,"
wrote
Patty-Jane Geller, the policy analyst for nuclear deterrence and missile defense at the conservative think tank The Heritage Foundation.
For example, the "New START counts one bomber as one warhead regardless of how many warheads a bomber can carry, enabling Russia to surpass New START limits legally," Geller wrote for The Heritage Foundation.
"Agreeing to an unconditional extension of five years would maximize Russia's and China's time to advance their forces not limited by the treaty and remove a key incentive for Putin to negotiate an improved agreement," Geller added.
Geller also pointed to the weak verification system of New START, which "allows any number of warheads per any missile."
"The mere 10 inspections allowed each year make it impossible to determine if Russia abides by warhead limits," she added.
China was invited to join nuclear disarmament talks held by the United States and Russia in June 2020 but the Chinese regime
declined the invitation
.
Geller recommends rejecting an unconditional five-year extension of New START and pushing Russia to agree to "a nuclear stockpile cap in exchange for a short-term (under five years) New START extension."
The New START treaty was signed in 2010 by then-U.S. President Barack Obama and Russian President Dmitry Medvedev. The pact limits each country to no more than 1,550 deployed nuclear warheads and 700 deployed missiles and bombers, and envisaged sweeping on-site inspections to verify compliance.
After both Moscow and Washington withdrew from the 1987 Intermediate-Range Nuclear Forces Treaty in 2019, New START is the only remaining nuclear arms control deal between the two countries.
Reuters and The Associated Press contributed to this report.