Democratic presidential nominee Joe Biden took a moment at a Monday press briefing to praise Nashville law enforcement officers for everting a "worse outcome" from the RV explosion that was set off near an AT&T building on Christmas Day.
"I want to say a few brief words about the explosion that took place, Friday in Nashville, Tennessee. I want to thank the police department in Nashville, particularly those five police officers who worked so quickly to evacuate the area before the explosion occurred, risking their own lives."
"And for all the firefighters and first responders who jumped into action early on that last Christmas morning, their bravery and cool-headedness likely saved lives prevented a worse outcome and we are eternally grateful [to] that law enforcement agency," Biden said.
The former vice president made the comments days after the Dec. 25 attack; police officers responded early on Christmas morning to a call about gunshots being fired in downtown Nashville. Instead, they found a recreational vehicle parked outside an AT&T building on Second Avenue broadcasting a message that a bomb would soon explode.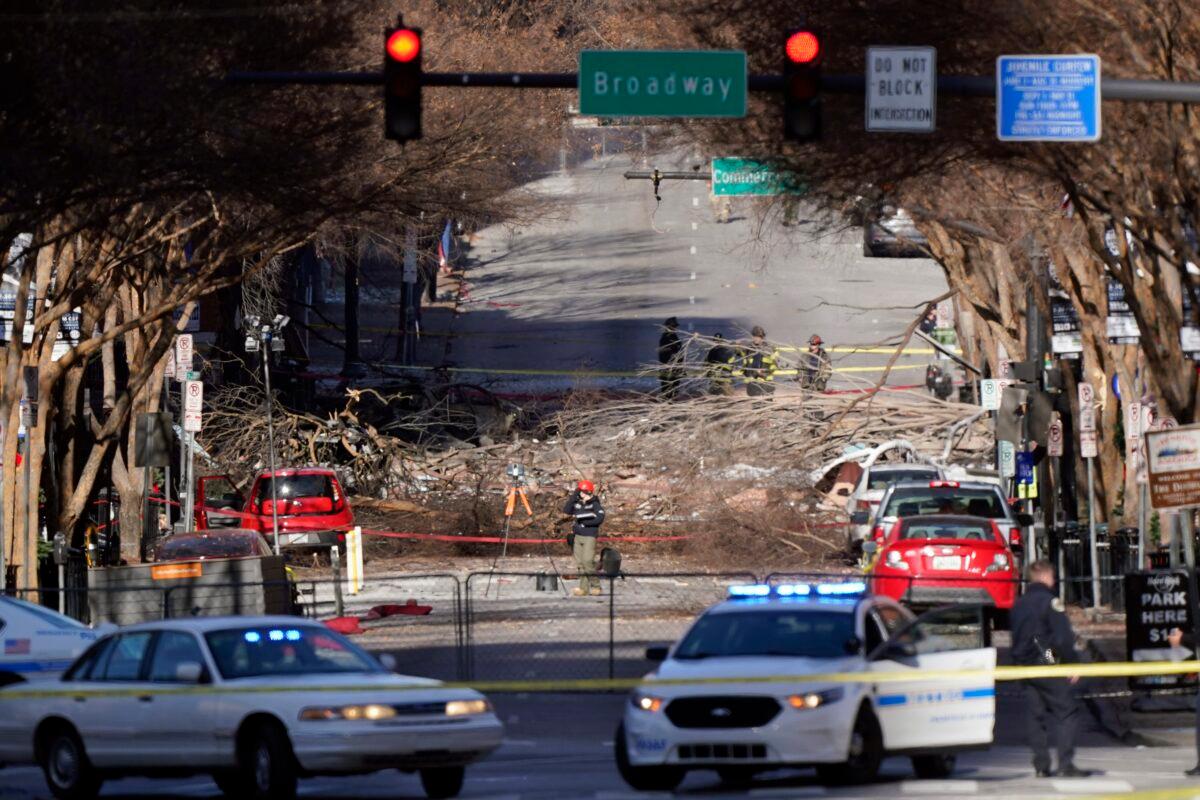 Six police officers from the Nashville Police Department went door to door to evacuate residents. The explosion was major, but no one other than the suspect, later identified as 63-year-old Anthony Quinn Warner, died, and few injuries were reported.
"They went about knocking on doors and had they not made the efforts, we'd be talking about the tragedy of people and lives lost," Nashville Police Chief John Drake told reporters on Sunday.
Biden condemned the actions of the suspect and expressed solidarity with the residents of the city.
"Federal, state, local law enforcement, working around the clock to gain more information on motive and intent. This bombing was a reminder of the destructive power the individual or a small group can muster. And the need for continuing vigilance across the board," added Biden. "And I know the hearts of all Americans are with the people of Nashville is they rebuild and recover from this traumatic event."
Authorities said Sunday they identified Warner's remains through DNA evidence. They said he perished in the blast, which damaged over 40 buildings in downtown Nashville, including a major AT&T facility, which triggered outages across Tennessee and in portions of nearby states.
A motive is unknown at this time and officials believe he acted alone.
Zachary Stieber contributed to this report.