The Department of Education announced Monday that it will begin notifying more than 804,000 borrowers that their $39 billion in federal student loans will be "automatically discharged in the coming weeks."
"The forthcoming discharges are a result of fixes implemented by the Biden-Harris Administration to ensure all borrowers have an accurate count of the number of monthly payments that qualify toward forgiveness under income-driven repayment (IDR) plans," said the administration in an Aug. 14 press release—a month after the forgiveness plan was announced.
The department said that the
forgiveness program
was part of fixes to address "historical failures" in which "qualifying payments made under IDR plans that should have moved borrowers closer to forgiveness were not accounted for."
If borrowers have accumulated the equivalent of either 20 or 25 years of qualifying months, they were "eligible for forgiveness," said the department.
In total, the current Biden administration has approved more than $116.6 billion in student loan forgiveness for more than 3.4 million borrowers, according to the release.
Furthermore, the department touted the Saving on a Valuable Education (SAVE) plan, which will cut payments on undergraduate loans in half compared to other IDR plans, ensure that borrowers never see their balance grow as long as they keep up with their required payments, and protect more of a borrower's income for basic needs.
"A single borrower who makes less than $15 an hour will not have to make any payments."
Borrower benefits from the SAVE plan is estimated to begin rolling out this summer, according to the administration.
SCOTUS Ruling and Biden Counter
On June 30, the Supreme Court voted in a 6–3 decision to strike down the Biden administration's loan forgiveness plan.

In what is widely considered a political move, President Joe Biden promised to cancel as much as $20,000 for around 40 million borrowers, resulting in a massive $800 billion commitment, with experts claiming it could easily cross the trillion-dollar mark.
"They said no, no—literally snatching from the hands of millions of Americans thousands of dollars in student debt relief that was about to change their lives," President Biden said after the SCOTUS decision. "Today's decision has closed one path and now we're going to pursue another."
President Biden promised a "new way" to circumvent the decision.
The Department of Education then started to pave the way to finalizing "the most affordable repayment plan ever created" using the authority found under the Higher Education Act. There were several programs put under this plan to support borrowers.
"President Biden, Vice President Harris, and I will never stop fighting for borrowers, which is why we are using every tool available to provide them with needed relief," said Education Secretary Miguel Cardona at the time. "Earlier today, the Department of Education initiated a regulatory process to provide debt relief, so we can help the working- and middle-class borrowers who need it most."
Despite the administration's insistence that low- and middle-income borrowers would benefit, experts have pointed out the programs a putting strain on the economy, with some estimates placing the amount at up to $1 trillion in additional federal expenditures over the next decade.
"We have a student loan system that assumes that people are going to pay their debt back, and instead, it's just this massive government spending policy that has negative effects for everybody," said Caleb Kruckenberg, an attorney at Pacific Legal Foundation to The Epoch Times.
Eligibility Complications
The loan forgiveness
is only applicable
to loans that were made under the IDR plan provided the borrowers have made 240 to 300 monthly payments, which is equivalent to 20 to 25 years' worth.
An IDR plan sets the monthly repayment at an amount deemed to be affordable for the borrowers based on their income and family size.
In addition to being an IDR plan, the loan must either be a federal Direct Loan or a Federal Family Education Loan held by the Department of Education, including Parent PLUS loans.
To be eligible for loan forgiveness, the borrower must hit the required loan forgiveness threshold as a result of receiving credit for IDR forgiveness on any of the following five periods, per the press release.
Any month in which a borrower was in a repayment status, regardless of whether payments were partial or late, the type of loan, or the repayment plan;
Any period in which a borrower spent 12 or more consecutive months in forbearance;
Any month in forbearance for borrowers who spent 36 or more cumulative months in forbearance;
Any month spent in deferment (except for in-school deferment) prior to 2013; and
Any month spent in economic hardship or military deferments on or after January 1, 2013.
"In addition, months described above that occurred prior to a loan consolidation will also be counted toward forgiveness."
Blowback to 'Forgiveness'
The Biden administration's income-based student loan repayment plan could cost
$475 billion over a period of 10 years
and end up encouraging "more loan borrowing" among college students.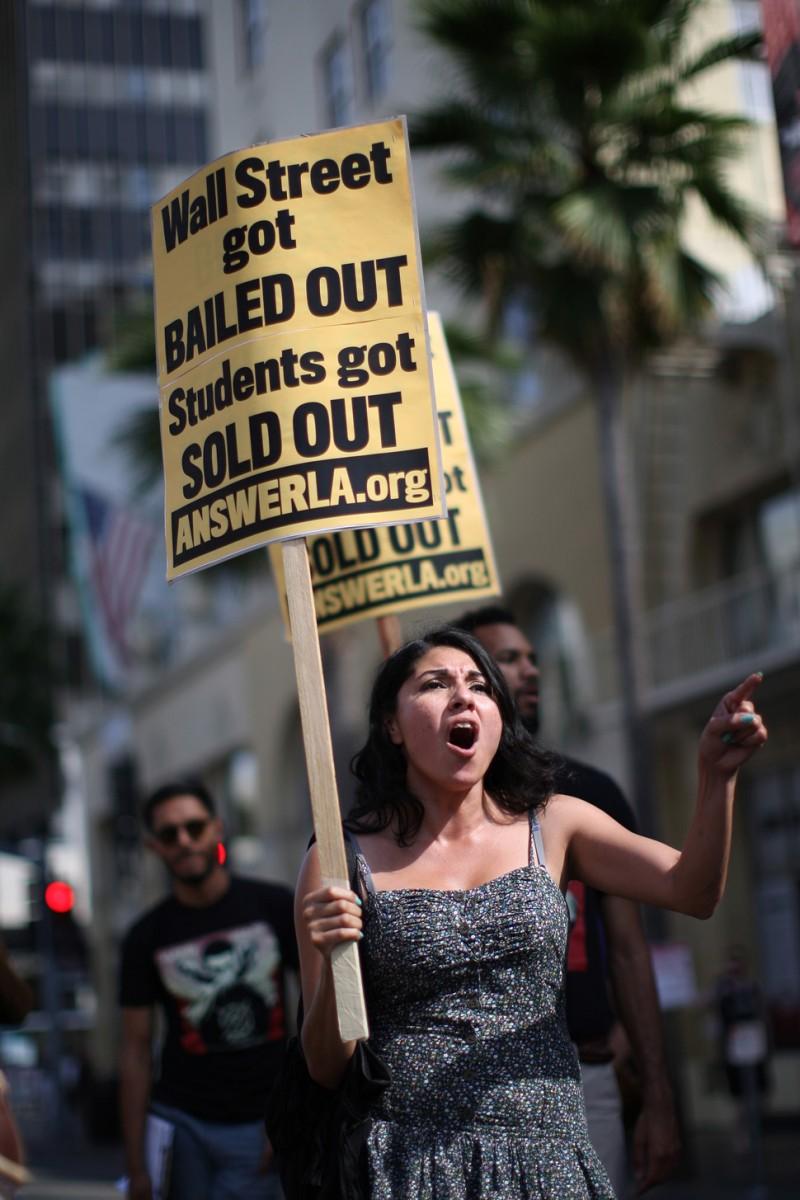 According to an estimate by the Department of Education, the SAVE plan will cost $138 billion over a decade.
However, the University of Pennsylvania's Penn Wharton's Budget Model predicts the cost to be more than three times that. "We estimate SAVE will incur a net cost of $475 billion over the 10-year budget window," a July 17 post about the Budget Model said.
Roughly $200 billion of this cost will come from payment reduction for the student loans that are already outstanding this year. Once SAVE comes into effect in July next year, the model estimates that over half of the current loan volume will switch to the plan.
The remaining $275 billion of the cost will come from reduced payments for around $1 trillion in new loans that the model calculates will be extended over the next decade.
The model warns that "due to the increased generosity of the newly proposed IDR (income-driven repayment) plan, future student borrowers have the incentive to increase their federal student loan borrowing." As a result, the current college financing pattern will shift toward "more loan borrowing instead of paying out-of-pocket."
The $475 billion is the "medium" estimate of the model, which predicts a conservative estimate of $390.9 billion and a "maximum" estimate of up to $558.8 billion.
In a June 30 statement, Alfredo Ortiz, president and CEO of Job Creators Network, slammed President Biden for criticizing the Supreme Court order striking down his student loan forgiveness plan and his vowing to find another way to push ahead with it.
"President Biden shamelessly failed to recognize a co-equal branch of government in his remarks," Mr. Ortiz said. "Rather than respecting the court's decision, Biden promised more executive overreach to forgive student loan debt. His proposals include expanded income-driven repayment plans and a 12-month grace period when payments are set to restart this fall."