The third annual 22 Convention for women kicked off Friday with the message that women can find happiness by regaining their femininity and submitting to an "alpha male patriarch."
The four-day convention, which garnered negative media attention in the past for "mansplaining" to women, is part of the 21 Summit, which bills itself as an unapologetic celebration of masculinity and fatherhood.
This year's women's event urges them to reject the feminist ideology that teaches women to hate men for their "toxic masculinity." According to the
website,
women end up feeling manly and unfeminine if they buy into the doctrine.
The site goes on to say women instinctively yearn to be feminine and find a masculine man who leads with conviction: "Only a worthy woman, unapologetically feminine in nature, deserves such a man. We'll teach you how to boost your femininity by over 500%, find these unicorns, get wifed up and knocked up."
Jennifer Moleski, an anti-feminist YouTuber, told women at the 22 Convention on Oct. 14 that the current feminist agenda is not leading society to a good place.
"I don't think it's any secret now that there's something dark happening," she said. "And the world is not the place it was even when I was little."
She compared the family's influence on children to heirloom crops in a garden, which bloom and resist destruction and disease. As a mother who homeschools, she feels traditional values are passed on in the home environment, unlike in public schools.
Today's education system lacks the perspective of the family, she said, adding lessons of right and wrong have been lost in a modern narcissistic world.
"I could talk about feminism; I could talk about transgenderism; I could talk about communism. But it all comes down to the values, morals, and character of who we are," she said.
Moleski said our values used to come from church and our elders. She pointed to Christianity's Seven Deadly Sins as a roadmap that has fallen out of use.
According to Christian tradition, the seven deadly sins are envy, gluttony, greed or avarice, lust, pride, sloth, and wrath.
Moleski said society today could learn a lot from that seemingly forgotten list. People being on their phones all the time is an example of sloth—a lack of motivation and not wanting to work, she said.
Women and men delude themselves into thinking lust is the same as a relationship and then become disappointed when it becomes apparent that the relationship will never be based on anything else, she said.
"People are crazy now, right? We've taken in violence, and porn and sex and all these crazy things," she said.
The world is a place without limits today, resulting in broken relationships, she added. The problem she sees is that there are no boundaries in today's society. Society has become decadent, lacking the moral authority to say no to an action or event that is evil.
"Could looking at the Seven Deadly Sins help you in any way? Could it help you restrict and find out who you want to be?" she asked the audience.
The answer, she said, is to make minor changes after quiet contemplation to build limits within life.
Besides the women's convention, the 21 Summit includes the Patriarch Convention and 21 Convention, each featuring speakers and panel discussions over four days focusing on what they call an attack on masculinity, fatherhood, and femininity.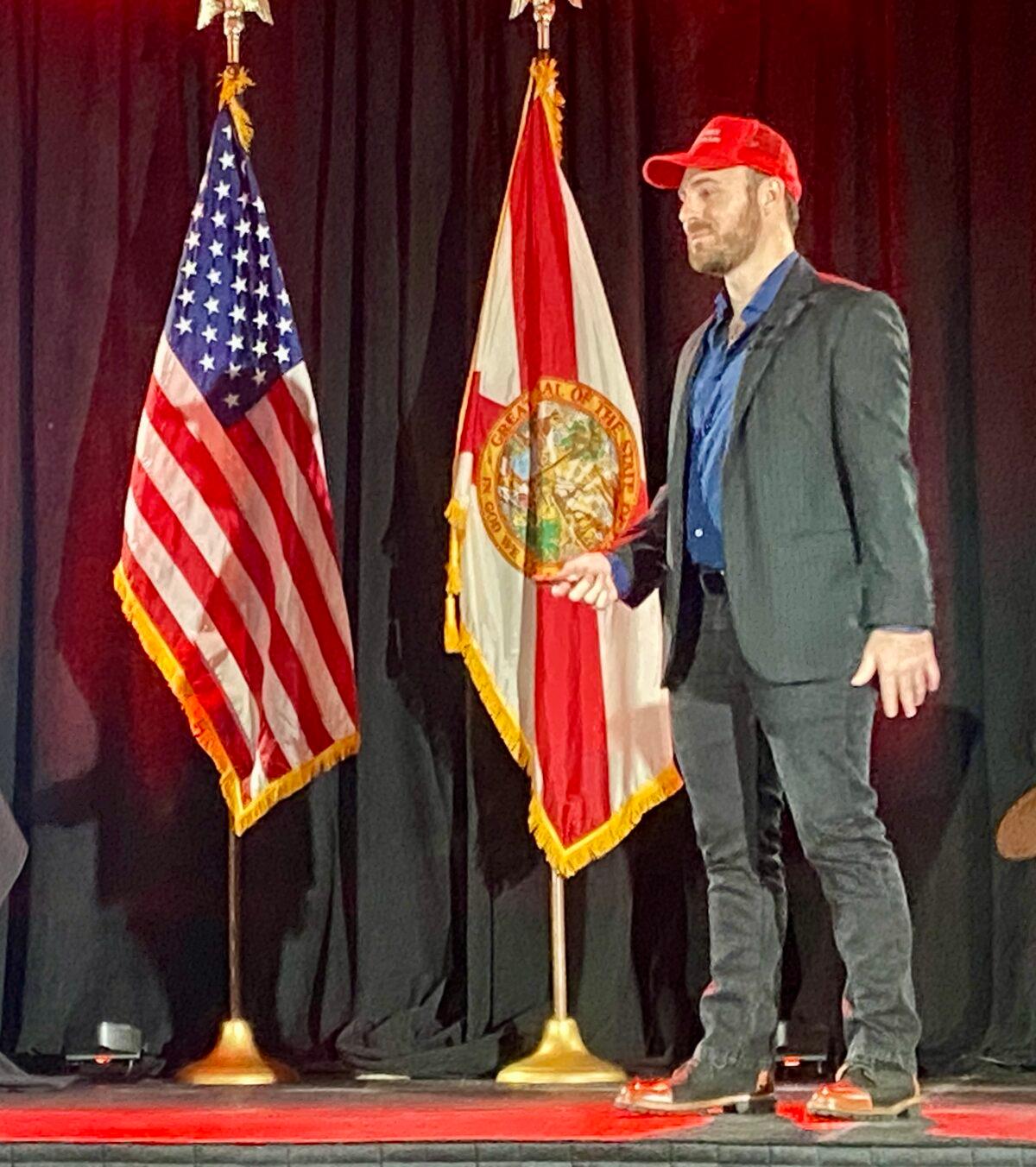 The 22 Convention for women started in 2020 with a campaign to "make women great again,"  according to Anthony Johnson, founder and CEO of 21 Studios.
As news of the women's event spread in 2020, it inspired "hit pieces" from the media and triggered feminist outrage across the internet, Johnson said during the opening address of this year's summit. He said the attention spread word of the event and its message to more than 100 million people—for free.
Johnson started the original 21 Conference 16 years ago as a celebration of masculinity and has been expanding its scope to include women.
Today the 21 Convention advertises itself as an event for men "featuring 100% toxic masculinity and non-stop masculine self-improvement."
Tickets for the four-day event, starting at $2,499 this year, have raised eyebrows in the media over the cost and nearly all-male-focused content. The basic ticket includes a friend pass, subscriptions, recordings, and additional events.
In opening remarks for the 21 Summit, Johnson said interest in his Youtube channel on masculinity and patriarchy has surged as fatherhood and family have increasingly come under attack.
He said videos on his Youtube channel used to get 500,000 to 1 million views per year, but now hits have increased exponentially.
"So this year, our videos have been exploding," he said. "We've done 72 million views in the past 12 months, which smokes every other record we've ever had."