LOS ANGELES—The award-winning documentary "Eternal Spring" premiered on June 15 at the Chinese Theatre in Hollywood, where audience members were moved to tears by a tale of unwavering, peaceful resistance to the Chinese Communist Party's (CCP) repression of freedom of speech, assembly, and belief.
Screened at Dances with Films, an annual independent film festival in Los Angeles, the Canadian documentary uses a novel combination of animation and in-person interviews to reconstruct a 2002 incident—where a group of people hijacked a state television broadcast in China's northeastern city of Changchun to counter the CCP's hateful narrative about their meditation practice, Falun Gong, which centers on values of truthfulness, compassion, and tolerance.
Introduced to the public in 1992, Falun Gong was practiced by around 100 million people in China by the end of the decade. Feeling threatened by its popularity, the CCP launched a systematic elimination campaign in 1999, resulting in millions detained inside prisons, labor camps, and other facilities and hundreds of thousands tortured while incarcerated, according to the Falun Dafa Information Center.
"I understood that it was sensitive. I understood that there are risks," the film's director Jason Loftus shared with the audience after the screening. "When you face some difficulties, and you realize the pressure from China or the threats that you encounter, ... and then you share your story with festivals, and you see how people are responding to that. It just makes me feel this is all worthwhile."
Loftus said he learned about the story and the religious persecution from his colleague, Daxiong, a veteran Falun Gong practitioner from Changchun—where the story starts—and a comic-book illustrator known for his work on graphic novels including under the "Justice League" and "Star Wars" franchises.
In the filmmaking process, Daxiong was able to retrace the event as the lead animation artist, bringing the surviving interviewees' personal accounts to life.
"We saw his amazing illustration capability, and we have animation capabilities within our studio. We thought we could use automation to bring his drawings to life," Loftus told The Epoch Times.
The documentary took Loftus six years to finish, not only because of the complexity of the animation-making process but also the CCP's interference. During that time, his wife's family in China was harassed by the Party's personnel, and his business partners in China were forced to cut ties with his company.
Audience members on Wednesday evening said the film shared an important message about the human rights abuses in China.
Matthew Martinez, a Los Angeles resident invited by his friend to the festival, said he knew nothing about the religious persecution in China, and the documentary took him to "a whole new level of [understanding of] human rights, atrocities that are going on in the world."
"I loved it. I love the blend of animation and live-action," Martinez said. "I not only felt lucky to be born here and to be living in a free country where I can say what I want, believe what I want. But I felt an immense sense of sadness for the people of China."
Jeffrey Overbey, who learned about the premiere from The Epoch Times and NTD Television, said he enjoyed seeing the film very much, and he would recommend everyone to see the documentary.
"It was extremely inspirational in terms of understanding what the situation is going on in China. I think it's a way to bring the message to everybody across the world," Overbey told The Epoch Times.
Robert Liu, a Falun Gong practitioner for over 25 years, praised the documentary for perfectly restoring the entire incident and its aftermath.
Liu told The Epoch Times he deeply resonated with the film not only because he came from Changchun but also because he was once detained in a jail with the mastermind behind the broadcast interruption, Zhenxing Liang, whom he described as "a faithful man with great strength."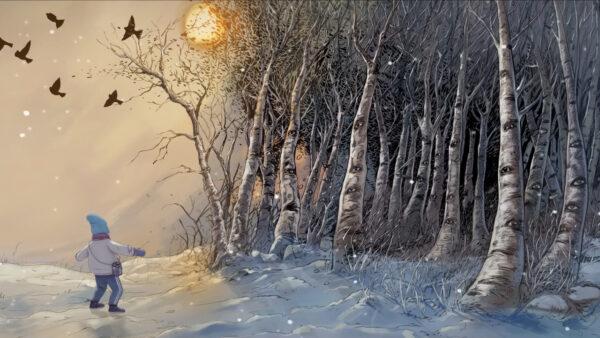 Liu said he was shocked when he learned about how another member of the TV hijacking team Chengjun Liu was persecuted to death in 2003, but that also strengthened his determination in telling people the truth.
"At that moment, I really wanted to let the world know what Falun Gong is. I told myself, 'What they didn't finish, we will finish.' We will do our best to do what they didn't get to do," he said.
"Eternal Spring" has won multiple awards at film festivals worldwide, including the Movies That Matter in the Netherlands, the Thessaloniki International Film Festival in Greece, and the Hot Docs Film Festival in Toronto. To learn more about future screening schedules, visit 
eternalspringfilm.com