Arizona Gov. Katie Hobbs vetoed four election-related bills Friday.
The rejected bills would have made a wide range of changes to the Copper State's election laws on the voter registration system, poll site procedures, and mail-in ballots.
Hobbs's moves Friday raise her total number of vetos to 99, a number larger than that of any previous Arizona governor.
One of the bills, Senate Bill 1135, proposed to pull Arizona from the Electronic Registration Information Center (ERIC) and move voter registration to "a contracted third party." The bill also specified that voters must use a blue or black pen to fill the ballot.
Hobbs said ERIC is essential and helps improve election integrity.
"I have vetoed SB 1135. This bill would prohibit Arizona from remaining a part of the Eletronic Registration Information Center (ERIC), which is an essential tool in ensuring accurate voter registration rolls in Arizona and across the country. It is unfortunate that many Republicans in the Legislature ... send to my desk a bill that would prevent Arizona from joining organizations that actually help improve the integrity of our elections," she said in the veto letter.
Senate Bill 1105, which would allow election workers to tabulate early ballots at polling sites on Election Day, was also vetoed.
"The county recorder or other county officer in charge of elections shall do all of the following for the on-site tabulation of early ballots," the bill proposed.
The on-site tabulation would be "very difficult for election officials to implement," Hobbs said.
One of the four rejected bills, Senate Bill 1066, would have required "Not from a Government Agency" to be printed in an obvious way on the envelopes of documents sent by voter registration organizations. Senate Bill 1180 proposed to ban organizations from paying employees based on the number of voter registrations they collect.
Arizona state Senator and President Pro Tempore John Kavanagh, a primary sponsor of two of the rejected bills, said he's disappointed with the governor's decision.
"I still stand on the side of transparency, and I'm sorry the governor wasn't with me," he told The Arizona Republic.
The Epoch Times reached out to Kavanagh for comments.
Arizona's constitution states that a two-thirds vote is needed to overturn a veto.
It's unlikely the Arizona Republicans will have the votes to override Hobbs's vetoes.
Arizona's legislature comprises 60 members in the state House and 30 in the state Senate.
Republicans hold a majority in both the state House and Senate, but they do not have enough votes to overturn a veto and would need the support of Democrats.
99 Vetos Since Being in Office
The Democrat governor has vetoed 99 bills passed by the Republican-controlled legislature.

Most of the bills she rejected contained conservative-leaning measures.

The long list of bills rejected by Hobbs includes a bill banning critical race theory in K-12 public schools, a bill that would have eliminated food tax, a bill that requires infants born alive during an abortion to be protected and provided the proper medical treatment, and a bill that would have protected pregnant women from being attacked during pregnancy.

When vetoeing Senate Bill 1600—a bill that proposed to protect born-alive babies after abortion—she claimed that the bill was unanimously opposed by the medical community and would interfere with the relationship between a patient and doctor.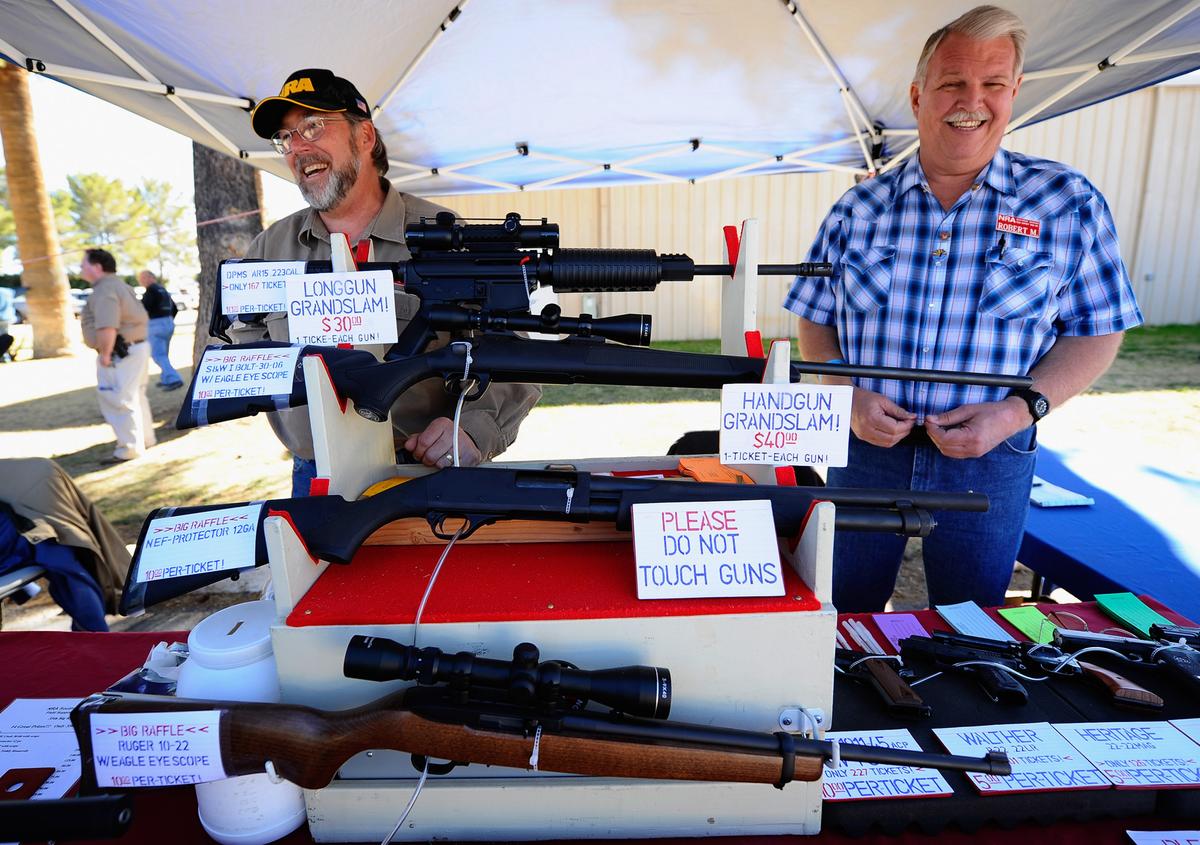 Hobbs also vetoed a bill that intended to protect Second Amendment rights—Senate Bill 1428—which would prohibit local governments from prohibiting gun shows.
A political subdivision should not "prohibit a gun show from occurring in the political subdivision or enact or enforce any ordinance, rule or policy that primarily affects gun shows and effectively prohibits a gun show from occurring in the political subdivision," reads the bill (
pdf
).
Hobbs said the bill would restrict the power of local authorities.
"This bill needlessly restricts the authority of cities and towns to make decisions about how to keep their communities safe," Hobbs wrote in her veto letter (
pdf
). She advised that the legislators and local governments work together to provide safety for Arizona communities.
Elizabeth Dowell contributed to this report.