Campaigning for governor outside Atlanta on Sunday, Stacey Abrams lambasted her opponent, incumbent Gov. Brian Kemp.
She charged he sits on huge surpluses and federal grants rather than spending it to ease problems like low teacher pay and ailing hospitals. She accused him of doing it while giving sweetheart deals to his friends. She railed against him running ads in which he 
pointed a shotgun
 "at a child" and said "
he was going to round up people
 in trucks."
"We live in a house where the roof has been leaking for 20 years, and every time it floods, they put a patch on the roof and put out a bucket," she said, alluding to Georgia's 20 years of Republican governors. "We're here to replace the roof and fix the plumbing."
Abrams hit on familiar Democratic campaign themes this fall—abortion, gun control, voting rights, Jan. 6, "far-right extremist Republicans," and more money for health care and education. So did most of the local candidates who joined her for nearly three hours of campaign speeches to around 300 people in the main theater of a brand new public school arts center in Cumming.
She targeted Kemp's liberalized gun carry laws, six-week abortion ban, and election reforms tightening the permissive absentee ballot measures passed in a rush in 2020 during the pandemic. "It's cost us jobs, it's cost us opportunity, and it's the precursor to how we lose our rights in the state of Georgia."
Abrams, though, was prominent among those who seemed to encourage Major League Baseball to move the All-Star Game out of Atlanta last year to protest Kemp's election reforms, which Democrats claim amount to voter suppression. She and 
media allies
 have since tried to walk back her stance.
With absentee voting curtailed this year, she and other candidates urged the crowd to get out there and vote on Oct. 17, when Georgia's early voting starts. They encouraged them to vote all the way down the ballot, not just for top-of-the-ticket candidates like Abrams and Senate candidate Raphael Warnock.
One candidate said races lower down the Georgia ballot were lost narrowly by Democrats in the January 2021 runoff because voters quit after voting for Warnock and Jon Ossoff.
Forsyth County went only 27 percent for Abrams when she lost to Kemp in 2018. But Democrats think they might do better in the exurban area this time.
Bob Christian, Democratic nominee for Georgia's 6th Congressional District seat, who spoke Sunday along with Abrams, told The Epoch Times earlier why he thinks he and other Democrats can make inroads there.
Forsyth is one of the fastest-growing counties in the nation, Christian said. It's attracted many new residents who moved during lockdown for warmer climes, lower rent, less crowding, and less urban dysfunction during the COVID lockdown.
The area draws tech professionals who work there or in the large tech sector in neighboring north Fulton County. Christian said that many come from blue states and might bring their voting habits with them.
Democratic media strategist Fred Hicks of Atlanta said Georgia can expect close statewide elections for the foreseeable future, with margins of less than 100,000 votes, and they'll be won or lost in exurban counties like Forsyth. Democrats expect the county to be competitive by the next census, and events like Sundays are an investment for elections in 2024 and 2026, Hicks said.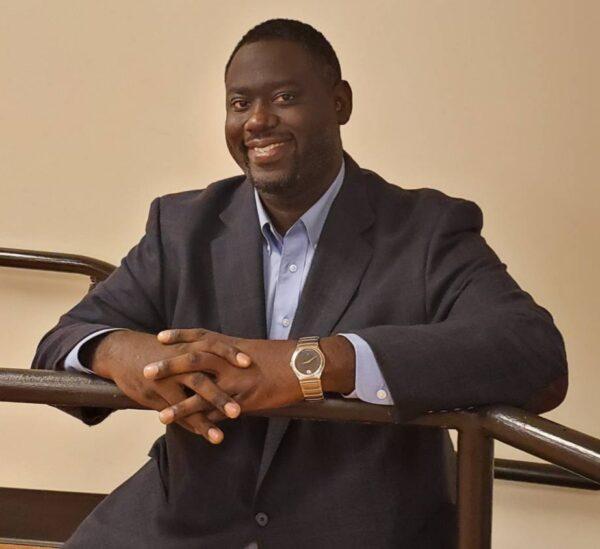 Abrams has also taken a page from Kemp's playbook, Hicks said, campaigning more outside Atlanta because, among other reasons, it's cheaper, media costs are far lower, and candidates get better turnouts than they do in Atlanta.
Both sides recognize Atlanta's core metro area is blue, Hicks said. Both will tend to end their campaigns in Atlanta—a tactic Hicks credited to Kemp for the Democrats to maximize their vote and the Republicans to limit their losses.
Abrams maintained that her economic plans would generate "no new taxes," as she plans to spend state surpluses and harvest federal Medicaid funds Kemp and the state's Republicans have steadfastly refused to use on expanding Medicaid.
Trying to get to the Governor's Mansion, Abrams told the crowd of her first visit to it. Her family had moved from Mississippi when her parents "heard the call" to become ministers and enrolled in master's degree divinity courses at Emory University in Atlanta.
Abrams was valedictorian of her Avondale High School in 1991. She and her parents were invited to the Governor's Mansion with other valedictorians.
They got dressed up, took a crosstown bus, and got off in front of the mansion in Atlanta's fancy Buckhead neighborhood. She remembers tottering along on "heels that are high for me because I'm trying to look cute."
"A man came out of the guard station and looked at me, and he looked at my parents, and he said, 'This is a private event. You don't belong here.' My dad said, 'No, no, no, this is my daughter Stacey, and she's one of the valedictorians.' "
"He looked over our shoulder at the bus as it pulled away from the curb, the bus that nurses and cafeteria workers, and children ride on. There was a sneer on his face as he looked at us again and told us again, 'I told you this is a private event, and you don't belong here.' "
Things started to get heated, Abrams said. "My parents ... were studying, but they weren't pastors yet," she said as the crowd laughed. The guard finally consulted the guest list. There was her name at the top.
"I don't remember meeting the governor of Georgia that day. I don't remember meeting 180 valedictorians. I don't remember the canapes or the drinks they served. I remember a man standing in front of the most powerful place in Georgia and looking at me and seeing someone he didn't recognize, someone who didn't conform to his expectations. Looking at me and seeing someone that wasn't what he thought it should be. He looked at me and told me I don't belong."
But on Nov. 8, voters can show him how wrong he was, she told the roaring crowd, urging them to get out and vote and send her back to the Governor's Mansion.