Campaign finance reports filed last week show the deepest pockets in Pennsylvania's U.S. Senate race belong to Lt. Gov.  John Fetterman, a Democrat, but other apparently well-financed candidates have not yet been required to file financial reports with the Federal Election Commission.
Republican David McCormick officially got into the race late, registering as a candidate on Jan. 12, and because of this late filing, he is not required to file a financial report yet.
McCormick has been running a heavy schedule of advertisements.
The Pennsylvania Democrats filed a complaint with the FEC on Jan. 6, alleging that McCormick spent more than $2 million in television advertisements before registering as a candidate.
"Under Federal law, Mr. McCormick is required to file a Statement of Candidacy with the Federal Election Commission within fifteen days of raising or spending $5,000 in support of his candidacy," the complaint says, and goes on to request an investigation by the FEC.
"Mr. McCormick has taken several other steps that suggest he has decided to run for Senate. He recently bought a house in Pennsylvania, stepped down from his position as CEO of a hedge fund, and has met with state party leaders and donors," the complaint added.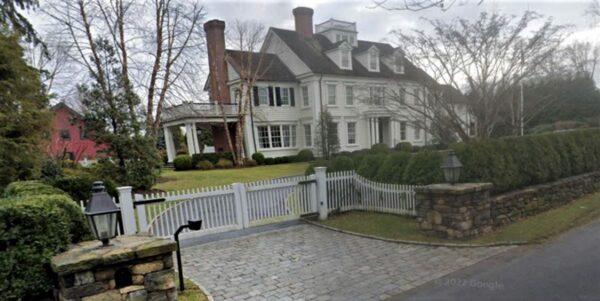 McCormick stepped down last month as CEO of Connecticut-based Bridgewater Associates to focus on his campaign. McCormick lived in Fairfield, Connecticut from 2010–2021 and sold his home there in September for $6.1 million, tax records show.
He graduated from West Point in New York and from the Woodrow Wilson School of Public and International Affairs at Princeton University in New Jersey with a Ph.D. in International Affairs. He also served in the Gulf War.
While CEO of Bridgewater, which Forbes has called the largest hedge fund in the world, McCormick oversaw the company's management of $5 billion in Chinese state money through the sovereign wealth fund China Investment Corporation.
The Epoch Times was unable to connect with the McCormick campaign for this story.
If the FEC finds a violation occurred, it may send a letter to McCormick "reiterating compliance obligations" or establish a conciliation agreement, which could include a fine, the FEC told The Epoch Times.
Another late filing candidate is Philadelphia attorney George Bochetto, a Republican who also has been running television advertisements. As of Feb. 8, the FEC said it had not received a statement of candidacy from him.
Bochetto is behind the move to keep a statue of Christopher Columbus standing in Philadelphia. While waiting for the case to move through the court, the city has built a box around the statue to hide it from the eyes of those who find it offensive.
Bochetto, a 45-year native of Pennsylvania, says he is fighting the woke, liberal mob that wants to remove our culture and values. A campaign spokesman told The Epoch Times that Bochetto filed a statement of organization on Jan. 4 and filed its statement of candidacy this week with the FEC.
While other candidates have put their cards on the table, it will be months before opponents know the size of the McCormick or Bochetto campaign checkbooks. Committees that register a candidate on or after Jan. 1, are required to file their first quarterly report on April 15. The report will cover financial activity through March 31, the FEC said.
Comparing Candidate Financials
Charismatic Democratic candidate John Fetterman, Pennsylvania's current Lt. Governor, has raised the most money overall across both parties, nearly $12 million. Fetterman has spent $6.6 million on his campaign and has just over $5 million left to spend. Fetterman is a proponent of legalizing recreational marijuana, immigration reform, and LGBTQ rights. He has a master's in public policy from Harvard University's Kennedy School of Government.

Rep. Conor Lamb (D-Pa.), trails behind Fetterman in second place for Democratic fundraising, reporting total receipts of nearly $4 million; Lamb has spent $1.8 million and has $3 million left to spend.

Third in Democratic fundraising is Valerie Arkoosh, with $2.6 million raised, $1.4 million spent, and $1.2 million on hand for spending.

Other top Democrats, financially, include state Rep. Malcolm Kenyatta with $1.5 million. He has spent $1.2 million and has $285,000 left. And state Sen. Sharif Street has raised $425,000, spent $243,000, and reports just $1,800 left for spending.

During the primary, Republicans and Democrats are vying to get on the general election ballot in a battle against members of their own party. If they win the primary, prevailing candidates will need funds to get through the general election cycle.

Both the Republican and Democrat state committees chose not to endorse candidates for U.S. Senate and governor, offering no clear party preference.

More money certainly helps candidates promote their public profile, but it doesn't always buy popularity. For example, Mehmet Oz, the heart surgeon-turned-celebrity doctor who became a regular on the Oprah Winfrey Show, is the highest reporting Republican candidate, but he performed poorly in regional Republican caucuses.

Pennsylvania Democrats also filed a complaint with the FEC about Oz, saying he is improperly using his television show's website as his campaign website; that his campaign logo is almost identical to the doctor Oz TV show logo; and he is using long-established social media accounts from his TV show's company Oz Media, LLC, to promote his campaign. The complaint asks the FEC to investigate, arguing that corporations are prohibited from making contributions of money or non-cash in-kind donations to federal candidates and these actions may give him an unfair advantage and be in violation of federal election laws.

The Oz campaign did not respond to a request for comment.

Oz reported nearly $5.9 million total raised; he has donated $5.2 million of his own money to his campaign and has spent $4.8 million, largely on advertising. He is a longtime resident of Cliffside Park, New Jersey, and is currently renting his in-laws' home near Philadelphia.

Carla Sands has loaned her campaign $3.6 million and is reporting $4.2 million in total receipts. She has spent nearly $4 million and has $1.5 million on hand. Sands is originally from Pennsylvania but lived in California for about 30 years and then lived in Denmark as an ambassador under President Donald Trump. In 2020, she moved to Pennsylvania and lives near Harrisburg. Sands has sold her homes in Malibu and Bel Air, California.

Pennsylvania native Jeff Bartos has raised $3.3 million and of that, $1.2 million is his own money. He has spent nearly $829,000 and has $2.5 million left to spend. Although he ranks third in fundraising, the real estate developer did well in regional Republican caucuses.

Kathy Barnette shows $1.2 million in fundraising, largely from individual contributions. She has spent $779,000 and has $566,000 left to spend. A dynamic speaker, Barnette also did well in regional straw polls. She grew up in poverty, served 10 years in the military, and worked in the financial industry. Barnette is a political commentator and author of "Nothing to Lose, Everything to Gain: Being Black and Conservative in America." She has lived in Pennsylvania for 9 years, and if elected, she would be the first black Republican woman in the U.S. Senate.

Ranking fourth in reported Republican fundraising is Everett Stern, founder and intelligence director of Tactical Rabbit, a company that uncovers fraud in business and government. He has raised $100,000, including $87,000 of his own money, and has spent $88,000. His campaign has $2,000 on hand.