The first storm of the New Year brought snow on Jan. 3 to multiple states in the eastern United States and left hundreds of thousands of people without power.
Nearly 400,000 households in Virginia lost power as of 12:25 p.m., according to PowerOutage.US. Another 152,000 households in North Carolina, and more than 200,000 across Maryland, Georgia, and South Carolina, were also without electricity.
As of midday, more than half a foot of snow was dumped in portions of Alabama, Tennessee, West Virginia, Maryland, New Jersey, Virginia, and North Carolina, according to the National Weather Service.
The highest total was reported as 11 inches in Swiss, North Carolina, about 28 miles northeast of Asheville.
A storm front moved into the region after a warm holiday season, sending temperatures plunging and adding high winds in some of the areas that saw snowfall.
The weather prompted closures, including federal offices in the nation's capital and multiple school systems, which
were already dealing with staffing problems
. Americans weighing whether to drive were warned about slippery roads combined with low visibility, as well as downed trees and power lines.
Crashes began building up as the day wore on, with the Virginia State Police responding to 82 by 8 a.m. The police said most were caused "by folks going too fast for conditions" and urged people to stay off the roads unless they had to travel.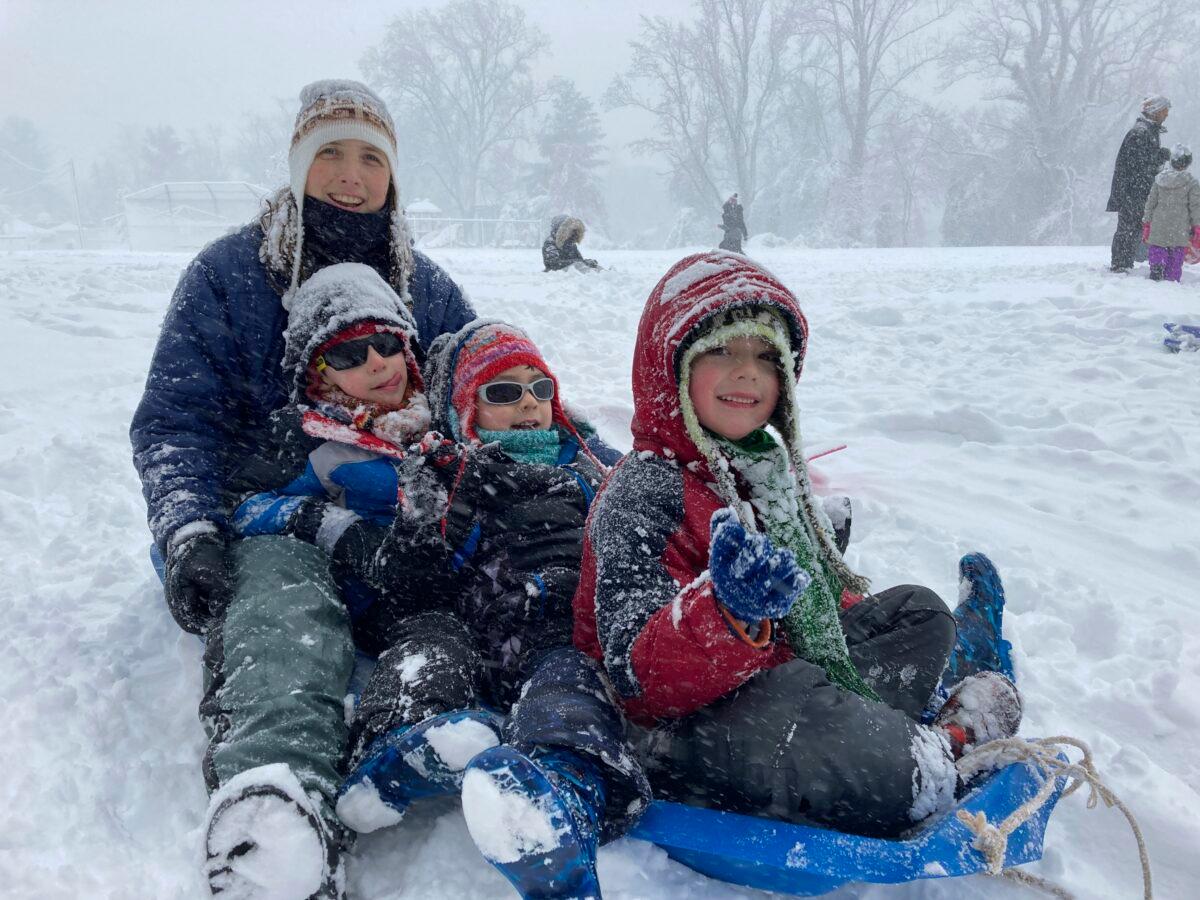 Forecasters predicted much of the snow would taper off in the early afternoon, though some warnings and watches were in effect through the evening.
Officials in Washington, New Jersey, and elsewhere issued various emergency declarations to help assist in response and cleanup efforts.
President Joe Biden flew from his Delaware home to the nation's capital in the morning after forgoing what would have been a simple ride on Jan. 2. Biden landed in Maryland around 11 a.m. and his motorcade delivered him to the White House after about an hour.
On the other side of the country, snow warnings were also in effect.
Accumulations of up to two feet were forecast in northern California and parts of Oregon and Washington state, the National Weather Service stated.
Blizzard conditions with barely any visibility were possible in some of the areas, and people were warned that travel could be "very difficult to impossible."
Airlines have been affected by weather recently, as well as staffing issues. Another 2,888 flights were canceled or delayed as of early Jan. 3, according to the tracker FlightAware.