News Analysis
Nearly two years into the Biden presidency, allegations of fraud in the 2020 Presidential election continue to make headlines, and make powerful political ammunition for both the Democratic and Republican parties.
Allegations of voting fraud are not a fringe position held by a small minority. Polling shows that nearly half of American voters have serious doubts about Joe Biden's election victory. According to a January Axios/Momentive
poll
, only a small majority (55 percent) accepts Biden as having legitimately won the 2020 election, down slightly from 58 percent a year earlier.
A Monmouth University
poll
in late 2021 provided similar findings: a third of the American public (32 percent) believes that Biden won the 2020 election only due to voter fraud—a percentage that has not changed across five different polls conducted by the university in 2021. Nearly 3 in 4 Republicans (73 percent) hold the same belief that the 2020 election was fraudulent.
And it isn't just the general public expressing doubt. Dozens of Republican candidates for state and federal offices have made talking about 2020 election fraud a key part of their successful primary campaigns.
According to a recent Washington Post
analysis
, candidates who question the legitimacy of the 2020 Presidential election have won more than 60 percent of Republican nominations for state and federal offices with authority over elections, including secretaries of state, and U.S. House and Senate seats. The Post reports that in their analysis of races for federal and state offices with power over elections, "more than half the GOP winners so far—about 250 candidates in 469 contests—have embraced Trump's false claims about his defeat two years ago." In the six battleground states of Arizona, Georgia, Michigan, Nevada, Pennsylvania, and Wisconsin, 62 percent of Republican nominees have made public claims of 2020 election fraud during their campaigns.
Republican candidates for governor have been especially prominent in their questioning of the 2020 Presidential election. More than half of the GOP nominees for governor in this election cycle have made statements casting doubt on the legitimacy of Joe Biden's election.
Among the most prominent politicians to make public claims of election fraud in 2020:
Kristi Noem, governor of South Dakota
One of the first, and most well-known, governors to bring up the subject of election fraud in 2020. In interviews, tweets, and public speeches, she has made repeated claims of election fraud and what she calls "rigged election systems", starting just two days after election day.
Sarah Huckabee Sanders, candidate for governor of Arkansas
Former White House press secretary under President Donald Trump, Sarah Huckabee Sanders has directly addressed the issue of election fraud. In an interview earlier this year she said, "I don't think we'll ever know the depths of how much fraud existed. We know there is fraud in every election. How far and wide it went [in 2020], I don't think that will be something that will be ever determined."
Ron DeSantis, governor of Florida
Two days after the 2020 Presidential election, Gov. Ron DeSantis gave an interview suggesting that Republican-controlled state legislatures could stop an unfair election. "Especially if you're in those states that have Republican legislatures," he said, "call your state representatives and your state senators. Under Article II of the Constitution, presidential electors are done by the legislatures, and the schemes they create and the framework. And if there's departure from that, if they're not following law, if they're ignoring the law, then they can provide remedies as well. So I would exhaust every option to make sure we have a fair count."
Kay Ivey, governor of Alabama
In April of this year, governor Ivey approved a campaign ad that stated the case bluntly. "The fake news media, Big Tech and the Blue State liberals stole the election from President Trump." Challenged about the ad by reporters, Ivey did not back down. She said she believes Trump was the rightful winner of the election.
Darren Bailey, Republican candidate for governor of Illinois
Illinois State Sen. Darren Bailey, the Republican nominee for the governor's office spoke up against the certification of Joe Biden's election. On the day protestors were making news at the Capitol, Bailey signed a letter that asked an Illinois member of Congress to object to the certification. The letter said, "Certifying this election is tantamount to legitimizing fraud."
Paul LePage, Republican candidate for governor of Maine
"This is clearly a stolen election." Those are the words of Paul LePage during a local radio interview in late 2020. It's not the first time he's alleged voting fraud. Earlier this year he claimed that out-of-state voters had been bussed into Maine by Democrats to vote for a 2009 referendum on same-sex marriage.
Kari Lake, Republican candidate for governor of Arizona
Perhaps more than any other gubernatorial candidate this year, Kari Lake has made 2020 election fraud the biggest talking point of her campaign.

In an interview with The New York Times, Lake explained her views this way: "Deep down, I think we all know this illegitimate fool in the White House—I feel sorry for him—didn't win."
Heidi Ganahl, Republican candidate for governor of Colorado
Heidi Ganahl has refused on multiple occasions to say that Biden won the election legitimately. In November 2021, Ganahl praised election activists who knocked on Colorado doors looking for evidence of fraud, saying the group was "doing great things." Her running mate Danny Moore has also said that Biden was "elected by the Democrat steal."
Kim Reynolds, governor of Iowa
Governor Kim Reynolds wanted Iowa to join the Texas lawsuit that tried to overturn Biden's victories in four states, and she lamented that the state wasn't given an opportunity to sign on because Iowa has a Democratic attorney general. She has publicly expressed her doubts "about the integrity of the election process."
Dan Cox, Republican candidate for governor of Maryland
Dan Cox has done a lot to show where he stands on 2020 election fraud allegations. He organized buses to President Trump's January 6 rally at the Capitol. During those protests, he called Vice President Pence a traitor on Twitter. And in a speech in 2021, Cox said that Trump remained "the only president that I recognize right now." He has called the 2020 election the "GREAT HEIST" more than a few times.
Tudor Dixon, Republican candidate for governor of Michigan
Tudor Dixon has repeatedly said that Trump was the legitimate 2020 winner in Michigan and has openly called the election "stolen". When pressed for proof of her claims, she told a reporter, "I don't think we can see enough of the evidence because we weren't able to look back and some of that is destroyed now."
Scott Jensen, Republican candidate for governor of Minnesota
Scott Jensen has repeatedly cast doubt on the 2020 election results. "I don't think there's any question that we've had enough shenanigans that we should want to do something about our election integrity," he said in an interview. He once suggested at a public event that Minnesota Secretary of State Steve Simon, a Democrat, should be imprisoned for crimes related to the 2020 election.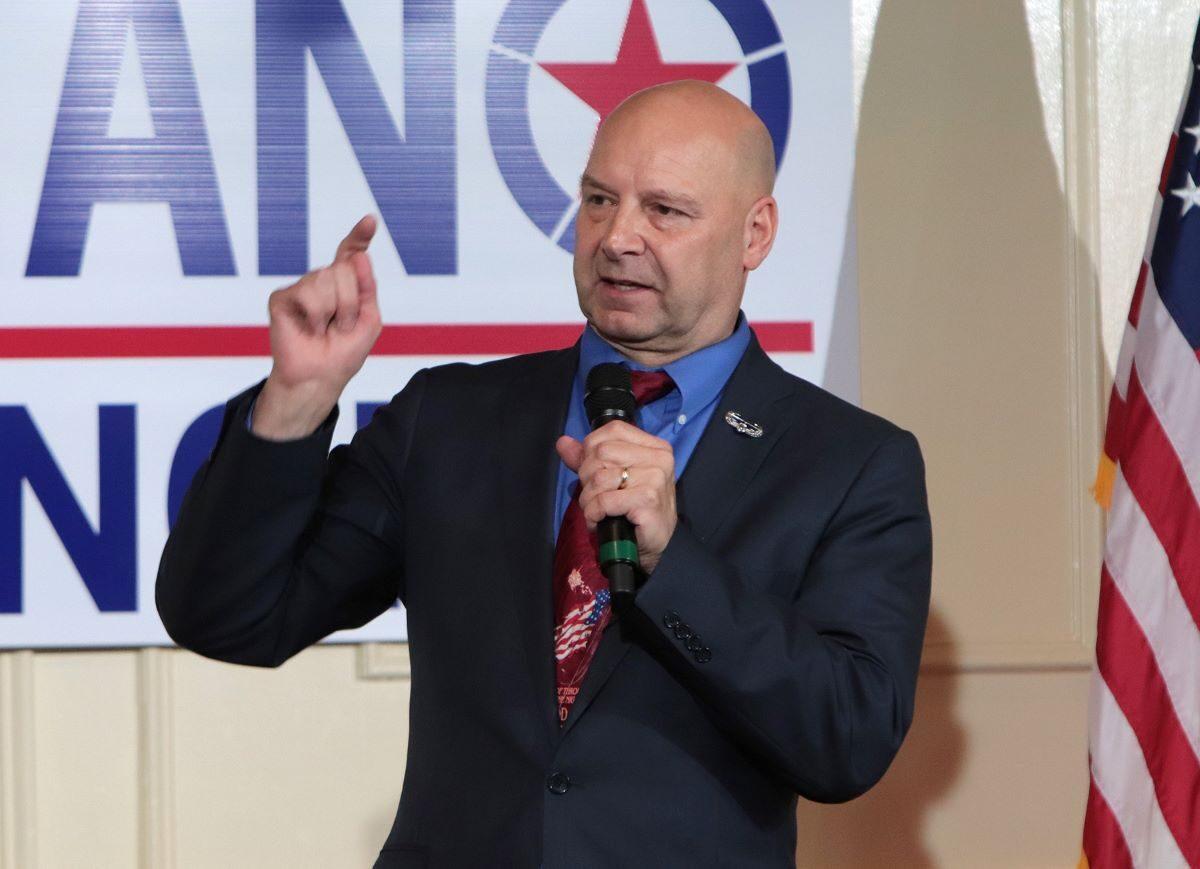 Doug Mastriano, Republican Candidate for governor of Pennsylvania
How serious is Doug Mastriano about stopping the 2020 election fraud? In addition to speaking out in TV interviews, social media, and in public speeches, he made a direct contribution to the last-minute attempts to appeal the certification of the election—he chartered buses to take protestors to the Capitol.
Greg Abbott, governor of Texas
Gov. Greg Abbott spoke positively about the lawsuit that sought to overturn the results in four states (which was filed by Texas Attorney General Ken Paxton), telling a Spectrum News 1 television reporter in December 2020 that the lawsuit "tries to accelerate the process, providing certainty and clarity about the entire election process. The United States of America needs that."
Tim Michels, Republican candidate for governor of Wisconsin
"President Trump probably would be president right now if we had election integrity." That's one of the many public statements Tim Michels has made about the 2020 Presidential election.

At a campaign event in July of this year, Michels said: "My very first priority is election integrity. Everywhere I go on the campaign trail, people, the media, everybody says, 'Tim, Tim, was the election fixed? Was the election rigged?' I have a lot of questions."