A teen boy died after he fell from the eighth-floor balcony of a Royal Caribbean cruise ship that was docked in Haiti.
The 16-year-old was attempting to go into his room on the Royal Caribbean's Harmony of the Seas cruise ship via a balcony when he slipped and fell, witnesses told
ABC News on Jan. 16.
Details about the death or the victim were not provided by Royal Caribbean.
Corporate communications manager, Owen Torres, told ABC that there was a death on board.
"We are saddened by the loss of one of our guests in a tragic accident," Torres stated.
The Broward Medical Examiner's Office in Florida identified the victim as Laurent Mercer of the Wallis and Futuna Islands, which are French islands in the South Pacific, reported ABC.
"The ship's medical team responded to the pier and attempted CPR, but the [boy] had sustained major head trauma and he was pronounced dead" sometime later, said the medical examiner's office to the
Florida Sun-Sentinel.
The Broward Medical Examiner's Office told
People
that he attempted to climb into his room from a balcony after he forgot his room key.
Mercer was on a week-long trip with his family when he fell, reported the Sun-Sentinel. It was docked in Labadee, Haiti, where Royal Caribbean owns a resort.
Local officials responded to the scene and determined no crime was committed. They didn't issue a death certificate, however.
Mercer's body was turned over to the Broward County Medical Examiner's Office when it returned to Florida on Sunday.
According to accounts posted on Twitter and Facebook, passengers said they witnessed the boy fall.
On a Facebook thread, Jaclyn Syroney wrote: "I was on the cruise and saw him hit the concrete dock. It was around 11:30 a.m."
"The workers were amazingly fast acting and tried to keep him alive, but I'm pretty sure he was dead on impact," she said. "There were also fast acting of removing his body and covering up the area so people wouldn't see it. Royal Caribbean handled this situation with utmost respect for the passenger and the family."
Outbreak
It comes just days after a Norovirus outbreak sickened at least 277 people on Royal Caribbean's Oasis of the Seas ship, forcing officials to turn back to Florida.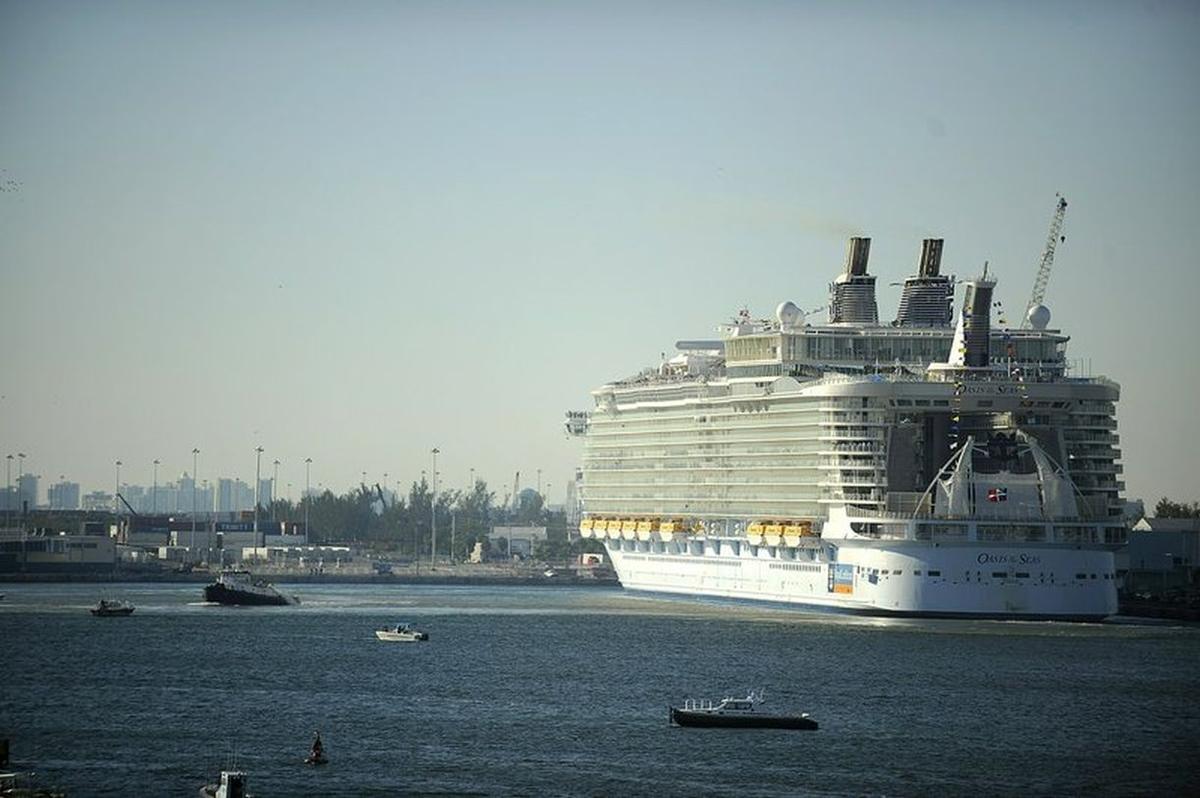 Torres, the spokesman, also told
The Associated Press on Jan. 10
: "We think the right thing to do is get everyone home early rather than have guests worry about their health."
The firm said it would give passengers a full refund.
Torres told
Florida Today
that about 9,000 people were on the ship when the outbreak was reported.
"Those affected by the short-lived illness are being treated by our ship's medical team with over-the-counter medication. Meanwhile, we are bringing additional medical staff on board and we're engaging in intensive sanitary procedures to minimize the risk of any further issues," Torres said.