NEW DELHI—The United States fought for 20 years in Afghanistan after 9/11, but by not attacking the roots of terrorism that operated from Pakistani soil, the Western power has had to pay heavily for its policies, said Rajiv Dogra, a former Indian diplomat and the author of "Durand's Curse," a best-selling and critically acclaimed book about the division of Afghanistan by the British empire.
"The day after 9/11, I was in Central Asia; on 12 September, 2001, in Uzbekistan and a day after in Tajikistan. I met their leaders during my visit. Naturally, the discussion centered on the likely American response," Dogra told The Epoch Times. He was India's joint secretary for the 14 former Soviet republics and Turkey (Eurasia) in 2001.
"Each one of these Central Asian leaders said, 'We can bet that America will start bombing Afghanistan. In doing so, they will be making a huge mistake. They will only be trimming the branches of terror in Afghanistan. The roots of terror will remain intact in Pakistan.'"
America hesitated to attack Pakistan because it didn't want to confront a nuclear-armed country, Dogra said. His book "Durand's Curse: A Line Across The Pathan Heart" discusses the arbitrary border that was drawn between Afghanistan and Pakistan in 1893 by colonial Britain. It also discusses how this area continues to be one of the most violent regions of the world, with porous borders that separate families and provide a safe haven for drug traffickers, arms peddlers, and terrorists.
Dogra said the United States also was reluctant to deal militarily with Pakistan, because the Pakistani army was "trained and equipped by the American largesse."
America started providing military assistance to Pakistan during the 1950s and exponentially increased it in the 1980s during the Soviet phase, according to Dogra, who recalled a meeting he had with his American counterpart while serving as India's counsel general in Karachi, Pakistan, in 1992.
"Now, when I reached his office, he was two minutes late and coming into his room, he apologized for being late. And he said, 'The reason is, I was in the computer room, and we have a huge computer in this consulate, and we were checking the extent of arms and defense equipment that we had supplied to Pakistan during this Soviet operation.' And he said it was so huge that even this big computer of theirs could not accommodate all that," Dogra said.

Dogra said when it came to rooting out terrorism, the United States had other options than fighting Pakistan after 9/11.
"There were other pressure points. Instead of giving billions of dollars to Pakistan, and huge amounts of armaments to Pakistan, it could have used financial sanctions to restrict, or even stop, their flow," he said. "If America is quitting Afghanistan, it is partly because of non-utilization of the options that were available to it. Instead, it brought back the body bags of its soldiers."
Current Afghan President Ashraf Ghani and others in the Afghan government have repeatedly accused Pakistan of training, financing, and supporting Taliban terrorists.
"We have accurate intelligence reports that more than 10,000 Pakistani have entered Afghanistan from Pakistan, while another 15,000 are encouraged to come. This shows that a regular institution is training and financing Taliban," a spokesperson for Ghani said in a video message sent to media, Asian News International reported on July 31.
The Pentagon canceled $300 million in military aid to Pakistan in 2018 for its failure to take action against militant groups operating from its soil, including the Haqqani network and the Afghan Taliban. Dogra said this didn't have much effect on Pakistan because now it gets much aid from China.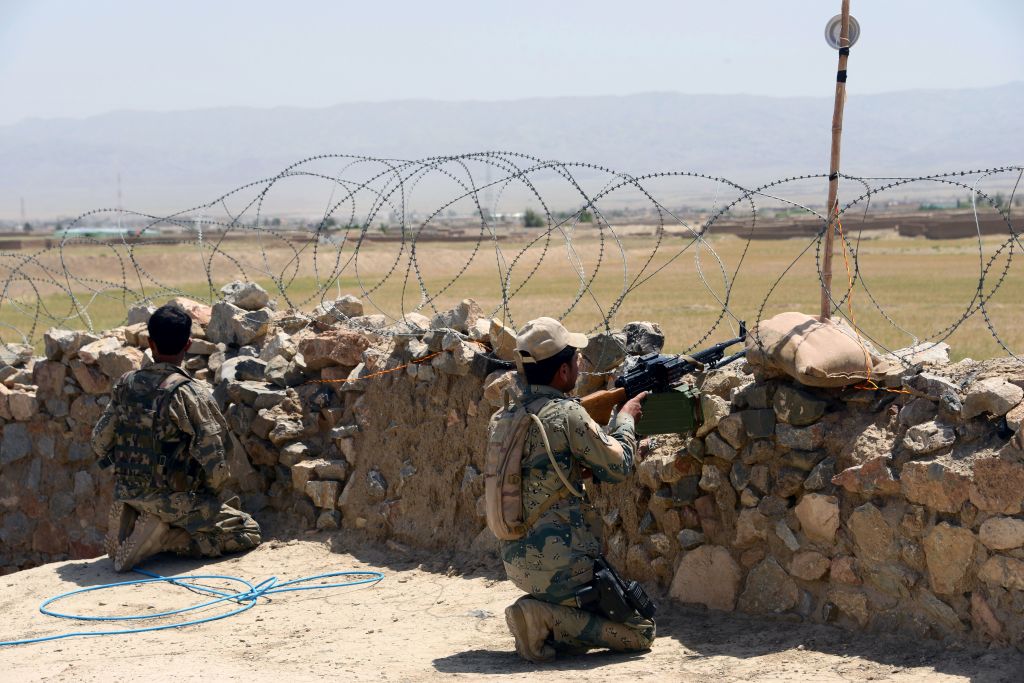 America's Choice of Khalilzad
Zalmay Khalilzad, an Afghan American diplomat, has served as U.S. special representative for Afghanistan reconciliation at the State Department since September 2018. Dogra said that Khalilzad's appointment wasn't a wise choice because he is one of the "most disliked individuals" in Afghanistan.
"Khalilzad was appointed to bring peace to Afghanistan. If that was his mandate, the least he should have done was to remain in touch with the Afghan government. Instead, he shunned the Afghan government and kept them out of the Doha dialogue. On the other hand, he was a frequent flyer to Pakistan and a regular visitor in the power chambers of its army. Is it any wonder then that he should be repeating like a mantra: 'Taliban is Afghanistan's only realistic option,'" said Dogra, expressing displeasure at Khalilzad's repeated assertion of Taliban participation in the peace process, despite the continuing violence.
After Khalilzad's appointment, a group of political activists in Afghanistan started an online petition to urge the United States to reconsider the decision, describing him as "harmful for Afghanistan."
The war is not yet over in Afghanistan and the Taliban are not yet done with the United States, Dogra says.
"Americans with a sense of history would recall that in the first Anglo–Afghan war in the 1840s, much against the advice of everyone, the British established their office on the low ground below the Amir's palace," Dogra said of the time when, for the first time in history, a British army was in control of Afghanistan.
The same incident is mentioned in his book "Durand's Curse," translations of which, in the Afghan languages of Dari and Pashto, are best-sellers. The book is also being adapted into a television series in Afghanistan.
"The British officer in charge was advised by his military experts that this low ground would be indefensible against a mob attack. This is exactly what happened, and in a raid, the Afghan soldiers slaughtered the entire British staff," he said.
"Knowing all this, what did the Americans do? They set up their embassy right there, on that exact same spot where the massacre of the British took place. Let's hope that good fortune favors its embassy and its staff."
The Taliban conducted a suicide attack on the Afghan defense minister's house in Kabul on Aug. 3 that left eight people dead, and killed the head of the Kabul government's media center on Aug. 6.
Dogra said the "signs are not good," and he fears Afghanistan will fall into the hands of the Taliban.
"By leaving Afghans to their devices, [the United States] is not fulfilling the high moral obligation that it had once sworn by," he said.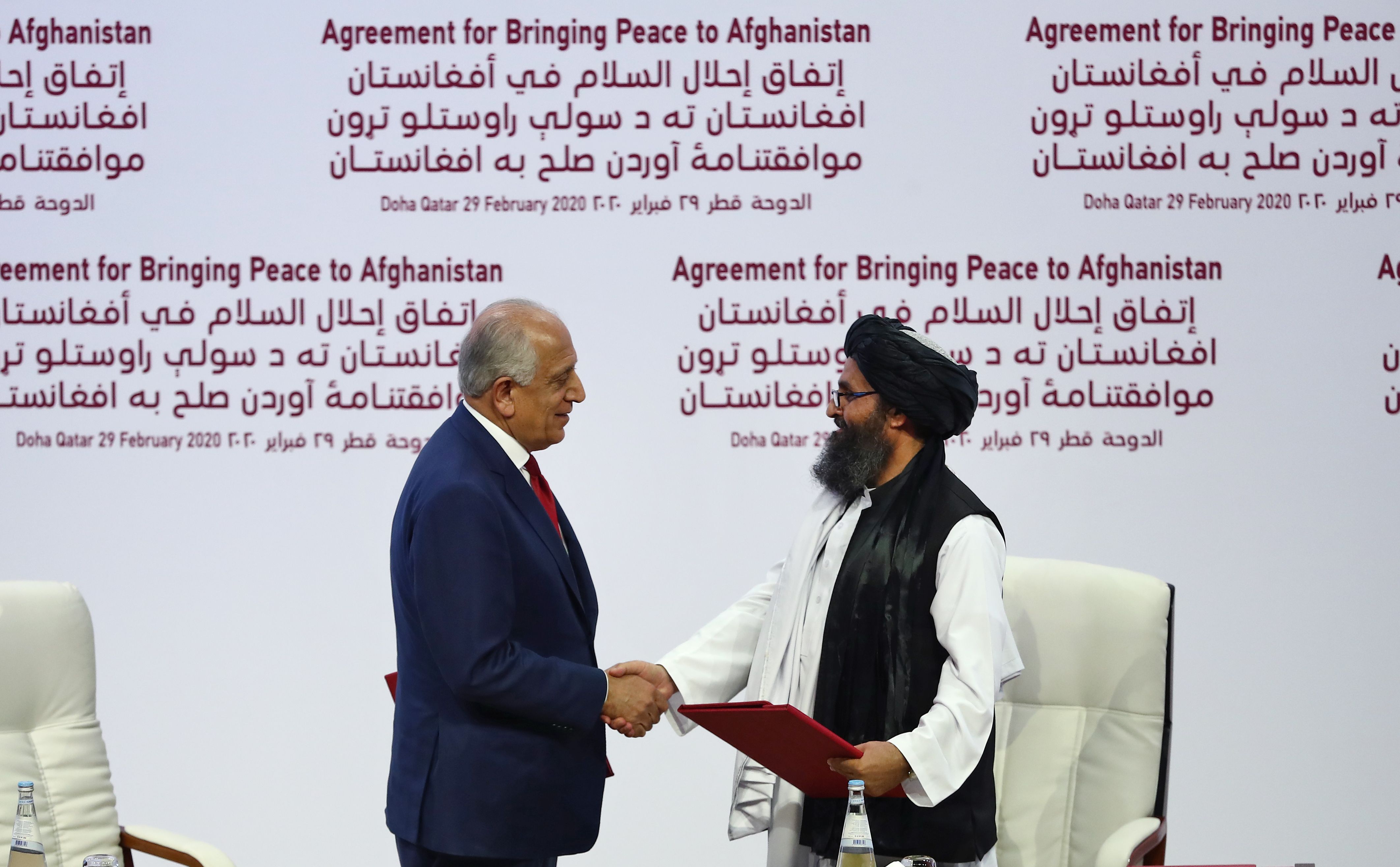 China Wants to 'Muscle Itself' In
Dogra said the current situation in Afghanistan is very complex because the United States is withdrawing, India is not wanted by Pakistan—whom he called the "principal spoiler of peace"—and China wants to "muscle itself" in to the country.
"The reason why I'm saying this scenario will be a strategic plus for China is that it never wanted America snooping on it from Afghanistan," he said. When the United States finally leaves Afghanistan, it'll have gifted China a strategic space.
"China, along with Russia, would have this vast region from Pakistan, Afghanistan, Iraq, Iran, and right up to Syria under their sway. China will feel secure on this flank after America retreats from the region."
He wondered if the United States considered the China factor before deciding to withdraw from Afghanistan. Some years ago, it had declared China and Russia to be its principal threats, rather than terrorism, he said.
"If China and Russia are the threat number one, then America should have a strong presence in this region instead of deserting the area," he said. "After all, both from the intelligence and military points of view, land borders and land contiguity are invaluable assets. This region to the west and southwest of China is significant both ways. There is the additional factor of its vast energy and mineral resources."
Posts in the South China Sea or any other sea-based platform alone won't give the United States similar military leverage, Dogra said.
Since the United States has already deserted its military bases in Kyrgyzstan and Uzbekistan, it doesn't have the muscle to counter China in the region, he said, emphasizing that the United States is "misreading China" when it comes to its Afghan policy.
"It will not get involved directly by putting its boots on Afghan ground. China knows the Soviet Union disintegrated, partly because of the way it handled Afghanistan. China also knows the agony that America has gone through in its 20 years of engagement. So China is not going to make the same mistake as the Soviet Union and America made," he said.
Pakistan national security adviser Moeed Yusuf told the Financial Times on Aug. 3 that Pakistan has other options if the United States continues to ignore its leadership. He complained that since being elected, President Joe Biden has not contacted the Pakistan prime minister amid the critical situation in Afghanistan.
"Unlike the U.S., China is not going to let itself be used by Pakistan," Dogra said.
"On the contrary, China dictates terms to Pakistan. On its part, Pakistan is conscious of the terms of its engagement, and the limits of its role as a junior partner.
"It is also aware that China is its last strategic card. It had used America to the maximum extent possible for money and arms. It had also used Saudi Arabia. Pakistan cannot afford to lose China now."