The Trump administration is weighing its options on how to respond to the death of an American student days after he got back from North Korean detainment.
"There is nothing more tragic for a parent than to lose a child in the prime of life," a somber President Donald Trump said Monday.
Lawmakers also weighed in on North Korea's treatment of Otto Warmbier, 22. He was detained in the isolated, Stalinist country in January 2016 after allegedly stealing a propaganda sign. North Korean officials sentenced him to 15 years of hard labor. Last week, he was released back into U.S. custody—but in a comatose state. He died Monday.
"The North Korean regime is mistaken if it believes that its barbaric mistreatment of an American citizen held in depraved captivity for over a year will pass quietly," Sen. Ted Cruz (R-Texas) said. Trump said, somewhat cryptically, that the United States will "be able to handle it," which some have considered a veiled threat toward the communist regime.

"While I greatly appreciate the efforts of President Xi & China to help with North Korea, it has not worked out," Trump also tweeted.
Sen. Marco Rubio (R-Fla.) also noted that North Korea should be "held accountable for this brutality," saying the regime's move to sentence Warmbier to 15 years of hard labor was shocking.

"Otto Warmbier should never have been in jail for tearing down a stupid banner. And he most certainly should not have been murdered for it," Rubio tweeted.
Meanwhile, Sen. John McCain (R-Ariz.) was on the same page as Trump—a rarity—suggesting that the United States "cannot and should not tolerate the murder of its citizens by hostile powers."
The family of the student reportedly is objecting to an autopsy, Hamilton County Coroner's Office in Ohio said on Tuesday, according to NBC News reported.

"No conclusions about the cause and manner of Mr. Warmbier's death have been drawn at this time as there are additional medical records and imaging to review and people to interview," the medical examiner's office stated.
His funeral is slated for Thursday in Wyoming, Ohio.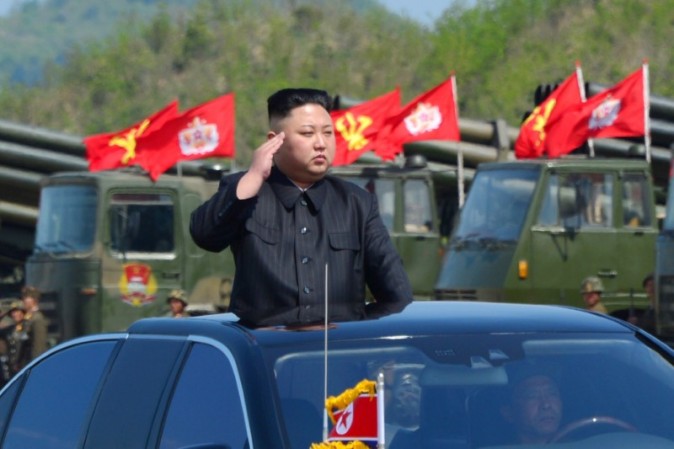 North Korean officials claimed he contracted botulism—a rare illness caused by toxic bacteria—while in detainment, but American doctors disputed those claims.
"Unfortunately, the awful torturous mistreatment our son received at the hands of the North Koreans ensured that no other outcome was possible beyond the sad one we experienced today," the family said in a statement, per NBC.