The U.S. Navy is conducting a search-and-rescue operation for a sailor who went missing from Navy destroyer USS Stethem on Tuesday, Defense News reports.
The sailor was reported missing at 9 a.m. on Tuesday when the destroyer was approximately 140 miles west of Subic Bay in the Phillipines.
Japanese destroyer Sazanami and helicopter carrier Izumo were assisting in the search-and-rescue effort early on Wednesday morning, according to the U.S. Pacific Fleet.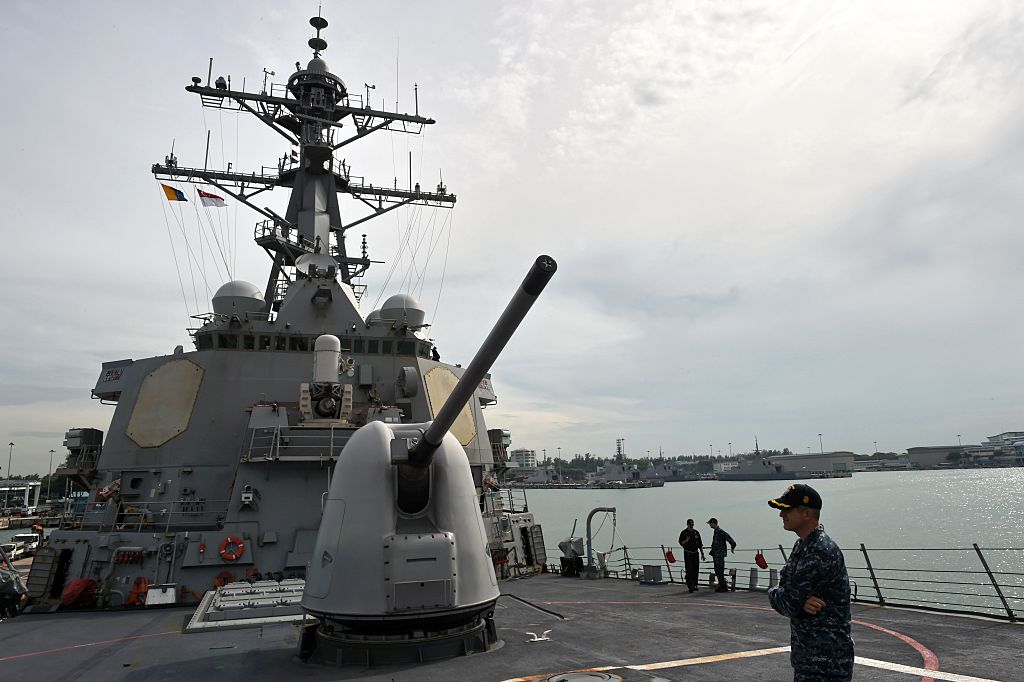 The sailor checked in aboard the ship shortly before disappearing. 
USS Stethem sailed within 12 nautical miles of Triton Island last month. The island is claimed by China, Vietnam, and Taiwan in the ongoing territorial dispute in the South China Sea.
Earlier this summer, another U.S. Navy sailor went missing aboard the USS Shiloh cruiser, triggering a major 50-hour search-and-rescue operation in the Pacific Ocean. Petty Officer 3rd Class Peter Mims was presumed lost at sea but was later found hiding in the engine room.
Mims was later charged with dereliction of duty.

From NTD.tv