News Analysis
The story of the U.S.-China trade dispute has remained the same for the past two decades and promised to continue into the future.
"For too long, China's lack of adherence to global trading norms has undercut the prosperity of Americans," said U.S. Trade Representative Katherine Tai.
The United States and China held high-level trade talks over the weekend, the results of which are that China is demanding a relaxation of U.S. trade and investment restrictions, while offering nothing in return.
Before speaking with Vice Premier Liu He, Tai explained that the United States wants China to end its state support for Chinese companies, forcing Beijing to play by the same rules as everyone else. Tai said that she would speak openly with the Chinese officials, warning them that the United States would take "all steps necessary" to protect Americans from Beijing's mercantilism.
The United States currently has investment and trade restrictions on 900 entities, which China wants lifted. Additionally, the United States is weighing a Section 301 investigation into unfair government subsidies, which could lead to more tariffs.
In a TV interview, Ambassador Qin Gang said that restrictions, based on national security, were unfair. He then threatened that if the United States did not do as China demanded, there would be serious consequences.
According to Tai, China's history of market-distorting behavior dates back to their entry into the World Trade Organization (WTO) in 2001. Relatively free access to the U.S. and other overseas markets without restrictions, combined with state-support and a lack of accountability have allowed China to dominate global markets in steel and solar panels. Furthermore, China is working toward dominating markets for advanced technology, semiconductors, and raw materials.
As for the Phase One trade deal signed with former President Donald Trump, China has only purchased about 50 percent of the volume of U.S. imports it had agreed to. Qin refuted allegations that Chinese imports have not lived up to the agreement, saying that China had taken "tangible steps" toward compliance.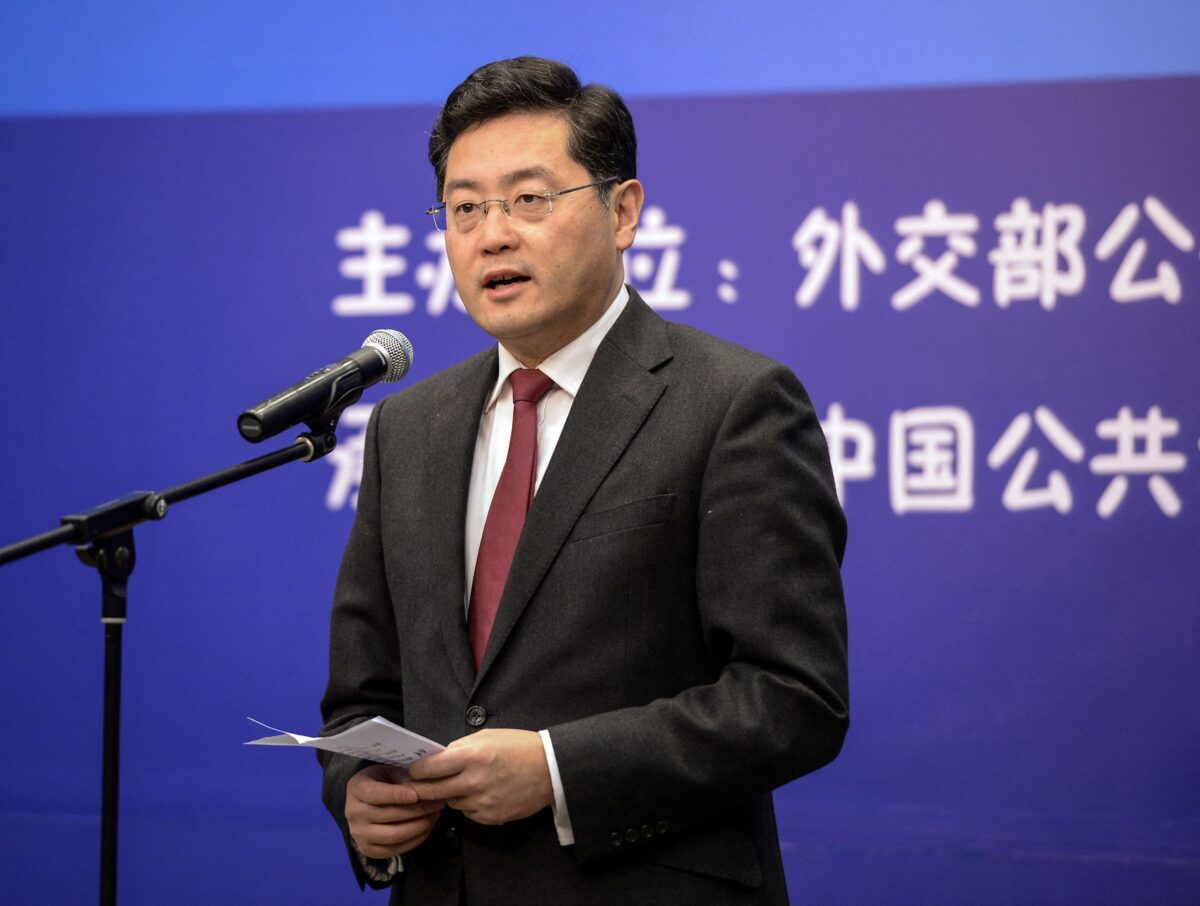 In addition to unfair trade practices, the Chinese regime has been skirting international norms, to capitalize on U.S. investment markets. As a result, the United States has banned new IPOs of Chinese companies, and is requiring those already listed in the United States to comply with audit and disclosure requirements, or face delisting.
The restrictions on Chinese IPOs come as a result of numerous Chinese companies listing on American exchanges, through shell companies, particularly in the Cayman Islands. Under the new rules, Chinese companies would be required to disclose the fact that American investors are putting their money into a shadow, off-shore shell company, rather than the actual named company in China. For years, Chinese tech companies have used variable interest entities (VIEs) off-shore shell-companies to skirt Beijing's regulations, prohibiting foreigners from owning shares of Chinese tech companies.
The U.S. investors do not own the actual companies they believe they do and if the shares failed to pay a dividend or disappeared completely, there would be no legal recourse in China, as VIEs are illegal under Chinese law. To protect U.S. investors, Securities and Exchange Commission (SEC) Chairman Gary Gensler is requiring disclosure regarding "offshore issuers associated with China-based operating companies" before allowing them to register.
The Chinese Communist Party (CCP) has said that it may pass a law, prohibiting the overseas listing of Chinese telecom companies, including listings done through an offshore company. This could disqualify trillions of dollars of Chinese shares from their U.S. listings, wiping out many U.S. investors.
The CCP opposes any U.S. restrictions on Chinese companies, but lack of disclosure is a problem that the CCP could easily remedy. Under CCP law, Chinese companies are not permitted to subject themselves to U.S. audits. U.S. lawmakers have proposed a law called "No IPOs for Unaccountable Actors Act," which would prohibit Chinese companies that fail to meet disclosure requirements from listing in the United States. Chris Iacovella, chief executive at the American Securities Association, supports this legislation, calling for an end to the CCP's access to the U.S. capital markets.
Another similar legislation, called "Holding Foreign Companies Accountable Act," would empower regulators to more quickly delist non-compliant Chinese companies. The current legislation allows Chinese companies three years to comply, before being delisted. The new legislation would cut that to two. Among other disclosures, regulators are calling for Chinese companies to disclose to what extent the CCP controls their decision making.
U.S. Commerce Secretary Gina Raimondo confirmed that the CCP is not living up to its commitments under the Phase One trade agreement, and is preventing state-owned/controlled airlines from buying tens of billions of dollars' worth of planes from U.S. manufacturer, Boeing Co. Additionally, one of the largest complaints by the United States has been state support, subsidies, and soft loans, which the CCP grants to favored companies. These are clear examples of state-led "unfair non-market practices." U.S. companies, exposed to market forces and having to raise their own capital and needing to earn a profit, cannot compete with state-owned, state-controlled, and state-sponsored Chinese companies that can undercut them in price.
Apart from trade, Qin expressed the CCP's anger at the U.S. Central Intelligence Agency setting up a "China Mission Center"—a move which Qin called a "most serious miscalculation." He also accused the United States of beginning a new cold war with China.
After the meeting between Tai and Liu, numerous reports claimed that China negotiated the removal of the tariffs, although it was unclear what, if anything, Beijing offered in exchange. Tai said that it appeared to her that China had no plans to make meaningful changes, which should mean that the tariffs and restrictions will remain.
Legislation and possible investigations are underway, which could further restrict Chinese access to U.S. markets for both trade and investment. Beijing is outraged, but has taken no steps to address grievances. Tai said that she was against "decoupling" from China, and instead prefers recoupling under new, fairer rules. It seems, if that is possible, it will be a long way in the future.
Views expressed in this article are the opinions of the author and do not necessarily reflect the views of The Epoch Times.