Upgrade From XP to Windows 7 Without Losing Everything
March 15, 2010 3:21 pm Last Updated: October 1, 2015 8:35 pm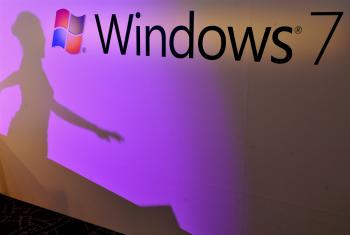 An estimated two-thirds of PC users are still using Windows XP, but this could change soon. It is estimated that by the end of this year 50 percent of PC users will be using Windows 7, according to IDC research.
The upgrade from Windows XP to Windows 7 can be a frightening concept. Since Microsoft does not offer an upgrade path, users making the switch can risk losing all their data in the process.
There are a few ways around this hassle, however.
The easiest option is to use Zinstall XP7. The application transfers all data and applications to Windows 7 while not requiring any reinstallation—including applications that are technically not compatible with Windows 7. Zinstall can also be used to install Windows 7 on a computer currently running Windows XP, or it can be used to move data from an old PC to a new PC.
It is the easiest solution I've come across, as the application basically does all the technical work for the user.
The application will also create two different "channels" for the user. It will have Windows 7 as the main operating system, but also creates a Windows XP channel that works the same as the old system. Switching between XP and 7 can then be done with a simple click and once the user is ready to make the full leap, the XP channel can be deleted.
The application costs $89, but saves a lot of hassle.
Do it Yourself Option
There are also a couple free options also, but they require a bit more hands-on work.
One option is to simply do all the work yourself. First be sure you have all the install disks and files for any software, as well as the license keys to go with them. If you don't have them, they'll be lost after the upgrade.
After Windows 7 is up and running, all of your old files should be saved in the system under a folder called, "Windows.old," but you'll need to move everything back yourself. The user will also need to reinstall all the old software.
It's recommended to back up all of your files and data beforehand if you choose this path, as it's not a sure fire hit.
Another option is using mitigation software provided by Microsoft along with a little manual work. This is among the more technical options available, but will save some of the work required by the manual process.
First, save any software install files and make sure you have all your install CDs and license keys. Again, any that are not accounted for will be lost during the upgrade.
Then download and run Windows Easy Transfer Wizard, which allows users to back up all their files and settings to an external drive. The application can be downloaded for free from Microsoft's Web site.
Once you're sure everything is backed up it's time to install Windows 7. After the installation is complete, attach the external drive you used to back up your data with Easy Transfer Wizard to bring back all of the old files and settings. Once it's finished, reinstall your software and that should do the trick.