Former Republican congressman Devin Nunes, who left his political post to head Trump Media and Technology Group (TMTG), says the company's Truth Social platform will be a launch pad for the development and support of news and media content that allows all points of view in an era of tightening censorship.
"So, we're trying to give everyone their voice back and open this Internet back up. And that's why I left Congress, because it really was the most important issue at the highest level that has to be solved for good governance to come back to this country."
"We're having to build this from scratch. We can't rely on other big tech companies because we can't end up like so many of the startups that were canceled. So, we have a few business partners that we're going to work with, that we trust," Nunes told "American Thought Leaders" host Jan Jekielek in a Jan. 31 interview.
He said that users of his platform are "not going to be canceled and put in some internet ghetto somewhere … they're going to be able to freely express their political views."
Nunes, who resigned from Congress in late 2021 to step into the new role as CEO of TMTG, was the one who released a memo in 2018 that detailed alleged abuses of power at the highest levels of government targeting the Trump campaign.
Nunes said that after witnessing the corruption in government he wanted to find a way to fight against the censorship he and other conservatives were experiencing while trying to expose it.
"I guess the bottom line is this: We're in the middle of a propaganda war here, and you can't win a war without basic communications architecture, of any kind, whether it be a kinetic war or a propaganda war," said Nunes. "So much of the work that I've been working on and my colleagues have been working on was getting silenced, and it's gotten worse and worse."
"We'll be looking at so many opportunities that are out there, because every day that goes by, there's more and more and more censorship across multiple platforms, whether it be Hollywood, news media, search engines, payment processing, these are all areas where I think people could get canceled, Americans could get canceled if you don't pay homage to the proper woke God," Nunes said, adding that TMTG will fight against that.
TMTG is expected to launch sometime in March.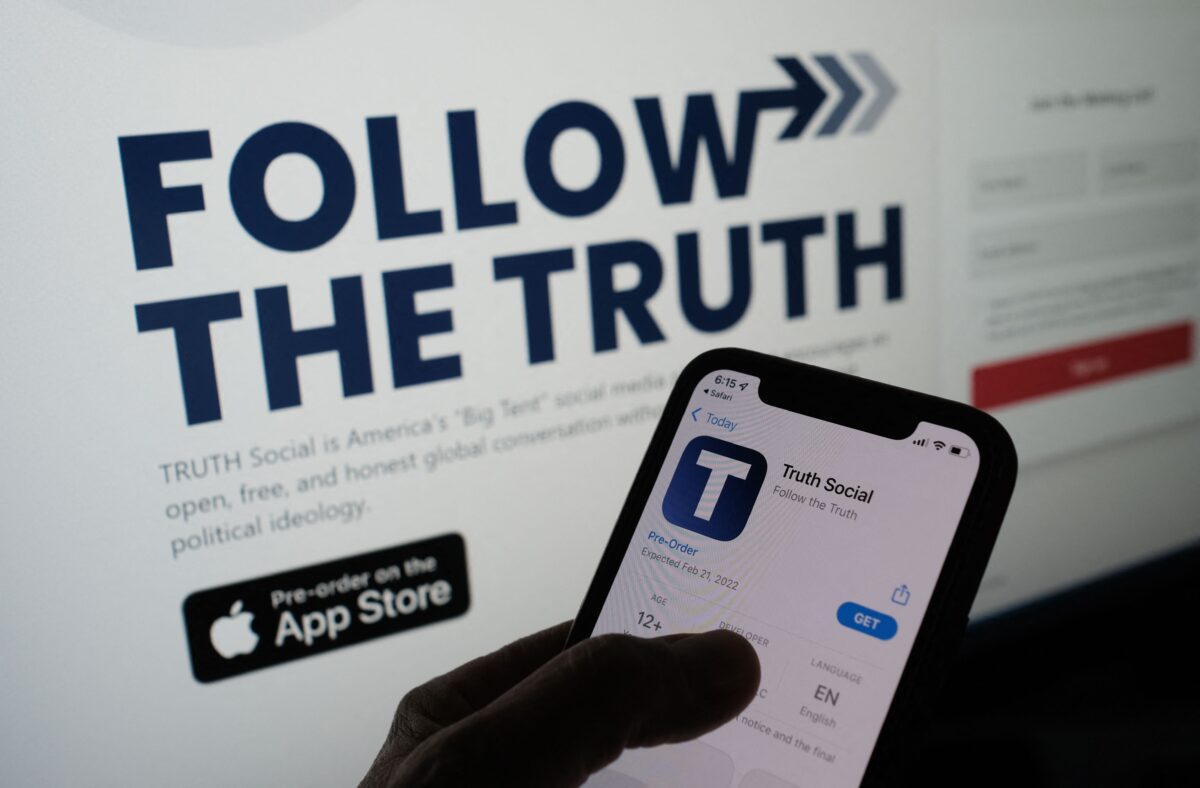 "So, we want liberals, moderates, independents, any company in America, we want them to have a handle on our site, and we want them to participate. And then maybe they'll learn what it's like to be on an open platform."
Nunes described the mainstream media in its current state, particular with it's unified attacks on President Donald Trump and his supporters, as "nothing short of propaganda," noting their since debunked wall-to-wall coverage claiming that Trump was working for Russia.
"I mean, it is nothing short of a propaganda war when you try to label people agents of a foreign power," said Nunes. "And now it's coming out that 'Oh, it wasn't Trump or Devin Nunes that had something to do with Russia or China."
Mainstream media outlets had long been spreading the narrative that Trump and allies were colluding with Russia when Nunes's 2018 memo revealed that senior Obama administration officials had made dozens of so-called unmasking requests for the identities of members of the Trump presidential team during the 2016 elections.
In early January 2018, the DOJ agreed to provide Nunes's committee with documents he had been seeking for months, involving the so-called Trump dossier paid for by the Clinton campaign and the Democratic National Committee, as well as details on FBI agents Peter Strzok and Lisa Page, who, while working on an investigation of Trump as a result of the dossier, had displayed through text messages a clear animus against Trump and bias for his rival, presidential candidate Hillary Clinton.
"It really is the biggest political scandal in American history, where you have the corruption of intelligence agencies that get involved in politics," Nunes said. "They had to have known this. I mean, it was all in the information that we've found. And it's one thing to find it and make the American public aware of it. But everybody is always asked the same question: 'Well, why don't you guys do anything about it?'"
Nunes said in order for the American people to regain confidence in the highest levels of government, those that orchestrated the "Russia hoax" must be prosecuted.
"And part of the reason why I'm doing this role now is that I'm trying to do something about it, to at least get good information out to people, to actually have a place where they can go to get the accurate information."
Jasper Fakkert contributed to this report.