Thousands of New York City teachers who refused to receive the mandated COVID-19 vaccination were put on unpaid leave last fall and were told by the city's Department of Education that they'd be terminated on Dec. 1, 2021, if they didn't acquiesce.
That date has come and gone with no action from the department, leaving the teachers still employed, but unpaid and in the dark about their future.
Nadia Lyakhnovich, who was a special education teacher in East Harlem, is one of the teachers to be removed from the classroom.
"I want to have children in the future, and I just didn't trust this vaccine," Lyakhnovich told The Epoch Times. "I had a friend who took it and it messed up her entire menstrual cycle. … She also took a booster shot recently and she didn't get her period for months."
Lyakhnovich, 32, also didn't want the jab because there are no long-term studies of it yet, and the survival rate from the virus is extremely high.
"So I didn't see the point of getting this shot," she said.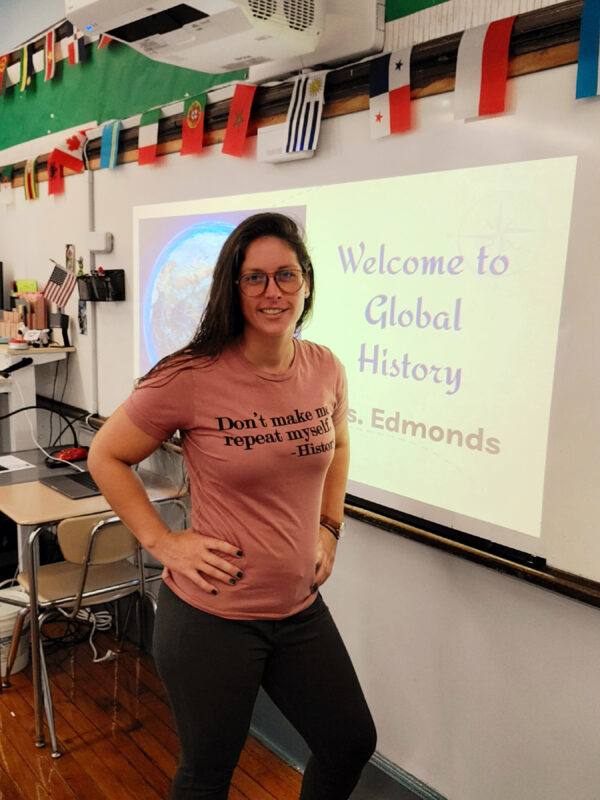 At the end of last summer, the Education Department decided that teachers didn't need to be vaccinated, but would require a weekly test, Lyakhnovich said.
"Which a lot of us—we weren't happy about, but, fine, we'll compromise," she said.
But a few weeks later, the rule was changed so all teachers needed to be vaccinated by the end of September, and violators would be put on unpaid leave, she said.
Lyakhnovich says the department accepted applications for religious and medical exemptions, although the requirements for each were nearly impossible to meet (such as being in the third trimester of pregnancy), and "about 99 percent of people got rejected" for their religious exemptions.
The department offered the unvaccinated teachers two options. The first was they could quit, they would be paid for all remaining sick days, have health insurance for a year, but could not sue the department. The alternative allowed teachers to stay on unpaid leave, have health insurance for a year, and they still couldn't sue.
"We refused to sign either package," said Lyakhnovich.
They all applied for unemployment insurance, she said, but only a few were accepted.
Although the Dec. 1 date for unvaccinated teachers to be fired has passed, they remain on unpaid leave. Meanwhile, Lyakhnovich was told that while on unpaid leave, technically they're not supposed to work on the books at all. She said that isn't true.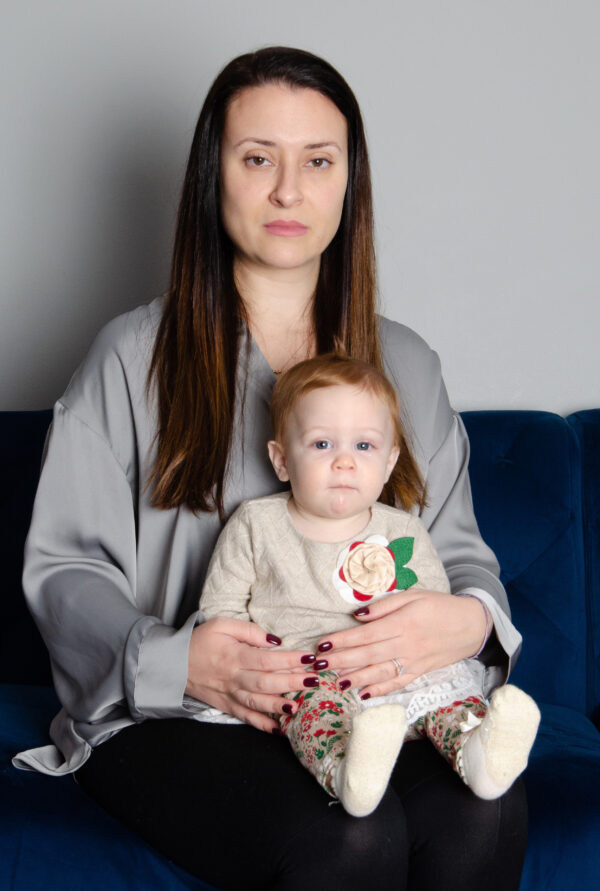 Rachel Maniscalco was an English and special education teacher in Staten Island at both the middle school and high school levels.
At the time the vaccines were made available to the public, Maniscalco was pregnant with her second daughter and didn't think there was enough data to warrant taking one.
Maniscalco said a preliminary study by the New England Journal of Medicine showed a high rate of miscarriages and stillbirths to expectant mothers who were vaccinated; plus, she was already at a high risk of miscarriage.
That was enough for her to decline to take the jab.
Meanwhile, she is a participant in three lawsuits.
One is a class action against the city's health and education departments and the NYC Mayor's Office. Maniscalco is officially named as the plaintiff representing unvaccinated teachers. The grounds of the lawsuit are that the mandate is unconstitutional.
The second lawsuit is similar but represents tenured teachers, who argue that because not getting the jab doesn't violate their contract, they should be put on paid leave.
Nicole Broecker is named as the plaintiff and the United Federation of Teachers has been added to the list of defendants.
Maniscalco is a lone plaintiff in the third lawsuit, which has several of the same defendants. However, in this one, she's citing a breach of labor laws, rather than a violation of the U.S. Constitution.
The Education Department is showing no signs of making a decision, and the lawsuits, all filed late last year, might drag on for months, leaving these teachers in a state of limbo.
When Maniscalco was first put on leave, she spent a lot of time attending and speaking at protests, sometimes up to three per week. She also became the face of the cause, giving interviews on national and cable news, as well as local New York stations.
It took two months for Maniscalco's unemployment payments to kick in, so she worked temporary jobs, such as bartending, tutoring, and as a receptionist at a tax preparer. Her husband works full-time for a shipping company near John F. Kennedy International Airport.
For Stephanie Edmonds, who taught 10th-grade global history in the South Bronx, her savings are keeping her afloat. She had always made it a habit to save money, and she thanks her parents for instilling that in her.
Over her five years as a full-time teacher, Edmonds found ways to bring in extra money while still working in the school system, such as teaching over the summers.
"I kind of knew this was coming, so I saved all my summer school money," she told The Epoch Times.
"I can hold the line a little while longer."
If the situation drags on for months, she feels that driving for Uber Eats or Amazon Flex may be in her future. In the meantime, she uses her time to participate in protests against the mandate as well as prayer vigils.
But Edmonds is a history teacher at heart. She would rather be teaching, so she's taken to YouTube to do just that—producing short videos of global history lessons.
However, Edmonds sees this chapter of her life as a spiritual event.
"God is calling me and the other people who are holding the line to build something, to make something," she said. "I feel like this is God calling me home in a way."