On Jan. 21, around 9:00 p.m., when the film "Unsilenced" was just finishing in Hall 10 of Cinemark in Fairfax County, Virginia, the audience stayed motionless in their seats. Ten seconds, 20 seconds, even 30 seconds passed … no one spoke or stood up as the screen kept scrolling with the cast's names. Some were wiping away tears, apparently unable to pull themselves from the story so soon.
Former Secretary of State Mike Pompeo recently watched the movie in the same theater. He called the film "a moving, honest, scathing indictment of the CCP [Chinese Communist Party]."
"The truth of Xi & his predecessors' utter depravity & the power-driven horrors they've inflicted cannot be denied," he wrote on Twitter and encouraged people to watch it. "This movie unsilences the wonderful Chinese people."
My friend Miles Yu & I went to see Unsilenced – a moving, honest, scathing indictment of the CCP. The truth of Xi & his predecessors' utter depravity & the power-driven horrors they've inflicted cannot be denied. This movie unsilences the wonderful Chinese people, go see it. pic.twitter.com/Mv7ECNP1KO

— Mike Pompeo (@mikepompeo) January 28, 2022
In theaters in Mesa, Arizona, and in Raleigh, North Carolina, the audience gave a standing ovation at the end of the movie.
"Unsilenced" has since its debut on Jan. 21 been released in 30 U.S. cities, including New York City, Los Angeles, Chicago, Houston, Philadelphia, and San Diego. So far, the showtimes have been extended for another week until Feb. 3.
Canadian filmmaker Leon Lee presents a story of two couples of Chinese college students, who risked their lives to reveal the Chinese Communist Party's (CCP) appalling persecution of peaceful Falun Gong adherents. With the help of a Chicago journalist, they successfully unearth the CCP's dehumanizing abuses to the international community.
Falun Gong is a spiritual practice that features three core tenets of truthfulness, compassion, and tolerance, along with five slow-moving exercises. After it was made public in 1992, its following in China grew to an estimated 70 million to 100 million people in 1999. The CCP, deeming the practice's popularity a threat, then launched a nationwide campaign to eradicate it.
The production is based on actual events in connection with practitioner Wang Weiyu, a gifted graduate of China's Tsinghua University. Wang experienced torture, including hours of electrocution by electric baton, during eight and half years' imprisonment in Beijing for refusing to give up his belief in Falun Gong. In 2013, he fled communist China and joined his family in the United States.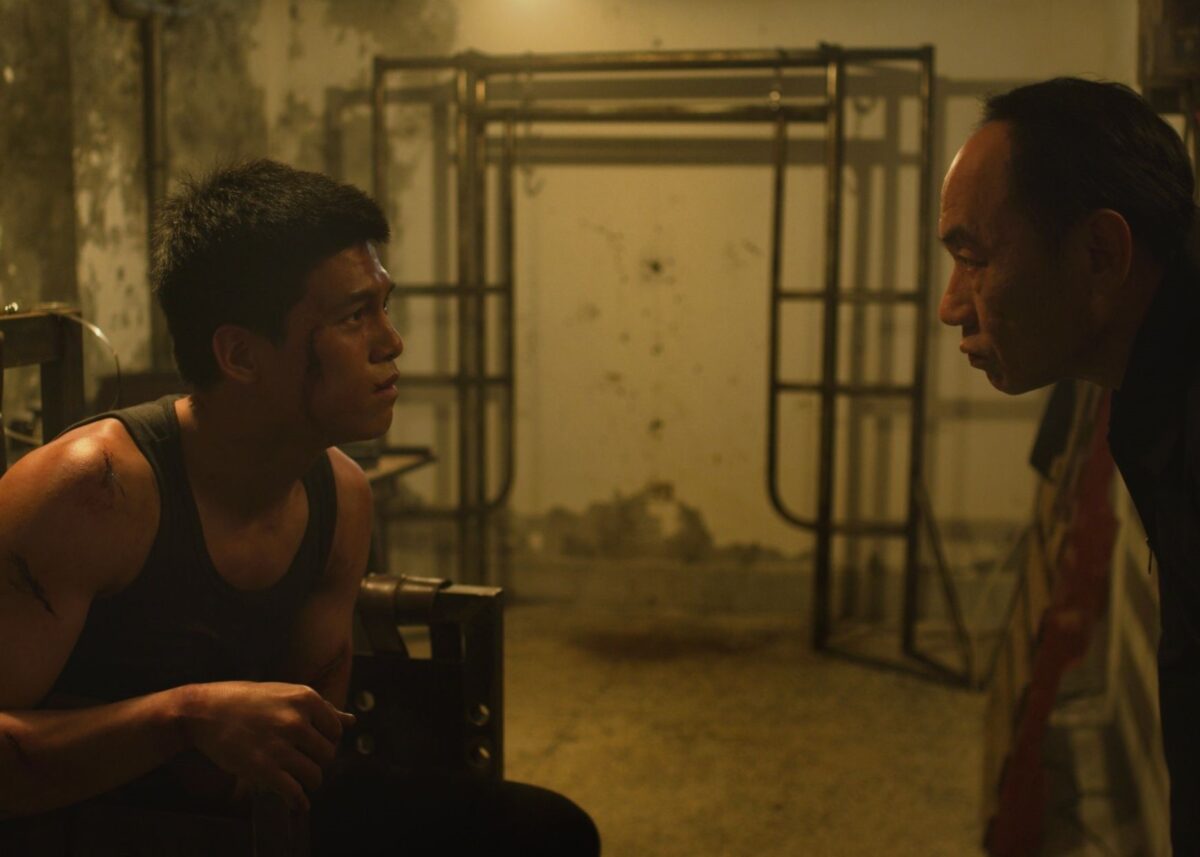 New York-based screenwriter Maximilian Kempf described "Unsilenced" as a "legal thriller," which kept the audience always questioning in their mind.
"You know, it always makes you want to question," Kempf said in an interview with The Epoch Times. "You're at the edge of your seat throughout the movie."
He said the movie is highly professional in terms of the graphics, the music, the act, and especially the narrative. Even the torture scenes were handled in a tasteful way, said the screenwriter.
At the same time, he highlighted its Western perspective, which appeals to the international audience. He said that the production carries humanity and compassion, which is a universal value.
"So I'd encourage people to go to the website that the movie is based on," said the screenwriter. "This movie needs a lot more publicity, hopefully."
"In many ways, I was attracted to this film," Margarita Marin-Dale, a retired professor and a human rights lawyer, told The Epoch Times after she watched the show with her two sons. "Because I'm very concerned about individual liberties, freedom of religion, freedom of speech. I think it shows how difficult and conflicting it is for people to stand up for the truth."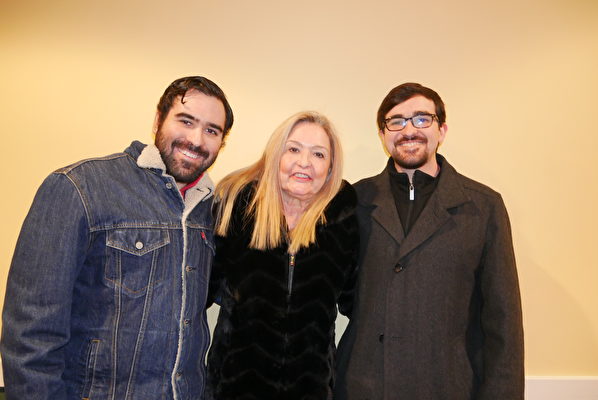 She said, "I think that this movie brings attention to the oppressive nature of the regime in China, even though China is doing … economically very well."
Moreover, she heaped praise on Falun Gong believers for their bravery shown in standing up to the Chinese totalitarian regime. "And as Americans who believe in democracy and freedom, I think we should be very supportive of them," said the rights lawyer.
She was also convinced that the Chinese communist regime is doomed to failure. "It's like a pot of boiling water," she said. "But eventually it will explode if you keep on holding the lid down. So, it's very important that freedom prevails."
The movie also captivated her two sons William Dale and Philip Dale.
"It felt like you were really there," said William Dale. "I definitely shed a few tears during the film. That was very emotional." His brother Philip Dale commented, "I love how it portrays the humanity of all the characters in the situation."
Mary Lien Nguyen is a retired IT specialist who had worked in the Federal government for nearly 30 years. She fled Vietnam and moved to the United States in 1979.
She told The Epoch Times the show moved her to tears.
As an immigrant from communist Vietnam, Nguyen said she knows how terrible communists are. She accused the CCP of concealing the truth about Falun Gong and trying every means to silence fearless whistleblowers, like the college students in the movie.
She warned that communists try to destroy humanity. She said that is a terrible thing for her, and she hoped that the truth told in the show would spread to the entire world.

Positive audience reviews abound on social media.
"My young son and I saw this incredible film today," said an internet user named Kerry Debois. "It's my deepest hope every person goes to see this important and very well done movie. I was gripped the entire time."
A viewer by the name of Karen Evanek left a message, "The abundance of anonymity in the credits is stunning. May they/you all remain safe."
There is a post from Iris Neal, reading that "Just saw this powerful eye-opening film today. … I will recommend it highly. … Sad that so many involved with production had to be 'anonymous.'"
A parent calling herself Hawa Agnes-Hass said, "I'm taking my husband and kids to see this movie as a family! My kids have to understand what is happening in my America."
"Unsilenced" was the Audience Award Winner at the Austin Film Festival in 2021. And on Jan. 25 it gained nomination by The Political Film Society as the best film on human rights as well as the best film exposé for 2022.
Leon Lee also directed the documentary "Human Harvest" (2014), which exposed the CCP's removal and sale of organs from prisoners of conscience, who are mainly Falun Gong detainees. The film was broadcast in more than 25 countries and won the Peabody Award in April 2015.
Unsilenced is now playing in select theaters nationwide. For the full theater list, visit UnsilencedMovie.com.