Dozens of protesters were killed in Kazakhstan overnight as they clashed with security forces in the Central Asian country as a Russia-backed security bloc agreed to send in military forces in a bid to quell nationwide unrest, authorities said on Thursday.
There was no immediate confirmation on the number of fatalities among protesters, though state-run news channel Khabar-24 TV reported that at least 13 security officers died, according to city officials cited by the network.
Saltanet Azirbek, a spokeswoman for the Almaty police department, told the channel that "dozens of attackers were liquidated" during demonstrations overnight on Wednesday that saw government buildings broken into and set ablaze.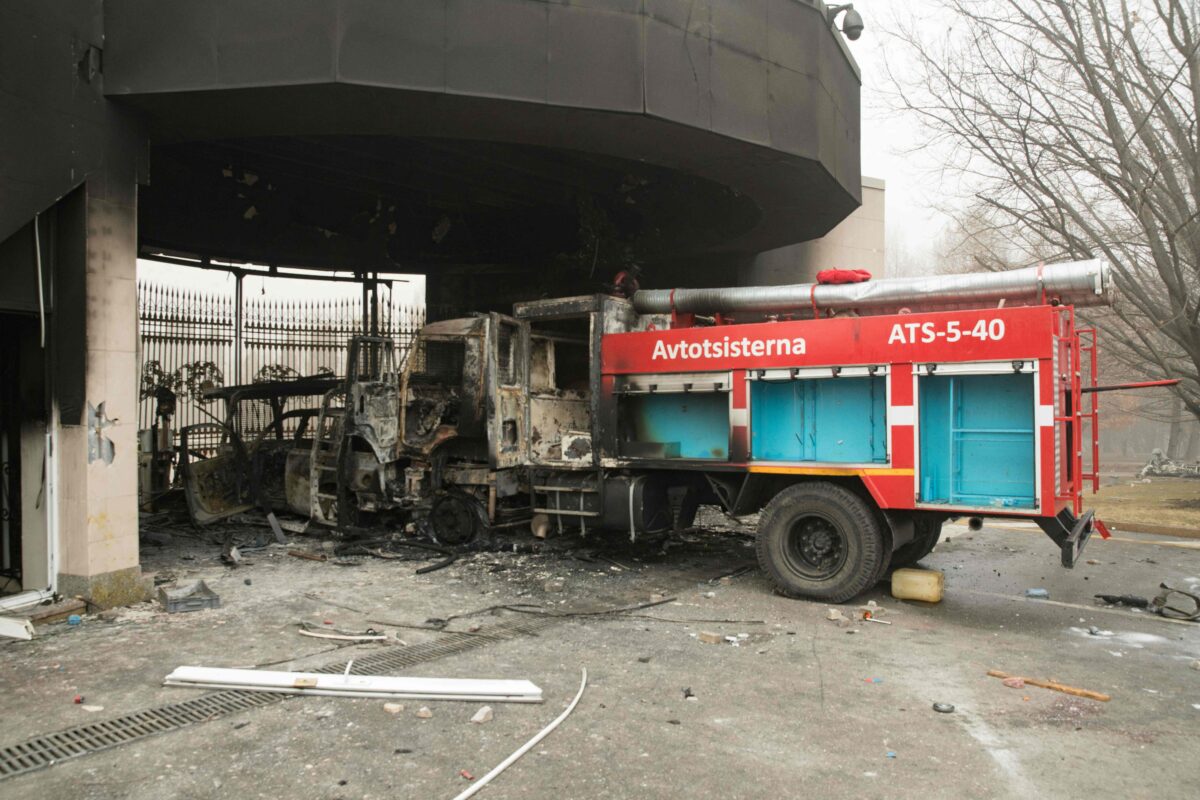 The country's ministry of health said more than 1,000 people across the nation were injured as a result of the unrest, Khabar 24 TV reported, adding that so far, 2,000 people have been arrested.
"Over 1,000 people were hurt as a result of mass disturbances in Kazakhstan's various regions, out of them almost 400 were hospitalized, 62 individuals are at intensive care units," the network quoted the federal agency as saying.
Nationwide protests, which started on Jan. 2 in the west of the country in the city of Zhanaozen and the Mangistau region, began in response to an increase in the price cap for propane gas to 120 tenge (27 cents), from last year's 60 tenge (14 cents).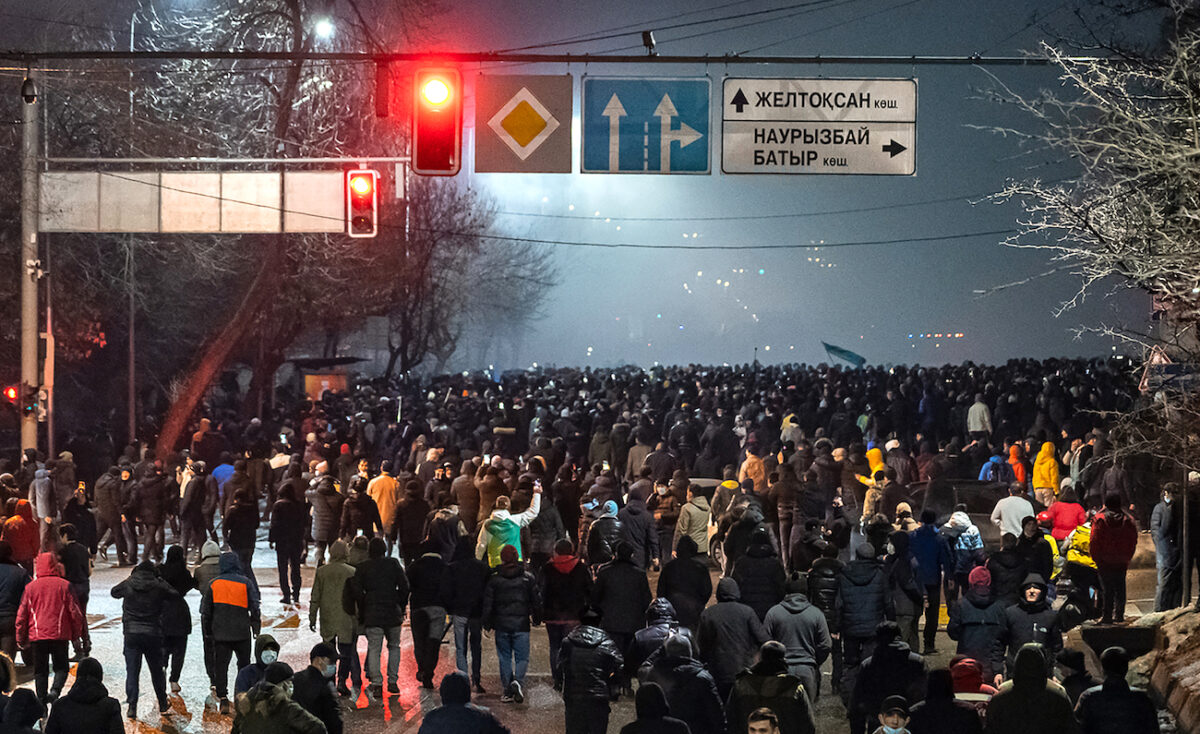 Tens of thousands of people, some reportedly carrying clubs and shields, have taken to the streets in recent days in the worst protests the country has seen since gaining independence from the Soviet Union three decades ago. Although the demonstrations began over a near-doubling of fuel prices, their size and rapid spread suggest they reflect wider discontent in the country.
Videos circulating on the internet show protesters in the streets of Almaty, Kazakhstan's largest city, as apparent gunshots are heard. Gunfire was also reported near the mayor's office, which was set ablaze, news agency Reuters reported, citing reporters at the scene.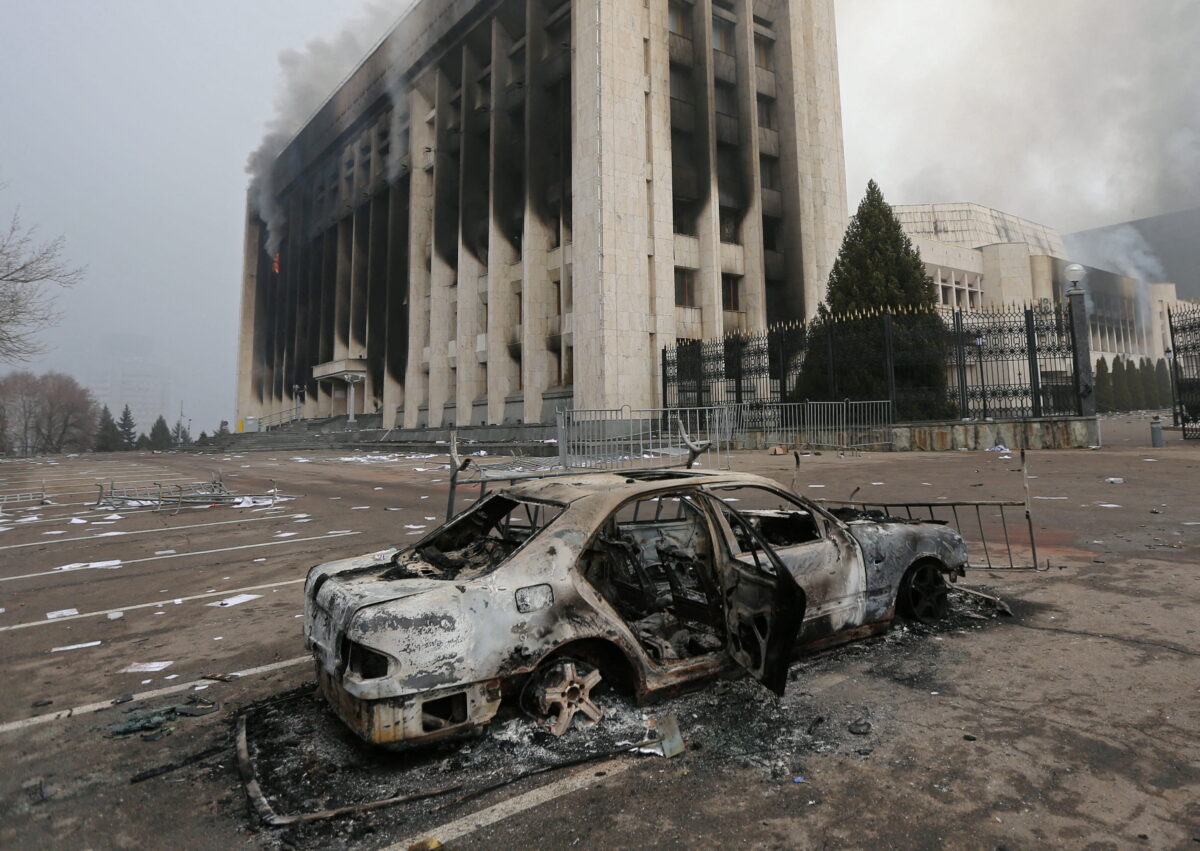 In Almaty alone, more than 350 people were injured overnight, authorities said. In other places around the country, police and military forces have refused to attack protestors. At the same time, in other areas, there have been reports of security forces surrendering to protestors.
As tensions escalated, Kazakh President Kassym-Jomart Tokayev called on the Russian-aligned bloc of former soviet countries for international support after demonstrators continued to protest the continuing dominance of former President Nursultan Nazarbayev over the country.
This is the first time the organization will deploy peacekeepers to intervene in the region's political environment. It was not immediately clear if any of the Russian forces have already arrived in Kazakhstan.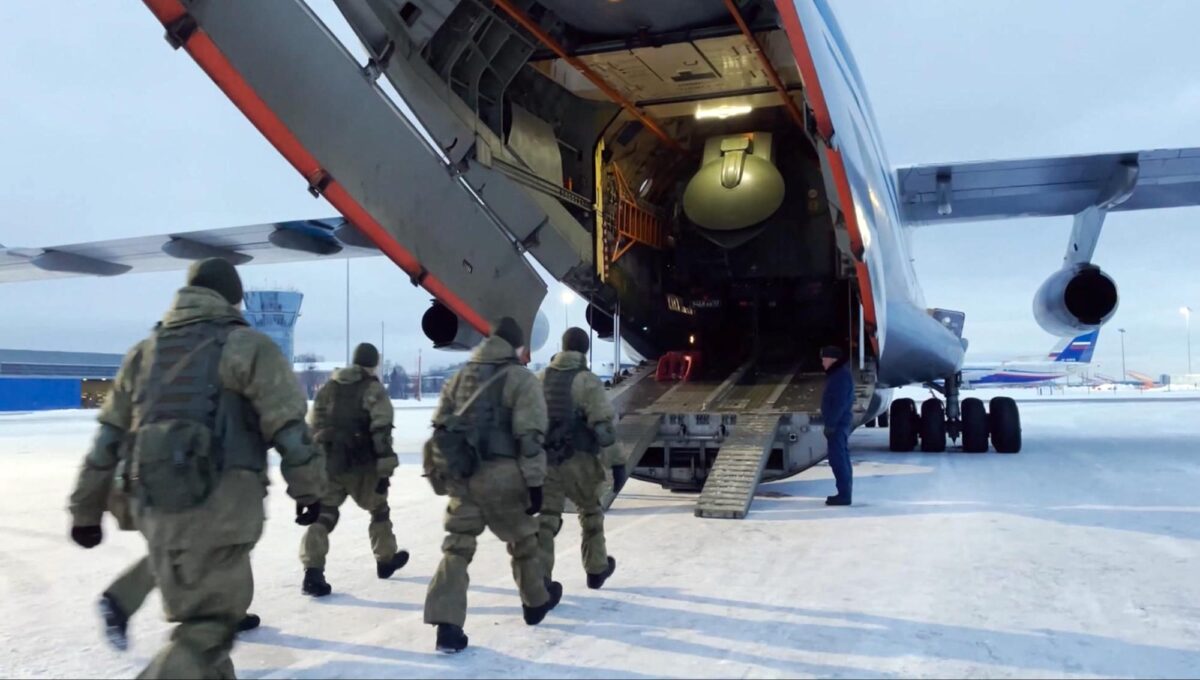 Much of the anger displayed in recent days was directed not at Tokayev, but at Nazarbayev, the country's first president who continued to wield enormous influence after his 2019 resignation. Protesters shouted "Shal Ket!," roughly translated as "Old Man Go," an apparent reference to Nazarbayev.
Nazarbayev continued to maintain control over the ruling party, Nur Otan. His children feature prominently in both Nur Otan and the government. Images posted on social media show broken statues of Nazarbayev on the ground after having been pulled down.
In a televised address, Tokayev vowed that he will remain in the Kazakh capital, Nur Sultan. In the president's request for aid, he said military assistance is necessary to help the country overcome a "terrorist threat."
Victoria Kelly-Clark and The Associated Press contributed to this report.
From NTD News