WASHINGTON—Setting the stage for 1,000 foreign ministers, religious leaders, and others from 115 nations to gather for the second Ministerial to Advance Religious Freedom on July 16–18, researchers and human rights activists said it's time for nations, organizations, and individuals to take concrete actions to stop the crime against humanity in China of killing people to harvest their organs.
On an Industrial Scale
At a side event of the Ministerial held at the National Press Club on July 15, China Organ Harvest Research Center (COHRC) released a 91-page report that sheds light on "one of the most hideous human rights disasters of the 21st century."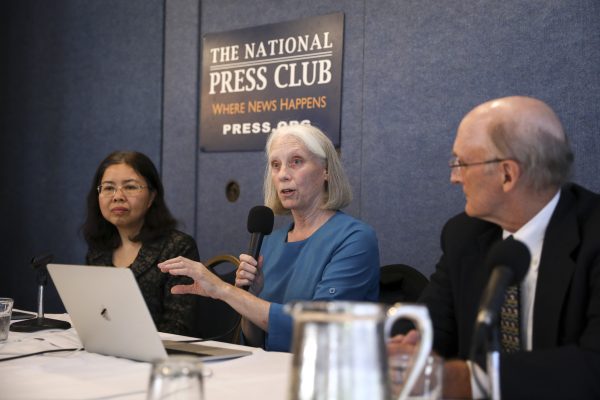 The report states, "Unlike black market organ trafficking operations elsewhere in the world, the on-demand killing of prisoners of conscience for organs in China is driven by the state, run on an industrial scale, and carried out by both military and civilian institutions."
Grace Yin, founder and lead researcher of COHRC, and co-author of the COHRC report, said that after years of researching and studying, it can be established that killing people on demand for their organs has become a large scale "industry."
The new 2019 COHRC report provides up-to-date evidence and in-depth analysis of the organ sources and victims, as well as the methods and consequences of China's transplant programs, within the context of international law and the Chinese Communist Party (CCP)'s campaign to eradicate the spiritual practice of Falun Gong.
A Lens to Understand Persecution of All Faiths in China
According to the report's authors, the CCP's persecution of Falun Gong is genocide, and, in the face of genocide, the 150 nations that have ratified or acceded to the Genocide Convention should take action.
Furthermore, "Studying the genocide of Falun Gong provides a lens through which the world can understand the persecution of other faiths in China. Addressing the persecution of Falun Gong is a crucial step towards ending religious persecution in China and the atrocities being committed against humanity and morality itself," the authors of report explain.
In the case of Falun Gong, then-head of the CCP, Jiang Zemin, ordered a campaign in July 1999 to eradicate this spiritual practice, which involves living according to the principles of truthfulness, compassion, and tolerance and the practice of meditative exercises.
Jiang feared there were more people who had taken up Falun Gong than were members of the CCP—and he was concerned that the Chinese people would find Falun Gong's traditional moral teachings more appealing than the CCP's ideology of materialism and atheism.
An increase in the number of organ transplantations began soon after the persecution of Falun Gong began.
Insufficient Action from International Community
Yin said she hopes the COHRC report will help the world understand the severity, driving forces, and implications of China's organ harvesting from prisoners of conscience, as well as the persecution of Falun Gong and other faiths in China.
The report is primarily intended to facilitate policymakers' efforts to shape legislation and formulate policy, to develop effective strategies and measures in response to state-driven crimes, and to support justice and ensure accountability.
The authors of the report cited U.S. Chief Prosecutor Robert H. Jackson's speech before the International Military Tribunal at the Nuremberg Trials in 1945 to illustrate why the world needs to take action:
"The wrongs which we seek to condemn and punish have been so calculated, so malignant, and so devastating, that civilization cannot tolerate their being ignored, because it cannot survive their being repeated."
Yin said that many people in the world aren't aware of this crime or its severity, and thus there is insufficient action from the international community to stop these atrocities.
Joint Statement Calls on US to Take Action
Four organizations at the event, including COHRC, International Coalition to End Transplant Abuse in China (ETAC), Human Rights Law Foundation (HRLF), and Citizen Power Initiatives for China (CPIC) released a joint statement, which called on the United States to take action.
"We call on the United States Government to condemn the persecution of Falun Gong and other religious groups in China, call for an end to this most hideous of human rights disasters in the modern era, and prevent American individuals and institutions from becoming complicit in this crime against humanity," according to the statement.
Yang Jianli, president and founder of CPIC, read the statement during the event and said it's open to all organizations and individuals to co-sign.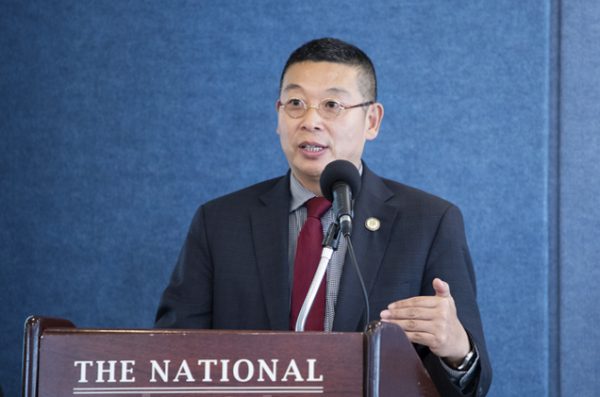 Final Judgment of China Tribunal 
The press release for the COHRC event quoted the final judgment report of the China Tribunal, which said organ harvesting was an "unmatched evil." Discussion at the COHRC event often focused on the China Tribunal report.
On June 17, the China Tribunal, led by Geoffrey Nice, who prosecuted Slobodan Milosevic, delivered its report in London.
The judgment states, "The Tribunal's members are certain—unanimously, and sure beyond reasonable doubt—that in China forced organ harvesting from prisoners of conscience has been practiced for a substantial period of time involving a very substantial number of victims."
Calls for action are listed at the end of the judgment: "Finally—on actions to be taken—assuming Governments do not do as it might be thought they should, the usually powerless citizen is, in the internet age, more powerful than s/he may recognise. Criminality of the order revealed may allow individuals from around the world to act jointly in pressurising governments so that those governments and other international bodies are unable not to act."
The judgment reminds "governments and any who interact in any substantial way with the PRC should now recognise that they are, to the extent revealed above, interacting with a criminal state."
It lists the following actors: doctors and medical institutions; industry and businesses, most specifically airlines, travel companies, financial services businesses, law firms, and pharmaceutical and insurance companies together with individual tourists; educational establishments; and arts establishments.
Actions to Take
Louisa Greve, a member of the ETAC International Advisory Committee and director of External Affairs, Uyghur Human Rights Project, said that apart from pushing the U.S. Congress to do more, initiatives should be launched to approach individual institutions and universities that still cooperate with China in organ transplantation, or training doctors for China.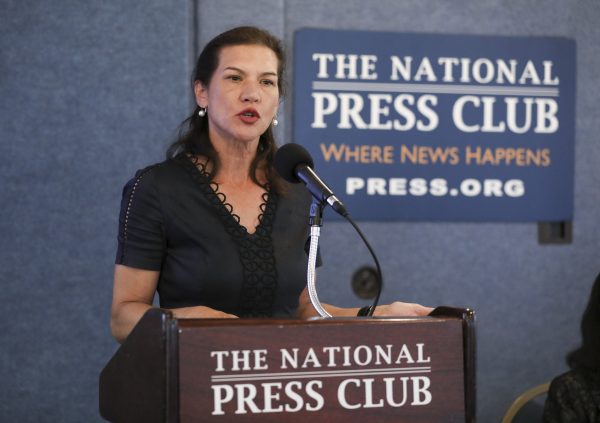 Greve said other things could be done, including pushing medical institutions to reject articles of Chinese transplant surgeons if the organ sources are not transparent. "Deny them prestige," she said.
"The other part is denying money. If they can't have prestigious appointments, prestigious training sessions, then they may somehow lose out against other international medical practitioners for consulting fees, whatever it is. "
Actions are needed, not only to preserve the system, but also ethics, Greve said. "If you have an ethics system, you can't just say, 'It works for us, but we don't care about ethics as long as it's China.'"
Benedict Rogers, East Asia team leader for Christian Solidarity Worldwide and co-founder and deputy chair of the UK Conservative Party's Human Rights Commission, said more countries should be encouraged to learn from countries that have already banned their citizens from going to China to buy organs. More countries should pass legislation to ban organ tourism.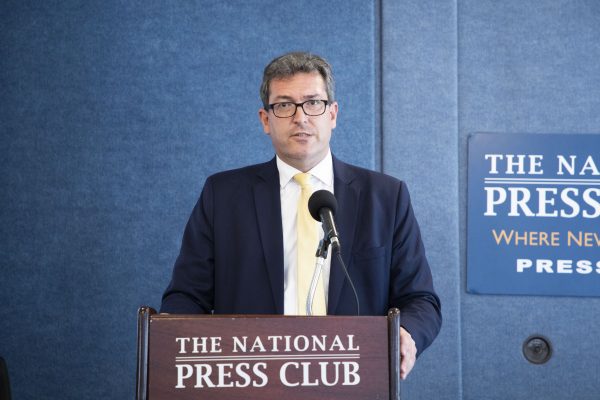 "Another thing we should also be doing is increasingly exploring mechanisms for accountability and talking about the criminality of the Chinese state for two reasons.
"The first is, we all know of course, that it's going to be extremely difficult to actually get a prosecution in any of the international institutions … But just talking about a prosecution may scare people in the Chinese regime."
Second, if many nations can work together and start talking about the criminality of the Chinese state, that can also have some effect, Rogers said.
Rogers said people also should use the China Tribunal's judgment wisely to stop the atrocity.
"I think the most important thing is to make it widely known, and to make sure that governments are aware of the judgment and respond to it."
The panel of the China Tribunal was a very distinguished and eminent one, Rogers said. None of the members had any previous agenda with organ harvesting, China, or Falun Gong. Given the high caliber of such a panel, governments around the world should take its judgment seriously and use it as a starting point for further investigation.
Yang said there are two other things that can be done: one is to collect information about individuals who are involved in forced organ harvesting, another is to spread the message into China, and let family members of prisoners of conscience become aware of the danger. If they can seek information about their imprisoned family members, that can also put some pressure on the prisons and camps.