Employees of UF Health, part of the University of Florida, received word on Dec. 13 that the requirement for all faculty and staff to be fully vaccinated for COVID-19 by Jan. 4 has been suspended.
Any of the 30,000 employees who haven't yet submitted proof of vaccination, or received approval for a medical or religious exemption to the vaccination mandate, will no longer have to request exemptions in order to opt-out of the vaccine, according to an email from UF Health president David R. Nelson.
With the policy change, the health care giant joins a growing number of hospital networks backing down on vaccinate-or-terminate policies, at a time when hospitals around the country are reporting critical staffing shortages.

And that's a relief to employees, who were facing Christmas wondering whether they would still have jobs in January.
Though the possibility of losing health insurance for her family of six loomed, UF Health respiratory therapist Amy Tillis remained confident, she said.
Tillis never doubted God would intervene, allowing her to keep the 15-year job that she loves, without requiring her to take a vaccine that she fears.
When the mandate first came out, the unvaccinated were required to wear N-95 masks at all times at work.
It was uncomfortable and pointed out the workers who had not yet submitted to the mandate, which led to unpleasant interactions among employees, she said.
The vaccinated earned a sticker that said "Hero" to be displayed on their ID badges.
"My supervisor said, 'I really hate to lose you,'" she recalled. "'I'm not going to quit!' I said. 'You're going to have to fire me.'"
But the anticipated firings won't happen. At least not for now.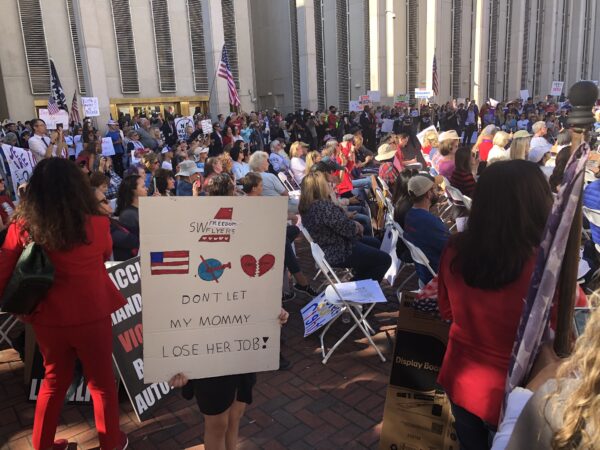 The organization's decision to change the policy was made "in light of significant legislative and judicial activity surrounding the issue of a federal vaccine mandate," UF Health spokesman Ken Garcia said on Dec. 14.
It's not clear how many employees have been fully vaccinated, and Garcia declined to comment further. He also declined to say whether vaccine requirements could be reinstated in the future.
It appears that the University of Florida was the last university system in the state to give up on vaccination mandates.
"We are not aware of any university in Florida that is terminating employees, or suspending students, over COVID-19 vaccine mandate non-compliance," said Christina Pushaw, spokeswoman for Florida Gov. Ron Desantis.
"Per our state laws, both the vaccine passport ban and the special session legislation that Governor DeSantis recently signed, higher education institutions cannot force students, or employees, to take COVID-19 vaccines."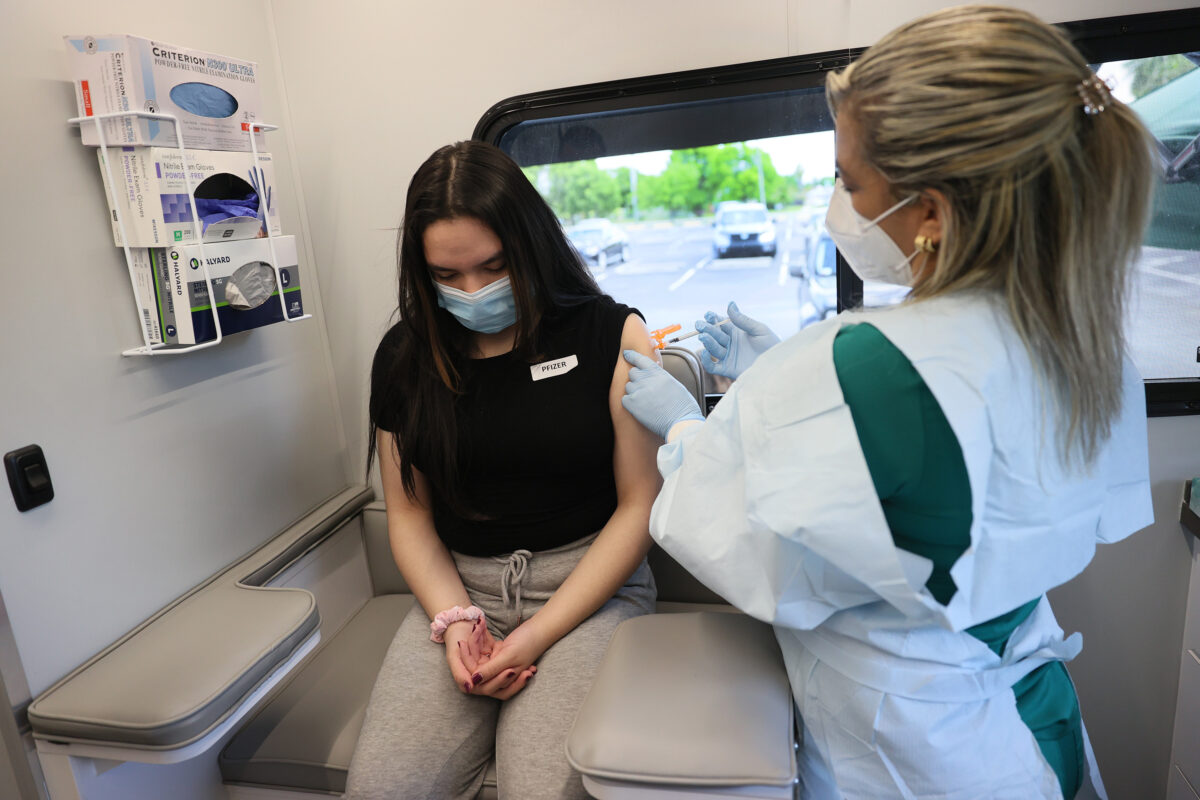 DeSantis, a Republican, had called the Florida Legislature to Tallahassee, Florida, in November for a special session aimed at blocking vaccine mandates ordered by President Joe Biden, among other things.
Within four days, lawmakers delivered that legislation for DeSantis to sign into law, effective immediately.
"Nobody should lose his, or her, job over COVID vaccine mandates," DeSantis had said many times in recent months.
The Dec. 13 news was an answer to Tillis' prayers, and those of many of her colleagues, she said.
"I just feel bad for those who got the shot and didn't want to," said Tillis, adding that she felt the COVID-19 vaccines need more testing.
About 10 percent of her colleagues who wanted to avoid the shot, ultimately submitted out of fear of losing their jobs, she said.
Tillis recovered from COVID-19 after falling ill in September, and would have chosen to lose her job rather than take the vaccine, she said.
Earlier, during the height of the pandemic, she often put the sickest COVID-19 patients on life support without falling ill.
She won't be surprised if her employer reinstates the vaccine mandate in the future if legal challenges are successful, she said.
"I'll wait tables," Tillis said on what she would do if the mandate were to be reinstated.
UF Health operates six health colleges, nine research centers and institutes, 10 hospitals—including two teaching hospitals and five specialty hospitals—and many medical practices and outpatient services across the state.
The organization treats 3 million patients from around the United States, and 40 other countries, each year.
The flagship facility, UF Health Shands Hospital, has 14 adult and pediatric specialties ranked by U.S. News and World Report as being in the nation's Top 50 best programs.