U.S. State Secretary Mike Pompeo called on Venezuela in a statement on March 19 to release five U.S. citizens and one U.S. resident from Citgo that have been wrongfully detained by the Venezuelan regime for over two years ago and are currently imprisoned in the infamous Helicoide prison in Caracas.
During their detention there was no "evidence being brought against them" and "eighteen hearings have been cancelled," says the statement.
The six detained men "have weakened immune systems due to cumulative health problems and face a grave health risk if they become infected," says the statement, and should be released now "on humanitarian grounds."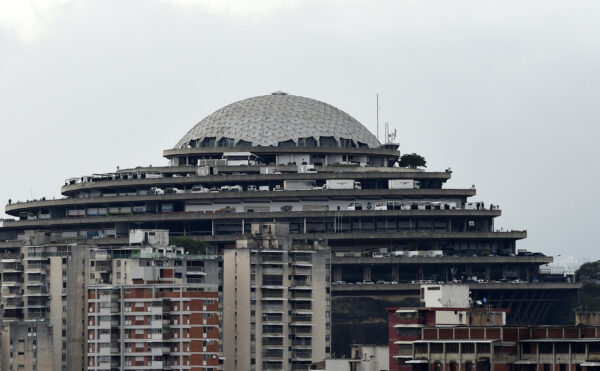 Helicoide prison was originally built in the 1950s as the first drive-thru shopping mall in the world, but the project was abandoned. The government moved its intelligence services, known as SEBIN, to the building in the 1980s and established a prison there where criminals and political prisoners were detained, reported BBC. According to this report, maltreatment, torture, and human rights abuses are common in Helicoide.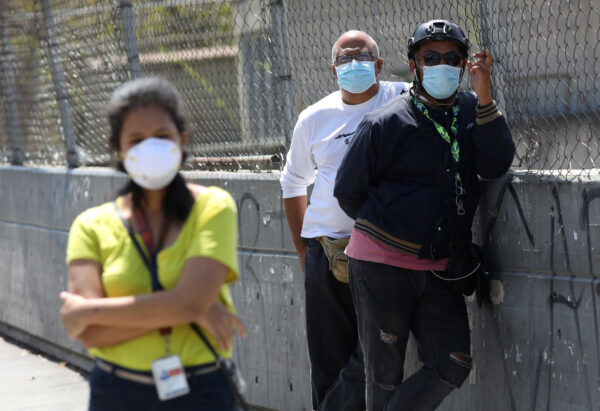 COVID-19's Spread in Venezuela
The spread of the CCP virus has already reached Venezuela and 36 cases have been reported so far in the country, according to Reuters. Nicolas Maduro's regime expanded a limited quarantine to the entire country and imposed a ban on movement between states, with exceptions for transportation, health, and food delivery services.
The Epoch Times refers to the novel coronavirus, which causes the disease COVID-19, as the CCP virus because the Chinese Communist Party's coverup and mismanagement allowed the virus to spread throughout China and create a global pandemic.
However, Reuters reported that in seven states, security forces at checkpoints were holding up trucks carrying food, gasoline, and other basic goods between regions in order to search their cargo.
As a result, food distributors and retailers in the country have not received their expected deliveries. "We are stuck with a very limited supply of fuel and food," said Carlos Albornoz, head of an association of Venezuelan meat and milk producers.
The food shortages that Venezuelans have been facing for more than a year due to the country's shrinking economy under Maduro's regime are often aggravated by delayed food deliveries and the deepening humanitarian crisis in Venezuela.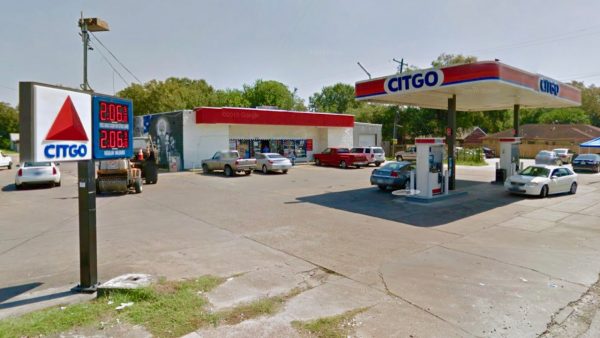 Top Citgo Executives Imprisoned in Venezuela
Six men were imprisoned, including the top executive of Citgo, a Texas-based subsidiary of Venezuela's PDVSA, a state-owned natural gas and oil company. They were arrested in November 2017 under the pretense of an anti-corruption probe.
The executives were accused of arranging a $4 billion financing deal with two foreign investment firms, one in the United States and one in Dubai.
After the arrest of the executives, Maduro made the announcement that former Venezuelan dictator Hugo Chavez's cousin is taking over as the new president of Citgo.

President Donald Trump imposed sanctions on the Venezuelan regime in August 2017, prohibiting dealings with the Venezuelan government or its state oil company in an effort to halt financing that fuels the dictatorship of President Nicolas Maduro.
In 2019, the Trump administration imposed sanctions on PDVSA aimed to "prevent further diverting of Venezuela's assets by Maduro and preserve these assets for the people of Venezuela, "and "support Interim President Juan Guaido, the National Assembly, and the Venezuelan people's efforts to restore their democracy," U.S. Treasury Secretary Steven Mnuchin said.
Reuters, The Associated Press, and Colin Fredericson contributed to this report.