Prime Minister Scott Morrison has signalled that workplace conditions need to change for the Australian economy to recover swiftly from the CCP virus pandemic.
In an article published in The Australian on May 18, the prime minister said that the economy could not go back to the way it was before the outbreak of the CCP (Chinese Communist Party) virus, commonly known as novel coronavirus.
Noting that "employees will be asking for a more flexible workplace," Morrison said that it was now crucial for Australia to develop a set of new workplace arrangements.

"Businesses have to have a competitive cost base. They have to be able to draw on the best of the skills base that match their needs, and they have to be engaged in technology, and they have to diversify into markets that will sustain them," Morrison told The Australian.
Morrison said that Australia's resilient economy hasn't encouraged people to seek new and better arrangements. "It has left employees and employers to settle for what was there and not reach to the next level where they will both genuinely benefit," he said.
For these industrial reforms to take place, Morrison said workers, employers, unions, industry and the government would all need to work together to lift employment and remodel the economy.
Morrison said he's optimistic about the unions that have so far engaged positively—but he's not confident that Labor will.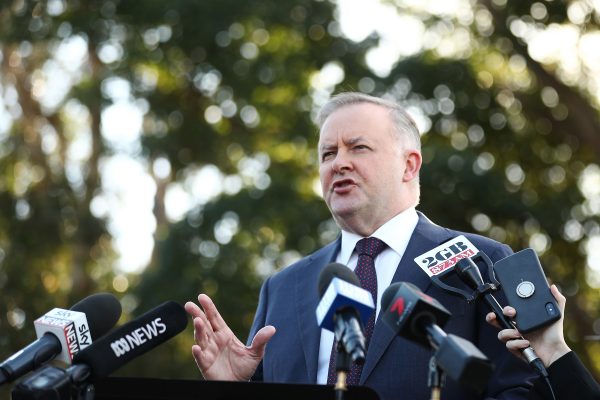 The Australian Council of Trade Unions (ACTU) did not respond to a request for comment in time for publication.
However, the ACTU did release its plan for rebuilding the Australian economy (pdf) on May 18. Announced via social media, the ACTU believes this plan will enable Australia to move forward.
Writing on Twitter, the ACTU announced that Australia needed a plan that addressed "job insecurity, inequality, and record-low wage growth" to rebuild after the CCP virus pandemic.
(1/10)
We need a plan rebuild after #COVID19. Without a plan that addresses job insecurity, inequality and record-low wage growth, all of these problems are likely to get worse.

Australian Unions have a plan to rebuild our economy after #covid19australia #ausunions #auspol

— Australian Unions (@unionsaustralia) May 12, 2020
Key to the ACTU Jobs and Economic Recovery Plan is the adoption of permanent job creation targets for the federal and state governments, and industry. The ACTU would like to see a target of 2 million full-time jobs set for 2021.
The plan also detailed the need to establish a new living wage, investment in public and community services, the creation of nation-building projects, investment in education and training to re-skill and re-orient the economy, and embracing "Australian made" products.
While the ACTU encourages nation-building projects, Deloitte's latest quarterly Investment Monitor report released on May 6 maps out a road to recovery driven by smaller projects.
This means a wide range of small-scale works spread across the nation, rather than a few big road and rail projects mainly in Sydney and Melbourne, will be the best way to revitalise the economy.
The report states:
"There will be a temptation for governments to pursue large nation-building projects as a way of stimulating the economy.
"But the focus should instead be on improvements to existing infrastructure and smaller developments.
"These types of investment tend to generate the largest economic returns, while smaller-scale projects are also easier for contractors to commence quickly and to deliver on time and on budget."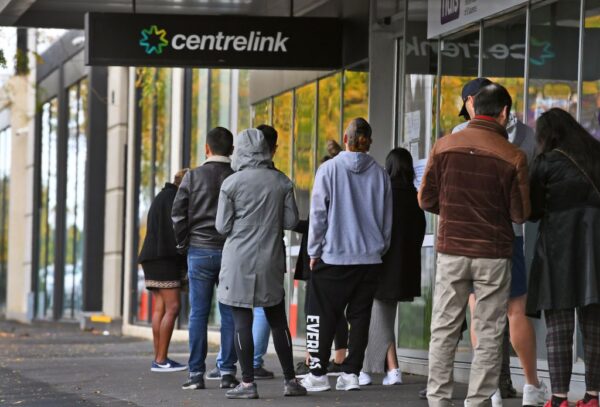 Treasury has reported that Australia has spent $50 billion (US$32 billion) on economic and health measures as a result of the CCP virus pandemic. Treasurer Josh Frydenberg announced on May 14 that 600,000 Australians lost their jobs in April, raising the unemployment rate to 6.2 percent.
According to Frydenberg, another 6 million Australians are currently receiving the federal government's Jobkeeper wage subsidy, and 1.6 million are receiving the Jobseeker and Youth Allowance payments.
Epoch Times reporter Sophia Jiang contributed to this article.