An unemployed handyman from New Jersey said he won a $273 million jackpot in the Mega Millions drawing after leaving his lucky ticket in the store.
Michael J. Weirsky, 53, of Alpha, told lottery officials on March 6 that he is the jackpot winner, coming forward to claim the prize.
He bought the ticket at the Quick Chek in Pohatcong Township, but he accidentally left it behind at the store, reported LehighValleyLive.com.
When he realized that he had left the tickets behind, he stopped by the store and found that a good Samaritan spotted them and gave them to the cashier, who then stuck them inside a drawer.
The winning numbers were 29, 33, 39, 60, 66, and Mega Ball 21.
The cash-out for the jackpot would be $162,500,000, the lottery said, according to NJ.com.
Unemployed handyman, 53, wins $273M Mega Millions jackpot after leaving his lucky ticket at the store https://t.co/Z9P6x4tRgF

— Daily Mail US (@DailyMail) March 7, 2019
Over the weekend, during the East Coast snowstorm, Weirsky took out his two tickets to see if either were a winner. He scanned the first and threw it away after it didn't match.
But the next one came back as the jackpot winner.
Weirsky then told his mother, Shirley, who didn't believe him.
According to the Daily Mail, Weirsky is divorced with no children and was working odd jobs as a handyman.
It's a good thing a Good Samaritan found the tickets and turned them in. Of course, they weren't worth $273 million at the time.

Posted by NJ.com on Wednesday, 6 March 2019
"I was a bum in high school, I was a bum after," he was quoted as saying by the Mail. "Maybe I'll be a beach bum now."
Weirsky's first major purchase was a new Ford Raptor pickup truck, adding that he'll be looking at new homes over the weekend.
The newly minted millionaire said he's also planning to hear from friends and family members for a handout. He said that those who treated him well will find out that he's generous, but those who didn't won't get anything, according to the Mail.
Weirsky is slated to have a press conference on Thursday.
$1.5 Billion Mega Millions Jackpot Finally Claimed
Weirsky isn't the only person this week to have home tens of millions of dollars via the lottery.
Months after winning the second-largest lottery drawing in U.S. history, an anonymous South Carolina resident has come forward to claim the prize.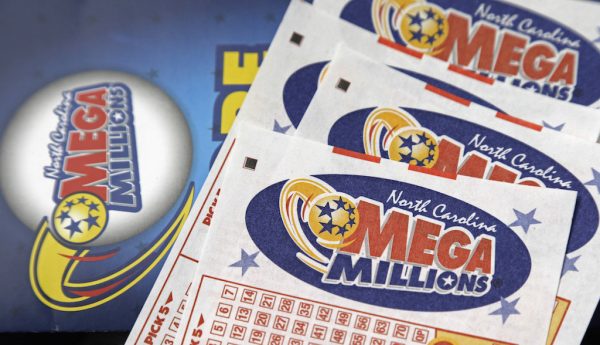 In October, it was announced that the $1.5 billion jackpot was won by a single unknown person, reported The Associated Press.
"We are delighted that the winner is a South Carolinian and has come forward to claim this remarkable prize," said Hogan Brown, who is the commission's executive director, reported AP.
He added, "We respect the winner's decision to remain anonymous, and we will honor the winner's wishes."
According to Reuters, the winning Quick Pick Mega Millions ticket was sold at a KC Mart in Simpsonville, South Carolina.
Officials added that the winner had allowed a person to jump out ahead of them in line before they purchased the jackpot ticket.
"A simple act of kindness led to an amazing outcome," the commission wrote in a statement.
The odds of winning the Mega Millions jackpot were 1 in 303 million.