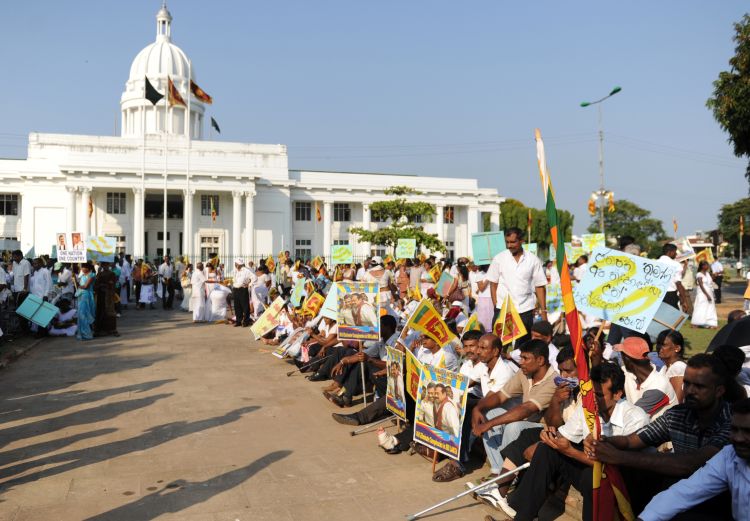 Sri Lanka should investigate alleged abuses committed during the final phase of the war against Tamil rebels, said a resolution by the United Nations Human Rights Council on Thursday.
The council adopted the resolution despite objection from the Sri Lankan government, which had argued that it was interfering in the country's sovereignty.
The Sri Lankan special envoy on Human Rights, Mahinda Samarasinghe, said the resolution is "misconceived, unwarranted, and ill-timed," according to India-based IBN television.
The Sri Lankan government fought in a 27-yearlong, bloody civil war with the Liberation Tigers of Tamil Eelam, or Tamil Tigers that have been classified as a terrorist organization by dozens of countries. Thousands of people were killed during the final phase of the war in 2009.
The U.S. State Department said the resolution ensures that Sri Lanka will "continue on the path toward reconciliation," according to a statement.
On the human rights panel, which has 47 members, 24 countries voted in favor of the U.S.-sponsored resolution. China and Russia were among the countries that voted against it.
India, which voted in favor of the resolution, explained its decision in a note: "A democratic country like Sri Lanka has to be provided time and space to achieve the objectives of reconciliation and peace," according to the Times of India.