The United Nations Security Council gathered on Jan. 31 at the request of the United States to discuss Russia's military buildup near its border with Ukraine.
U.S. Ambassador Linda Thomas-Greenfield, following opening remarks by Russian diplomat Vasily Nebenzya, said the United States called for the meeting to protect peace and security, saying the negotiations are not about the United States and Russia, but about the peace and security of member-states.
"Imagine how uncomfortable you would be if you had 100,000 troops sitting at your border," said Thomas-Greenfield.
Nebenzya, in opening remarks, pointed to Ukraine's President Volodymyr Zelensky's appeal for calm last week in dismissing claims about Russian aggression, saying they are "a myth."
"They do not see, in this activity, that we are a threat," the Russian envoy said about comments by Zelensky and Ukraine Defense Minister Oleksii Reznikov that state "there are no grounds to believe" that Moscow is preparing an invasion very soon, although adding that "risky scenarios" are "possible and probable in the future."
Thomas-Greenfield dismissed Nebenzia's claim that says Washington is trying "to whip up hysterics" and use "megaphone diplomacy" by calling the first open Security Council meeting on the Ukraine–Russia situation.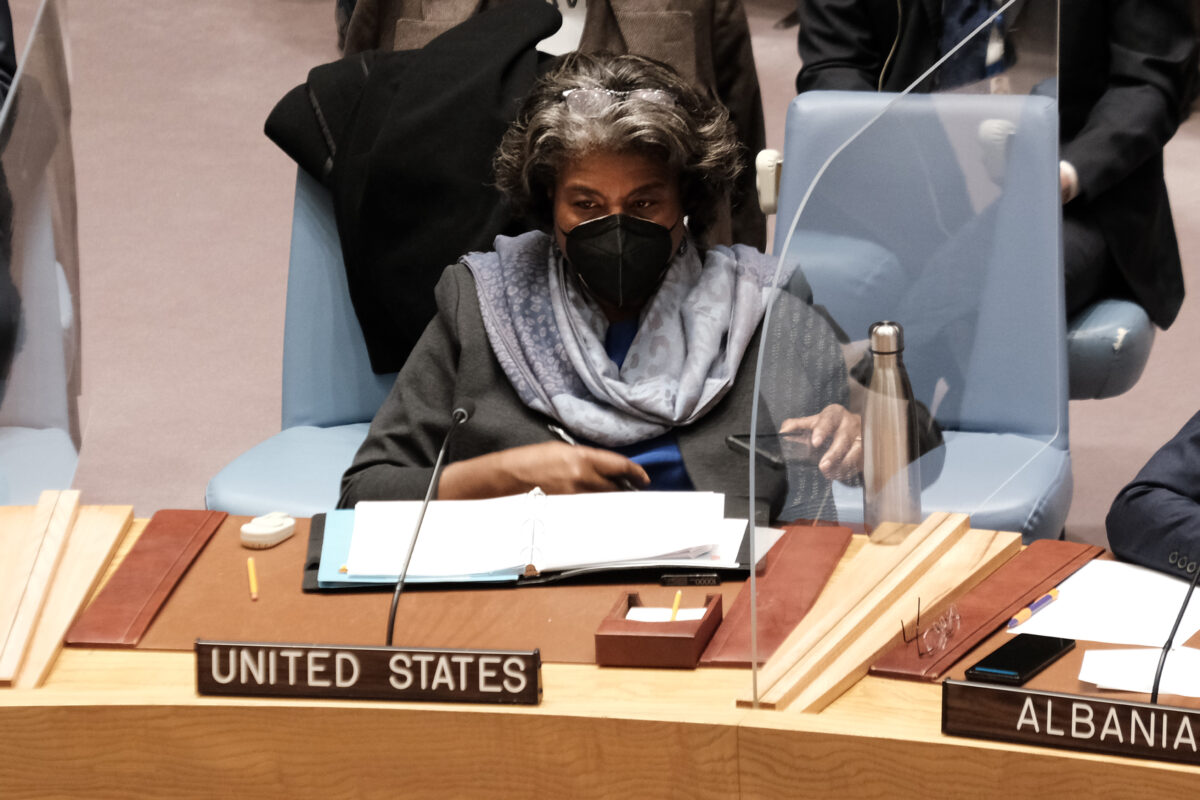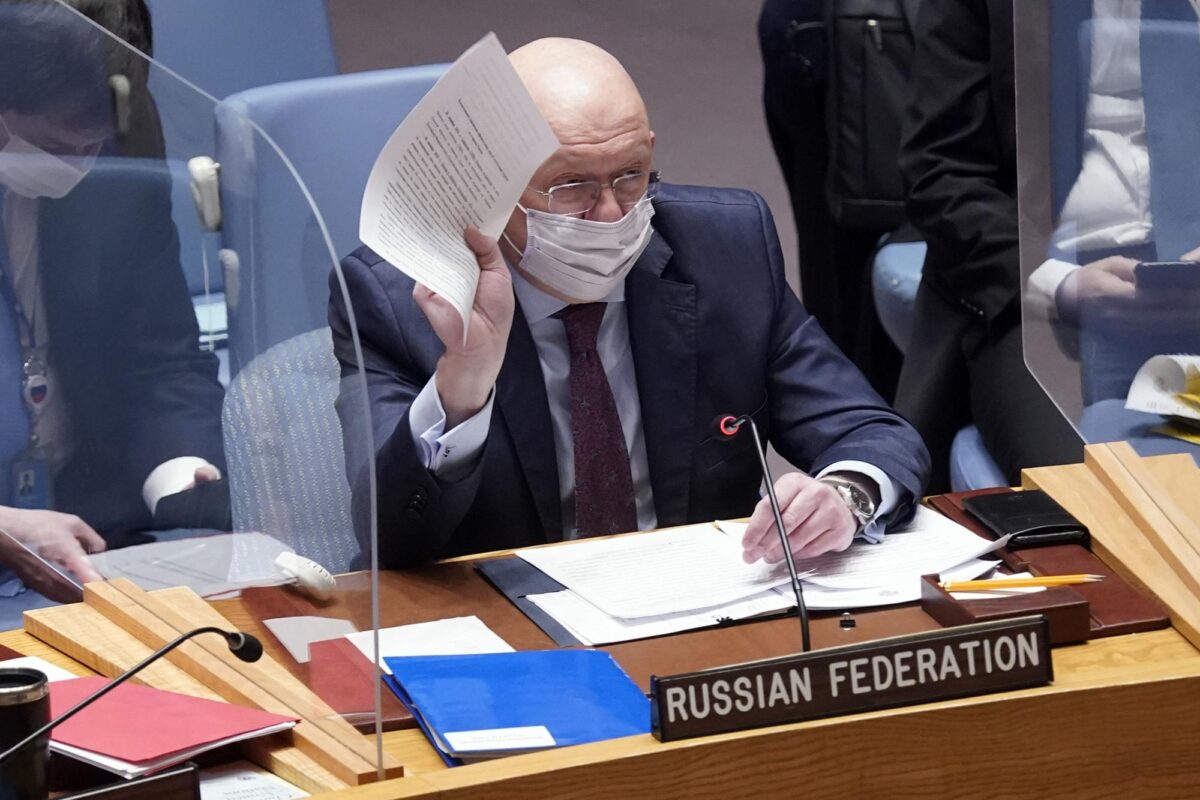 While Moscow signaled that it would try to block the Security Council meeting if it won the support of nine from the 15-member body, the United States won a vote to continue the Ukraine meeting, with 10 votes in favor and two against. Russia is one of five permanent veto-wielding powers on the council along with the United States, France, the United Kingdom, and China.
Following the vote, U.N. Undersecretary-General for Political Affairs Rosemary DiCarlo went ahead with an open briefing, which was followed by speeches from the 15 council members. Any formal action by the UNSC is extremely unlikely, given that Russia is able to veto.
Only China and Russia voted against the public meeting, with China's U.N. ambassador, Chen Xu, saying Beijing requests the council needs "quiet diplomacy" and not "microphone diplomacy."
President Joe Biden said in a White House statement on Jan. 31 that the meeting was "a critical step in rallying the world to speak out in one voice: rejecting the use of force, calling for military de-escalation, supporting diplomacy as the best path forward, and demanding accountability from every member state to refrain from military aggression against its neighbors."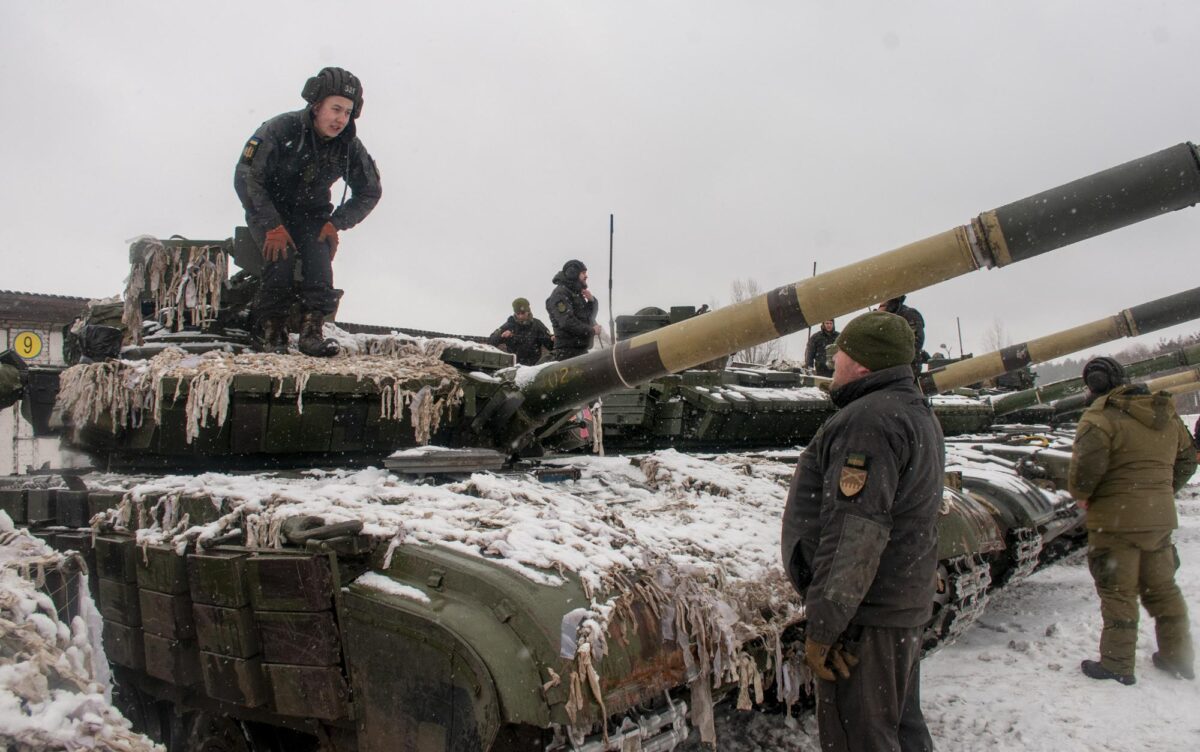 More high-level diplomacy is expected this week, although talks between the United States and Russia have so far failed to ease tensions. Russia has amassed an estimated 100,000 troops near its border with its southern neighbor, with Western powers asserting that Russia plans to invade.
Russia has repeatedly denied it intends to attack but demanded that NATO promise never to allow Ukraine to join the alliance, halt the deployment of NATO weapons near Russia's borders, and roll back its forces from Eastern Europe. NATO and the United States have rejected those demands.
Kremlin spokesman Dmitry Peskov said on Jan. 31 that "hysteria promoted by Washington triggers hysteria in Ukraine, where people are almost starting to pack their bags for the front line."
The crucial meeting comes one day after the United States said on Jan. 30 it would impose sanctions and economic consequences on Russia if President Vladimir Putin invades Ukraine.
"I think we've been very clear with Mr. Putin about the economic consequences that could come his way and the way of the Russian people should he … invade inside Ukraine," Pentagon spokesperson John Kirby told Fox News.
The Associated Press contributed to this report.
From NTD News