A new report from the U.N. Environment Programme (UNEP) predicts that climate change will raise the global likelihood of catastrophic wildfires—defined as one-in-100-year wildfires—by a factor of 1.31 to 1.57.
"The most recent Intergovernmental Panel on Climate Change (IPCC) report indicates that weather conducive to wildfires ('fire weather'—hot, dry, and windy) is becoming more frequent in some regions and will continue to increase with higher levels of global warming," the report states, referring to the IPCC's AR6 report.
"Countries must meet and exceed their commitments under the Paris Agreement to reduce global warming and the prevalence and [behavior] of wildfires globally. This will, in turn, reduce the social, economic, and ecological impact of wildfires."
The lead author of the report, Andrew Sullivan of Australia's Commonwealth Scientific and Industrial Research Organisation, told reporters the estimated increase was global and couldn't be used to estimate regional vulnerabilities.
"Even under the lowest emissions scenario, we're still likely to see a significant increase in frequency of wildfires," he said.
The report's list of recommendations begins by urging readers to "[recognize] and respond to the impact of climate change on the prevalence and [behavior] of wildfires."
Recommendations also include studying the "gender dimension of wildfires," referring to how male and female firefighters respond differently. In addition, the report asks governments to consider budgeting more fire preparedness, recovery, response, prevention, and planning.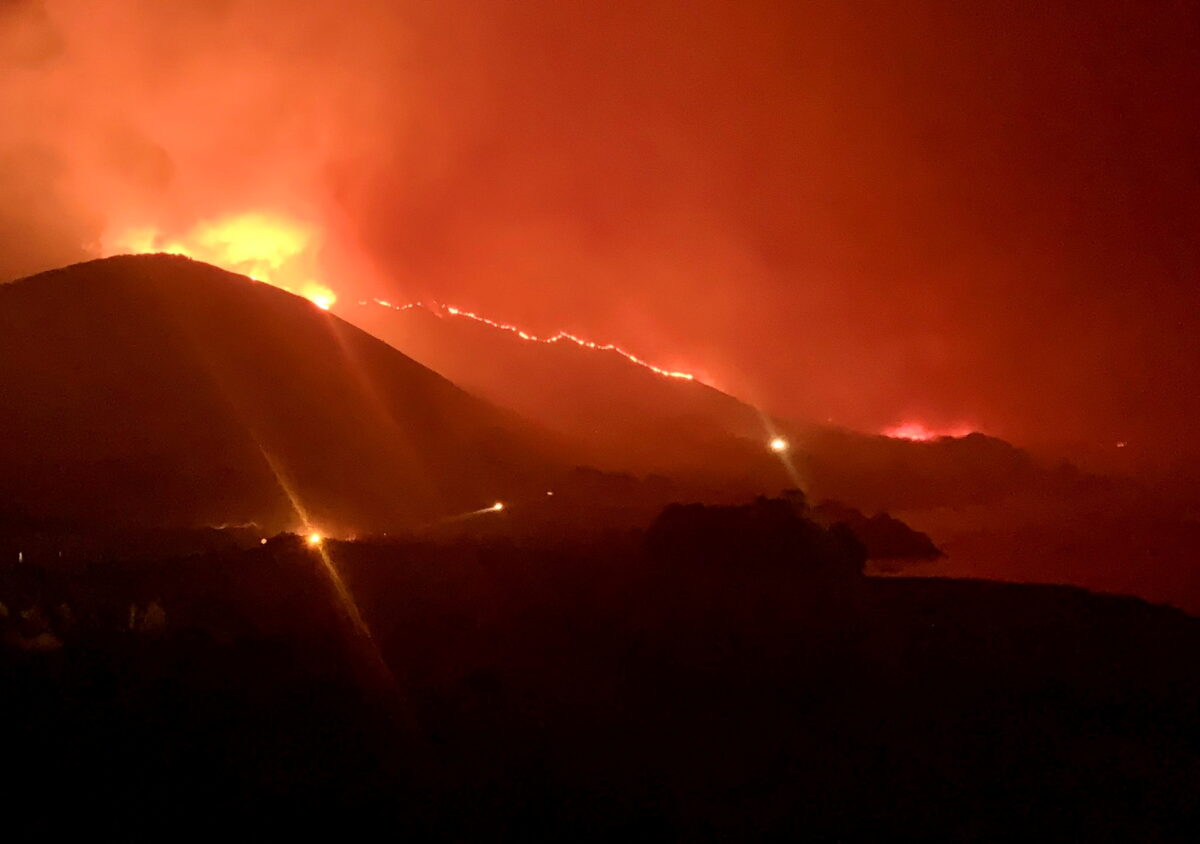 Peter Moore, a co-author of the report and researcher with the U.N. Food and Agriculture Organization, told reporters that less funding for recovery means "we're not building back better."
While the UNEP's report stresses the risks of man-made climate change for extremely large fires, some data suggest that the link between human activities and wildfires is heavily determined by things other than greenhouse gas emissions.
For example, a paper in the journal Science found that the total global land area burned has fallen roughly 25 percent between 1999 and 2015.
"Researchers attribute this decline to human activities, specifically the expansion and intensification of agriculture. … Whatever influence a changing climate might have had on wildfires globally in recent decades, human factors unrelated to climate were dominant," physicist Steve Koonin said in a discussion of this finding in his 2021 book "Unsettled."
Discussing the origins of recent major fires on the U.S. West Coast, Koonin wrote that forest management, as well as human-caused ignition, could play "an important, if not dominant, role."
In keeping with the Science paper, a 2016 article from Stefan Doerr and Cristina Santin found that contrary to what some may believe, fires aren't more widespread globally than they were in the past: "We have shown here that the widely held perception of increasing fire and fire impacts at the global and some regional scales is not well supported by the realities that the available data show."
Doerr, a professor of geography at Swansea University and lead author of the 2016 paper, told The Epoch Times that the total area burned in fires is still decreasing, chiefly because of a fall in grassland fires, but he offered a caveat: "Where fires are especially impactful and sometimes catastrophic (such as some forests), fires are on the rise. These are the ones we need to worry about from a human, climate, and ecological impact perspective."
He described the UNEP report's main findings, especially on catastrophic wildfires, as "robust."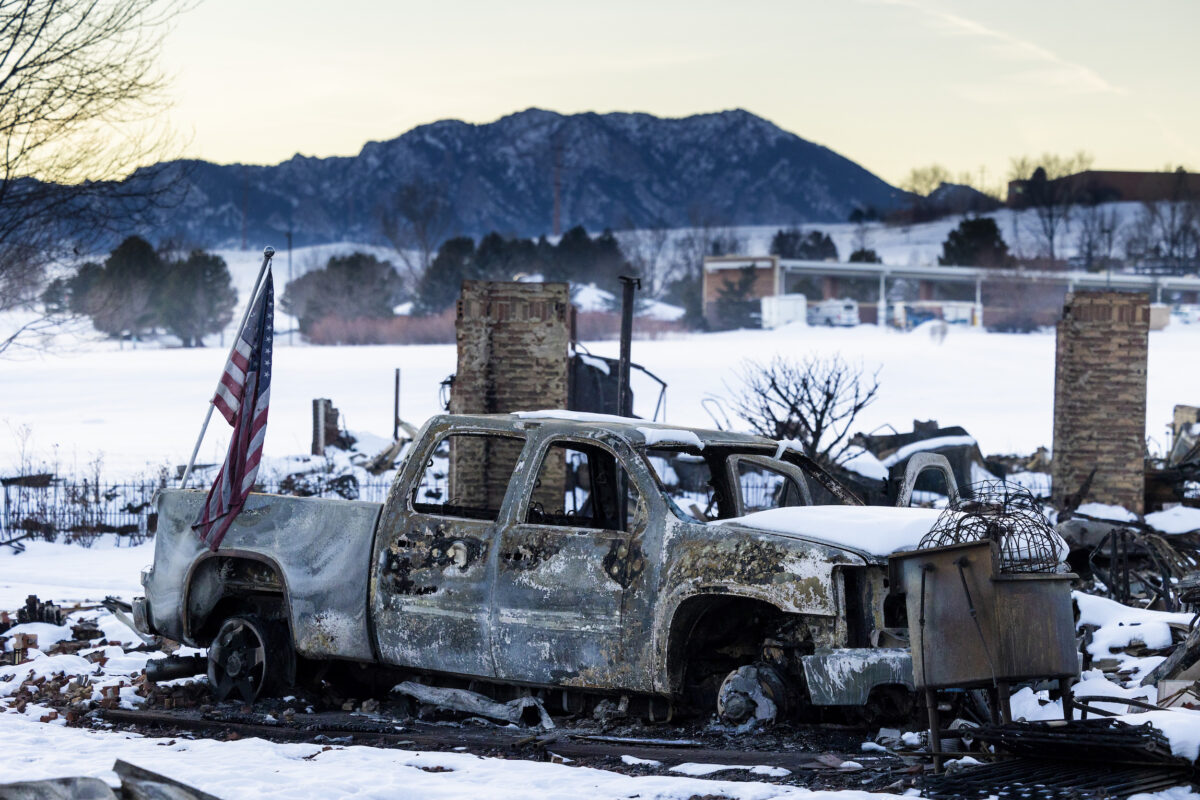 Koonin's emphasis on land management is in line with comments from Sullivan, the lead author of the UNEP report. Asked about the strength of the link between climate change and fire, Sullivan said the three factors that most influence the spread of fire are weather, fuels, and topography.
"Topography you can't do anything about. Weather, generally, you can't do anything about. As I mentioned with climate change, the frequency of bad fire weather is getting worse. The one aspect of that triangle that you can do something about is managing fuels," he said.
Ross McKitrick, a professor of economics at the University of Guelph, told The Epoch Times that the report's policy-oriented paragraph on climate, which directs countries to "meet and exceed their commitments under the Paris Agreement," comes across as jarring in the context of a scientific U.N. report of this kind.
"If they are going to make recommendations, the policies that have large, immediate effects on wildfire rates and severity are things like forest management, agricultural slash disposal, and wildfire suppression," he said.
Cliff Mass, a professor of atmospheric sciences at the University of Washington, has blogged about the poor quality of evidence linking fires along California's coastline to global warming.

He told The Epoch Times that all scientists accept that the area burned by wildfires, both globally and in the United States, has greatly declined over the past several decades and centuries, albeit with a brief uptick in the United States over the past decade.
"During the past 100 years, human effects are much more important than climate," he said. "The fact that it's coming back now is really a result of mismanaged forests, which burn catastrophically, and to a large number of human beings moving into forest areas, and to human ignition."
Mass pointed out that climate models of the sort used in the UNEP's report will almost by necessity predict an increase in fires. Plugging in increases in atmospheric carbon dioxide will lead the models to predict warming; the models build in assumptions about the drying effect of warming, which, in turn, leads them to predict more or worse fires.
"They don't really consider what's happening on the ground," he said. Over the past century, he said, fire suppression has "created these crazy forests that are completely unnatural."
"By blaming the fires on global warming, it has allowed certain politicians not to deal with the problem."