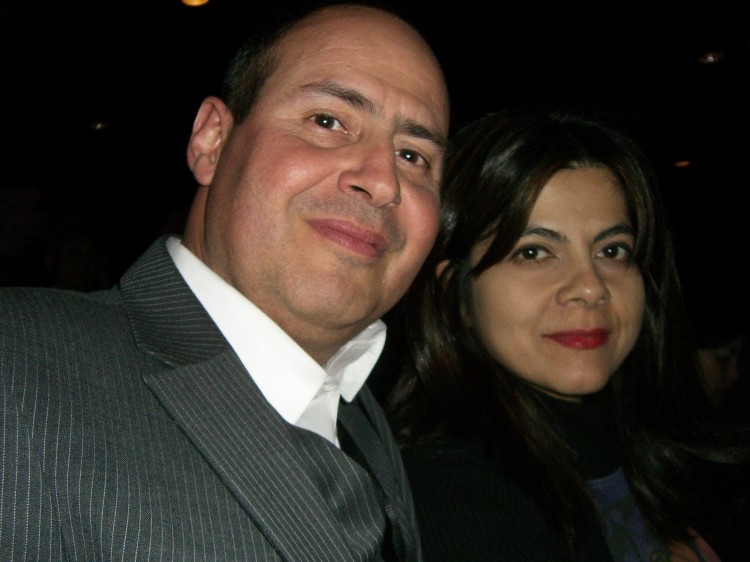 NEW YORK—Shen Yun Performing Arts graced the stage at Lincoln Center's David H. Koch Theater on Thursday April 19, bringing one of the most ancient cultures to life.
"Excellent show," said Rafael Espinoza, a diplomat to the United Nations who attended the performance with his wife. "Really nice, we really like it. We're really sorry because we didn't bring our kid. She practices ballet and she would love it."
Shen Yun is based in New York and tours the world reviving the 5,000-year-old, divinely inspired Chinese culture after it was nearly destroyed by more than 60 years of communist rule, according to the company. Shen Yun performed in more than 100 cities and theaters last year, including Washington D.C.'s Kennedy Center and The London Coliseum.
Mr. Espinoza and his wife found it interesting to learn about a new culture.
Classical Chinese dance, an ancient system that is one of the most comprehensive in the world, is at the heart of a Shen Yun performance. The dancers, adorned with handmade, colorful regalia, are accompanied by digital backdrops and an unique orchestra the melds both Western and Chinese instruments.
The dance Lotus Leaves was memorable for Mr. Espinoza, with the vibrant colors catching his attention. In the dance, according to Shen Yun's program, delicate yet playful lotus maidens dance atop waters with unique full-circle fans swaying like lily pads in the wind, evoking scenes of a flowering lotus garden in the summertime.
Mr. Espinoza was amazed by the opening scene, An Era Begins, and the way the backdrop becomes interactive with the dancers and the characters appear on the screen and seamlessly move onto the stage.
This year's program features a "good versus evil" theme found in portrayals of ancient Chinese legends as well as in dances depicting present-day events. Mr. Espinoza related to the theme and said, "Prevail the good. Defeat the evil."
"Freedom, about life with faith, the good way," he said. "The life, the feel. We love the feel."
Reporting by Tracey Zhu and Zachary Stieber.
Shen Yun Performing Arts, based in New York, tours the world on a mission to revive traditional Chinese culture. Shen Yun Performing Arts Touring Company will perform at the David H. Koch Theater at Lincoln Center through April 22.
For more information, visit ShenYunPerformingArts.org.