The Ebola outbreak in the Democratic Republic of Congo is a "public health emergency of international concern," said the U.N. World Health Organization on July 17.
"It is time for the world to take notice and redouble our efforts. We need to work together in solidarity with the DRC to end this outbreak and build a better health system," WHO Director-General Dr. Tedros Adhanom Ghebreyesus said in a statement. "Extraordinary work has been done for almost a year under the most difficult circumstances. We all owe it to these responders—coming from not just WHO but also government, partners, and communities—to shoulder more of the burden."
According to the BBC, more than 1,600 people have been killed in the country.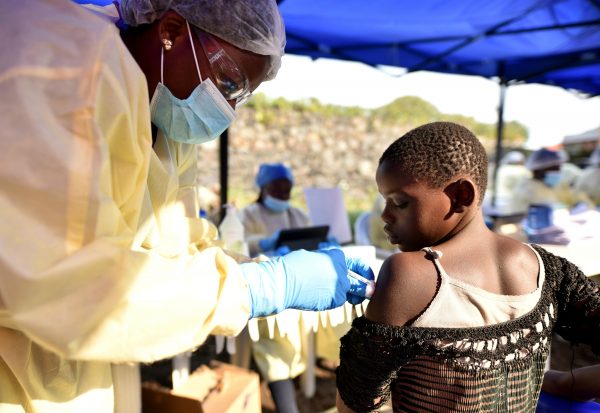 The first Ebola case was discovered recently in the city of Goma, which has more than 1 million people.
The WHO, meanwhile, describes a public health emergency of international concern as "an extraordinary event" that also includes a "public health risk to other States through the international spread of disease" and "to potentially require a coordinated international response."
"It is a measure that recognizes the possible increased national and regional risks and the need for intensified and coordinated action to manage them," WHO also said, reported Al Jazeera.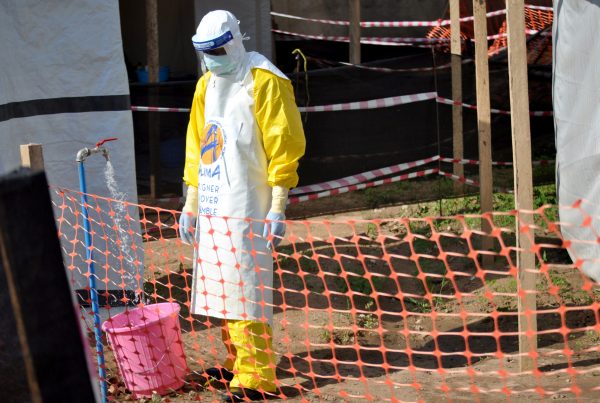 The agency added in its statement that no country should close its borders or place restrictions on travel or trade due to the virus.
"This emergency in Congo has been going on for almost a year and is a very, very serious emergency and has been treated as our highest level of emergency since the beginning—but the difference that's going on with this committee is, do we need to tell the rest of the world to start taking measures? And if so, what measures are we going to tell them to do?" Dr. Margaret Harris, WHO's communication head on the Congo's Ebola outbreak, reported CNN.
"They make their decision as a consensus," she said. "They will also lay down what under that public health emergency of international concern other countries need to do. So they will have recommendations for the affected country—that's Congo. They will have recommendations for the neighboring countries, those most at risk. They will also have recommendations for the rest of the world."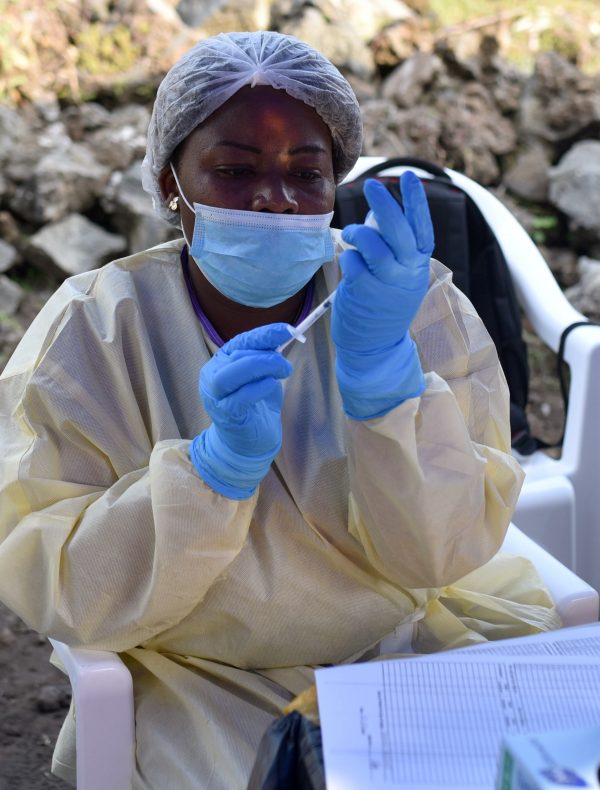 There have been cases reported in Uganda, but the outbreak is confined to North Kivu and Ituri provinces in Congo, Al Jazeera noted. They border Rwanda, Uganda, and South Sudan.
Some 160,000 people have been vaccinated by health workers in the area amid the outbreak, the report noted.
The U.S. Centers for Disease Control and Prevention says that Ebola symptoms may appear "anywhere from 2 to 21 days after contact with the virus, with an average of 8 to 10 days," but "common illnesses can have these same symptoms, including influenza (flu) or malaria."
They include fever, nausea, muscle pain, weakness, vomiting, diarrhea, stomach pain, and "unexplained bleeding."
It's highly contagious and often deadly. According to WebMD, it can kill up to 90 percent of the people who are affected.