International Atomic Energy Agency (IAEA) Director General Rafael Grossi said Monday that an abandoned multinational nuclear deal with Iran needs urgent restoration, as Tehran continues to enrich uranium to a dangerously high level.
"It is clear that we don't have many months ahead of us. We have weeks," Grossi said in an interview with Reuters, a week after the IAEA announced in a statement that Iran has resumed a program to enrich uranium up to 20 percent at one of its underground nuclear facility. Uranium enriched to up to 20 percent can be used to fuel nuclear reactors, and makes Iran a step closer to obtaining the 90 percent needed for a nuclear weapon.
Tehran has also vowed to expel IAEA inspectors from the country unless the U.S.-led international sanction against the regime is lifted before Feb. 21, citing a law passed in November that obliges the government to halt inspections of its nuclear sites.
"I must take it seriously because it's the law," Grossi told Reuters, adding that he believed the Tehran intends to enforce it.
The IAEA's call for a nuclear deal comes as Iran's Islamic Revolutionary Guards intercepted and captured a South Korean-flagged oil tanker, and detained its 20-member crew, alleging that the vessel has been polluting the Gulf waters. Tehran also denied that the seizure has anything to do with the fact that South Korea, in accordance with sanctions reimposed by the United States in 2018 after withdrawing from the Obama-era nuclear agreement, refuses to release $7 billion from Iran's oil exports in two Korean banks.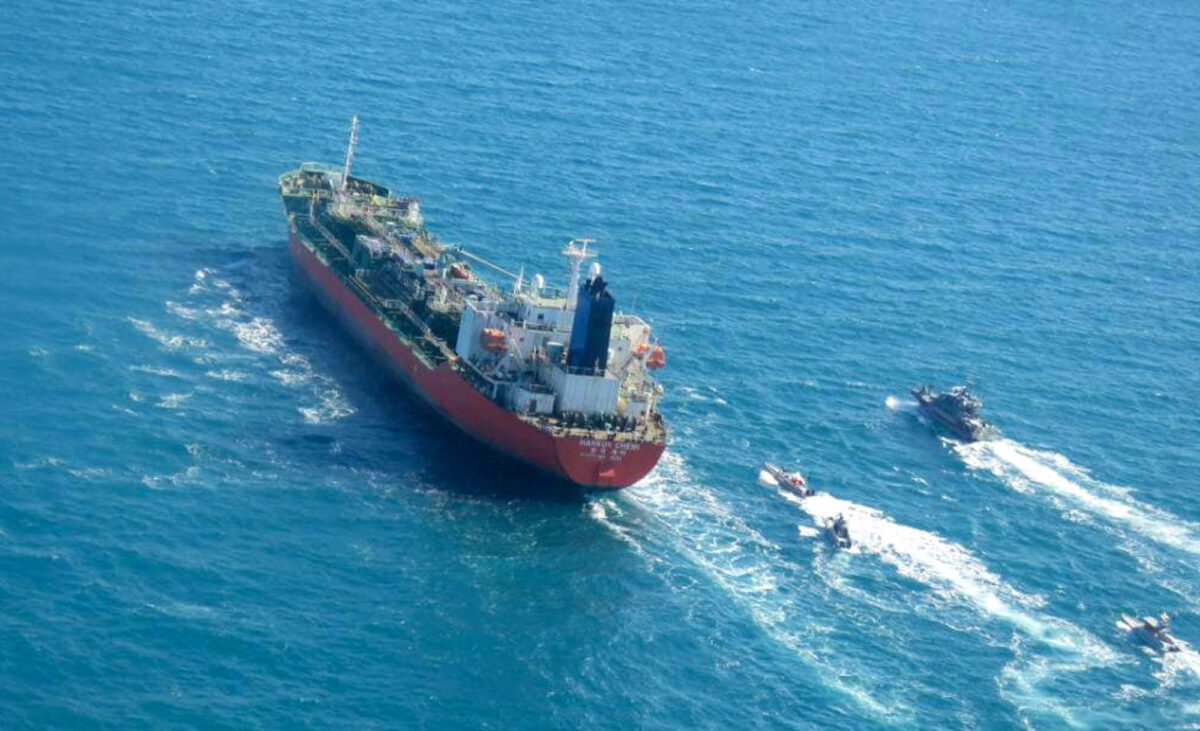 Iran, whose economy is falling deeper into recession due to sanctions on its oil sales, has been putting hope in a leadership change in the United States. Shortly after major media outlets projected Former Vice President Joe Biden as the winner of the White House race, Iranian President Hassan Rouhani called on Biden to "explicitly condemn" President Donald Trump's Iran policy, as well as "compensate for wrong policies pursued over the past four years."
A reelected Trump administration, according to State Secretary Mike Pompeo, would continue the "maximum pressure campaign" on Tehran until it reaches a "comprehensive agreement" with the United States to "rein in its proliferation threats and stops spreading chaos, violence, and bloodshed."
Biden, by contrast, has expressed a willingness to rejoin the 2015 nuclear deal if elected president. In September 2020, He wrote in an essay for CNN that "if Iran returns to strict compliance with the nuclear deal, the United States would rejoin the agreement as a starting point for follow-on negotiations."