LONDON—British Prime Minister Theresa May has made it clear: the U.K. will make a clean break from the European Union and leave its single market of some 500 million people.
In her most direct remarks since the June 23 vote, May said Tuesday that Britain must regain control of its laws and borders, even as she called on the bloc to negotiate a free-trade agreement that will benefit both sides.
"We do not seek membership of the single market," she said in a highly anticipated speech. "Instead, we seek the greatest possible access to it through a new, comprehensive, bold and ambitious Free Trade Agreement."
May also made the EU an offer—she hopes—that it can't refuse: arguing that a "cliff-edge for business or a threat to stability" is good for neither Europe nor Britain.
"I know there are some voices calling for a punitive deal that punishes Britain and discourages other countries from taking the same path," she said. "That would be an act of calamitous self-harm for the countries of Europe. And it would not be the act of a friend."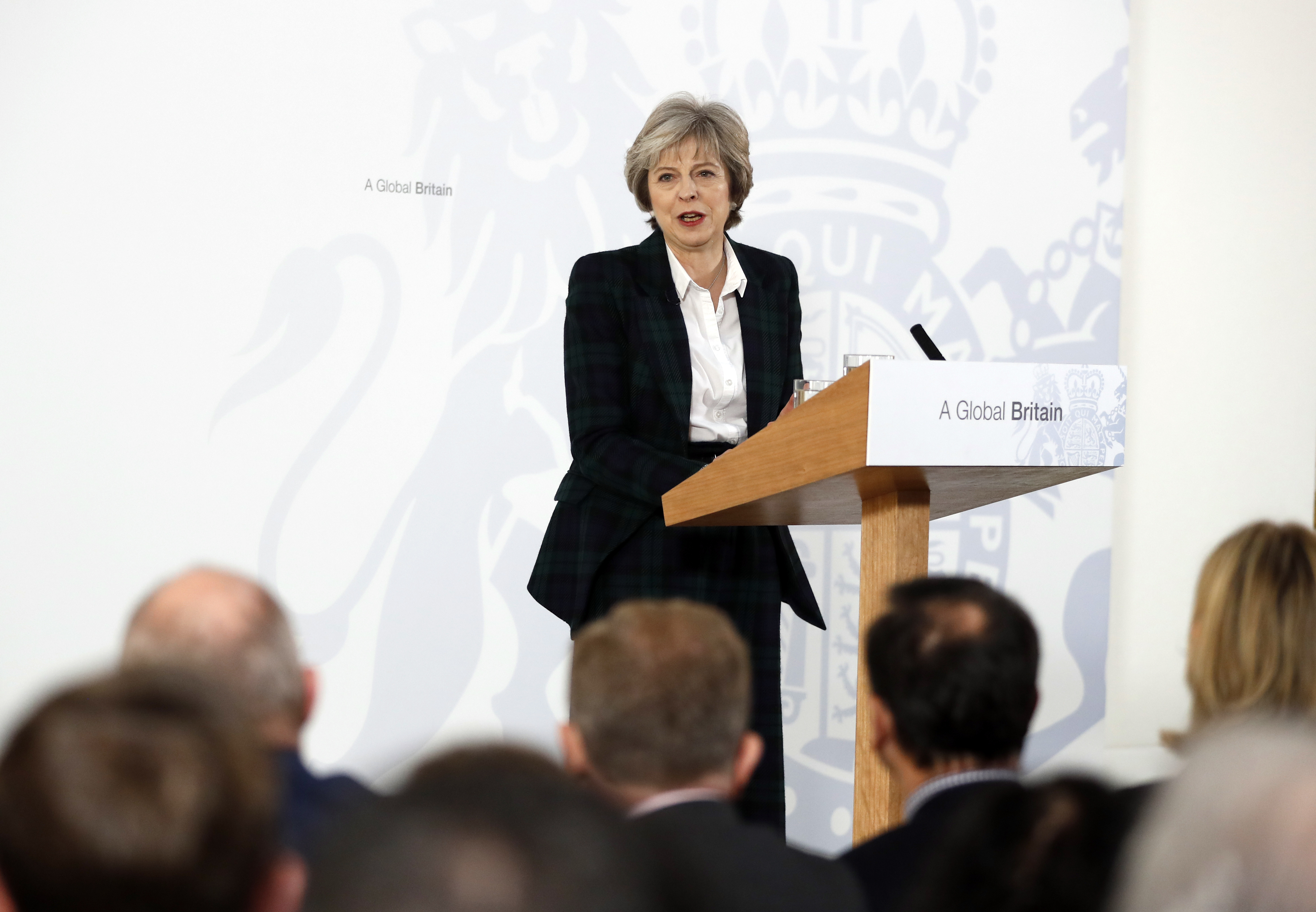 May also acknowledged for the first time that Britain's Parliament will be able to vote on the final divorce deal reached between the U.K. and European Union. However, she did not address what would happen should there be a vote against the agreement.
The British pound rallied as May focused on keeping Britain open to global trade. The currency was recovering from steep losses earlier in the week, trading 2.2 percent higher at $1.2309. On Monday, it was as low as $1.20, a near 31-year low.
The plunge in the pound has started to hit the consumer. Inflation in Britain has soared to its highest level in 2 ½ years, hitting 1.6 percent in December, from 1.2 percent in November.
May rejected both the "hard Brexit" label and its opposite, a compromise "soft Brexit"—but wants a new relationship in the interests of both Britain and the EU.
"We want to buy your goods, sell you ours, trade with you as freely as possible, and work with one another to make sure we are all safer, more secure and more prosperous through continued friendship," she said.
In a bid to alleviate fears that Brexit will mean a more insular Britain, May said she wants the country to be "stronger, fairer, more united and more outward-looking than ever before."
In an attempt to symbolize the U.K.'s outward-facing aspirations, May spoke before an audience of British civil servants and international diplomats at London's Lancaster House, a Georgian mansion that has hosted international summits.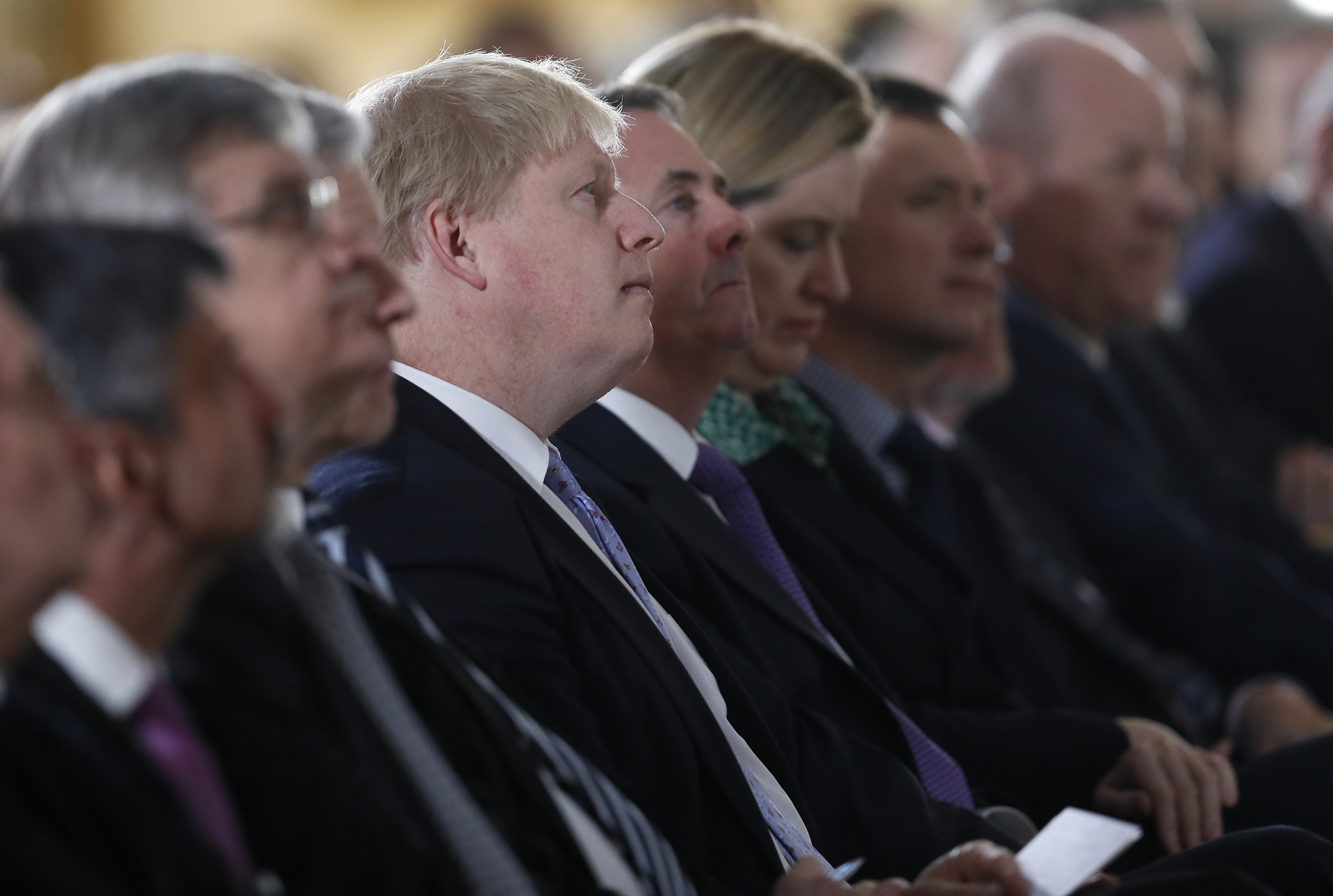 Britain is quitting the EU's single market in goods and services in order to gain control over immigration—a key issue for many voters who backed Brexit. EU leaders say Britain can't stay in the single market without allowing free movement of people from the bloc.
Losing single-market access alarms many in Britain's huge financial services sector, which relies on an ability to do business seamlessly across the 28-nation bloc. It also worries the many foreign firms that use London not only as a financial hub but as an entry point into the EU.
May said she would invoke Article 50 of the EU's key treaty by March 31, to formally begin a two-year process of negotiating Britain's departure. But she has until now refused to reveal details about the government's goals or negotiating strategy, arguing that to do so would weaken Britain's hand.
May also used her speech to appeal for reconciliation between the 48 percent of British voters who wanted to stay in the EU and the pro-Brexit 52 percent. But the gap between "remainers" and "leavers" appears as wide as ever.