The UK's Conservative Party leadership race can be narrowed down to two final candidates by July 20, with a new prime minister chosen no later than the beginning of October, the treasurer of the 1922 backbenchers' committee said on Saturday.
Sir Geoffrey Clifton-Brown said that he's "confident" the aim can be achieved and that the committee will look at ways to speed up the process.
The leadership contest was triggered on Thursday as Prime Minister Boris Johnson was forced to resign over his mishandling of the Chris Pincher scandal.
By Saturday afternoon, four Conservative MPs have thrown their hats in the ring, with more expected to join. Speaking to Times Radio on Saturday, Clifton-Brown said the committee had been "anticipating at least a dozen candidates" in total.
The 1922 committee—composed of all Conservative lawmakers who do not have a government role—is responsible for the first part of the selection process, namely whittling down the number of candidates to two.
After that, the Board of the Conservative Party will organise hustings around the UK before inviting Conservative Party members to choose a winner.
The 1922 committee is expected to announce on Monday a timetable for the parliamentary part of the process.
Clifton-Brown confirmed that the committee would "certainly … want to consider" raising the number of signatures required for someone to get a valid nomination, adding that changing the "actual threshold in each round that you have to obtain in order to progress to the next round" is also an option.
"Clearly, what we would want to do, and I think even the candidates would admit this, is to eliminate some of those that are clearly not going to get enough support to get in the last two at a relatively early stage," Clifton-Brown said.
"I think that we will be able to frame a process to actually come up with two names by the time Parliament goes down on July 20. I am confident we could do that," he added.
MPs are due to start summer recess on July 21 and won't be back in Parliament until Sept. 5.
Asked if the husting process will be sacrificed for the sake of a speedy transition, Clifton-Brown said he doesn't see any reason why the hustings, which will give grassroots party members an opportunity to see the candidates and ask questions, can be done "a little bit quicker," but the decision is "entirely a matter up to" the party's board.
Clifton-Brown also said that he believes even with the hustings, "we should have an answer about the time of the party conference in October and maybe before that."
The Conservative Party conference is scheduled to be held between Oct. 2 and Oct. 5 this year.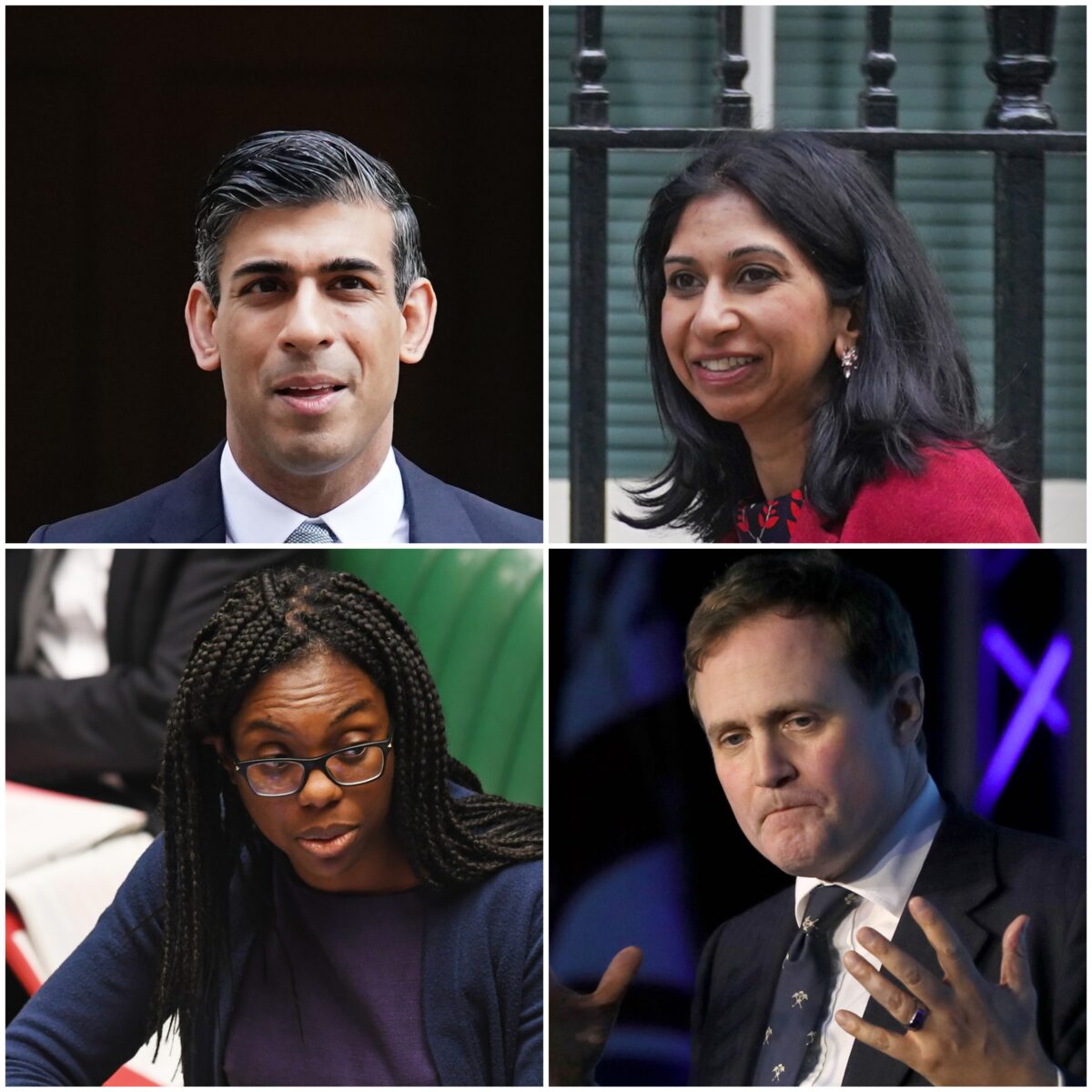 Former chancellor Rishi Sunak, Attorney General Suella Braverman, former equalities minister Kemi Badenoch, and Foreign Affairs Committee chair Tom Tugendhat have launched their bids to become the new prime minister.
Foreign Secretary Liz Truss is widely expected to stand, while other potential front-runners include trade minister Penny Mordaunt, Chancellor Nadhim Zahawi, and former health secretaries Sajid Javid and Jeremy Hunt.
Defence Secretary Ben Wallace, who topped a list of favourite potential candidates in a recent poll, confirmed on Twitter on Saturday that he will not run, saying his focus is on his current and "keeping this great country safe."
Former minister Steve Baker has thrown his support behind Braverman's bid, despite previously saying he was seriously considering putting himself forward for the top job.
Those publicly backing Sunak include House of Commons Leader Mark Spencer, former Tory Party co-chairman Oliver Dowden, former chief whip Mark Harper, ex-ministers Liam Fox and Andrew Murrison, and MPs Sir Bob Neill, Paul Maynard, and Louie French.
Other potential contenders have also received endorsements from Tory ranks, despite not yet launching a bid of their own.
PA Media contributed to this report.