WARSAW, Poland—Ukraine's neighbors in Eastern Europe have ramped up their support for the beleaguered nation in the face of the Kremlin onslaught—closing their airspace to Russian overflights, providing refuge to people fleeing the war, and shipping ammunition.
Poland on Friday delivered to Ukraine the first publicly acknowledged military aid since the invasion began, according to the country's Minister of Defense Mariusz Blaszczak.
"A convoy of ammunition we are donating to Ukraine has already reached our neighbors. We stand by the Ukrainians, and show solidarity against Russian aggression," he said in a tweet.
Konwój z amunicją, którą przekazujemy Ukrainie dotarł już do naszych sąsiadów. Wspieramy Ukraińców, jesteśmy solidarni i stanowczo sprzeciwiamy się rosyjskiej agresji. pic.twitter.com/Wx5zoXBnBe

— Mariusz Błaszczak (@mblaszczak) February 25, 2022
Blaszczak didn't provide details on the quantity or type of ammunition, but it's clearly a commodity in dwindling supply in Ukraine, whose forces have mounted staunch resistance and slowed the advance of the Russian war machine.
In what some analysts have called his "Spartacus" moment, Ukrainian President Volodymyr Zelensky turned down an offer from the United States of evacuation from the capital city Kyiv, instead asking for more ammo.
"The fight is here: I need ammunition, not a ride," Zelensky told the United States, according to Ukraine's embassy in Britain.
Zelensky said in a video posted online on Saturday morning that he remains in Kyiv and has no plans to surrender.
"I am here. We are not putting down arms. We will be defending our country, because our weapon is truth, and our truth is that this is our land, our country, our children, and we will defend all of this," he said.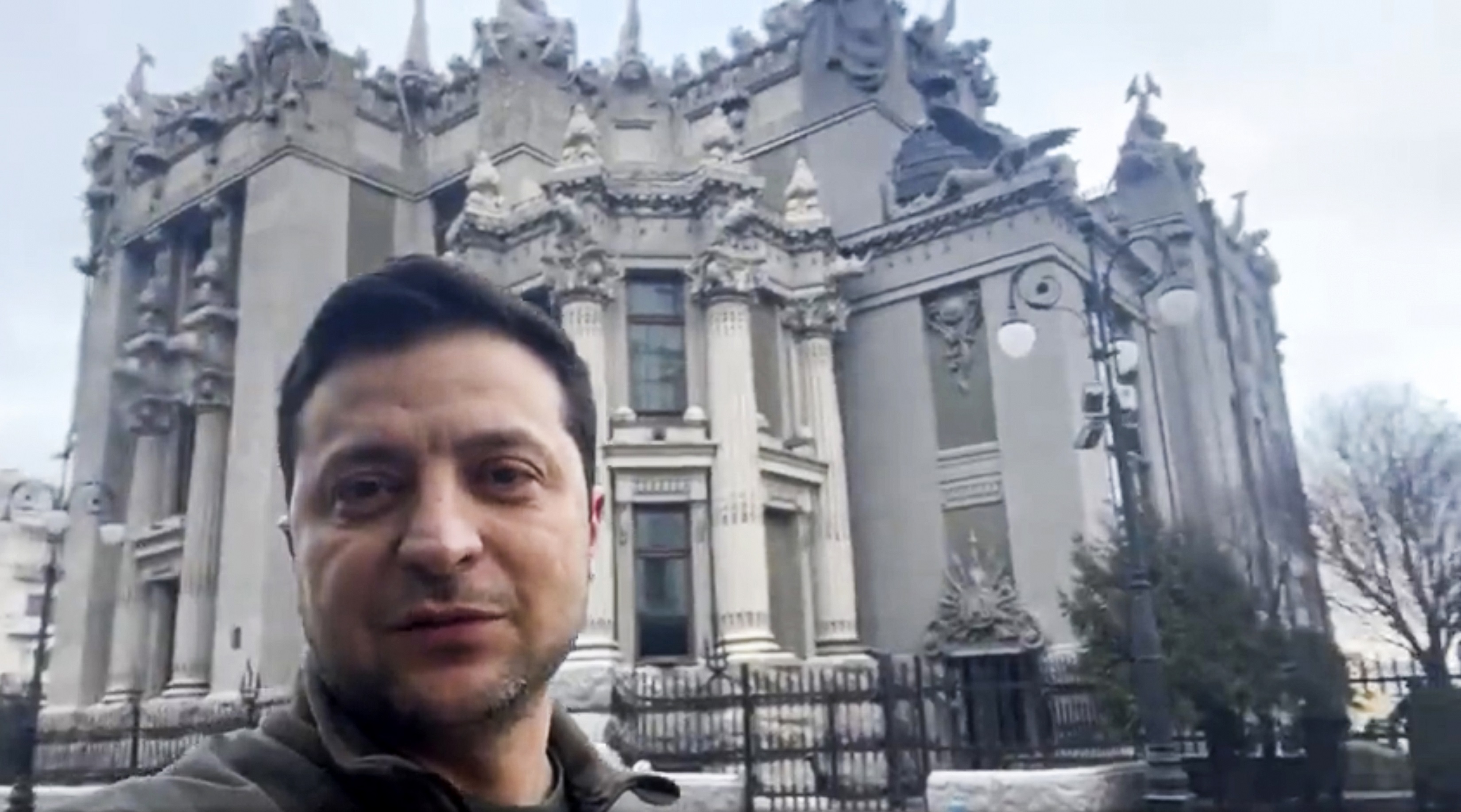 Poland, long a staunch ally to Ukraine, is preparing for an influx of refugees fleeing the violence, setting up nine reception centers along the border.
Between the outbreak of hostilities and Saturday, around 115,000 people have come across the border into Poland, Interior Ministry deputy chief Pawel Szefernaker told a press briefing held in the border village of Dorohusk, eastern Poland.
Around 75,000 of them are refugees fleeing the conflict zone, according to Filippo Grandi, the UN's high commissioner for refugees.
"More than 150,000 Ukrainian refugees have now crossed into neighbouring countries, half of them to Poland, and many to Hungary, Moldova, Romania and beyond," Grandi wrote in a tweet.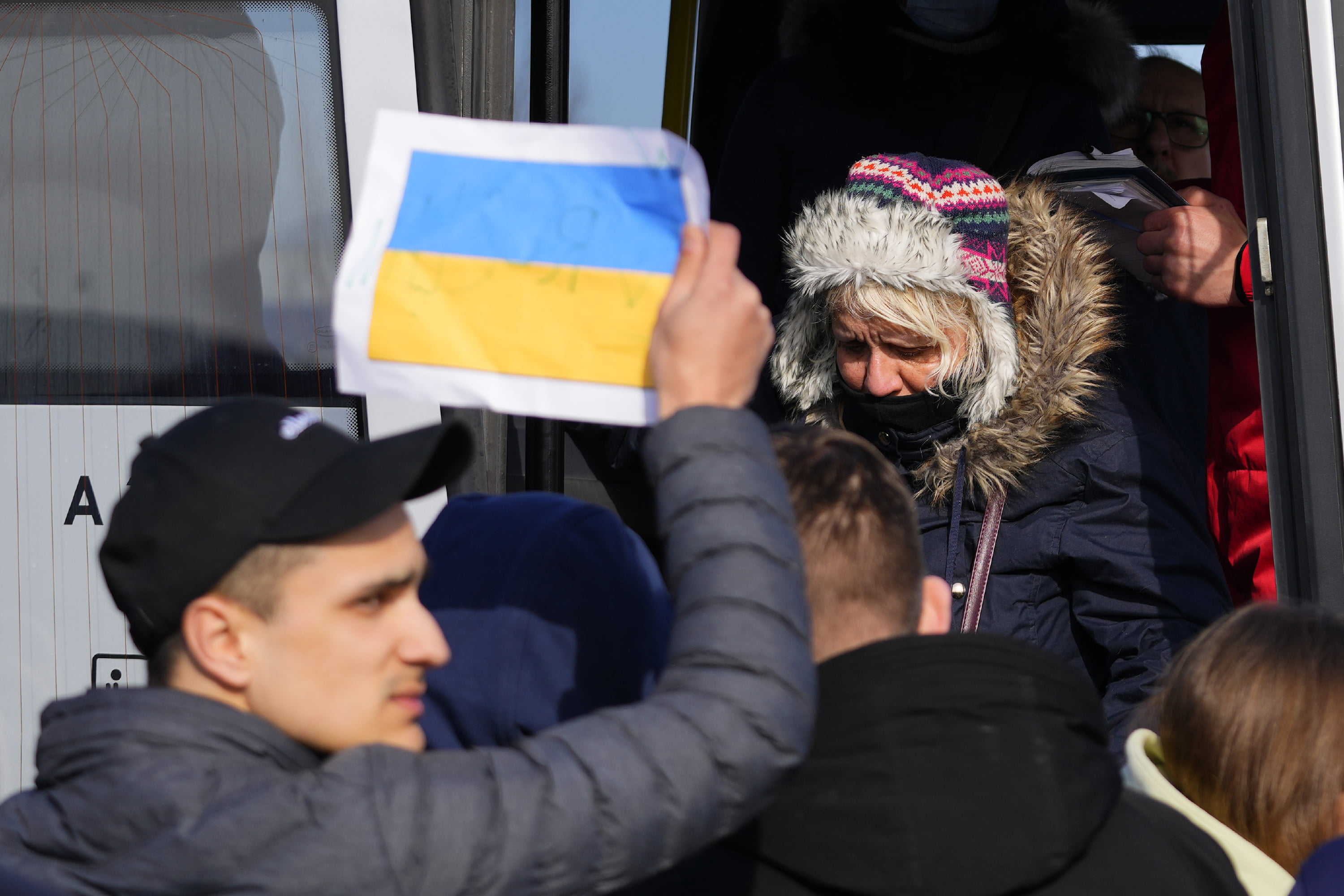 As the conflict roils on, the number of internally displaced Ukrainians is also growing but the military situation makes it hard to estimate numbers and provide help, Grandi added.
Refugee flows are likely to intensify as the Russian army has been given orders to broaden its offensive in Ukraine after Kyiv refused to hold talks in Belarus, a Kremlin-aligned staging ground for invading Russian forces.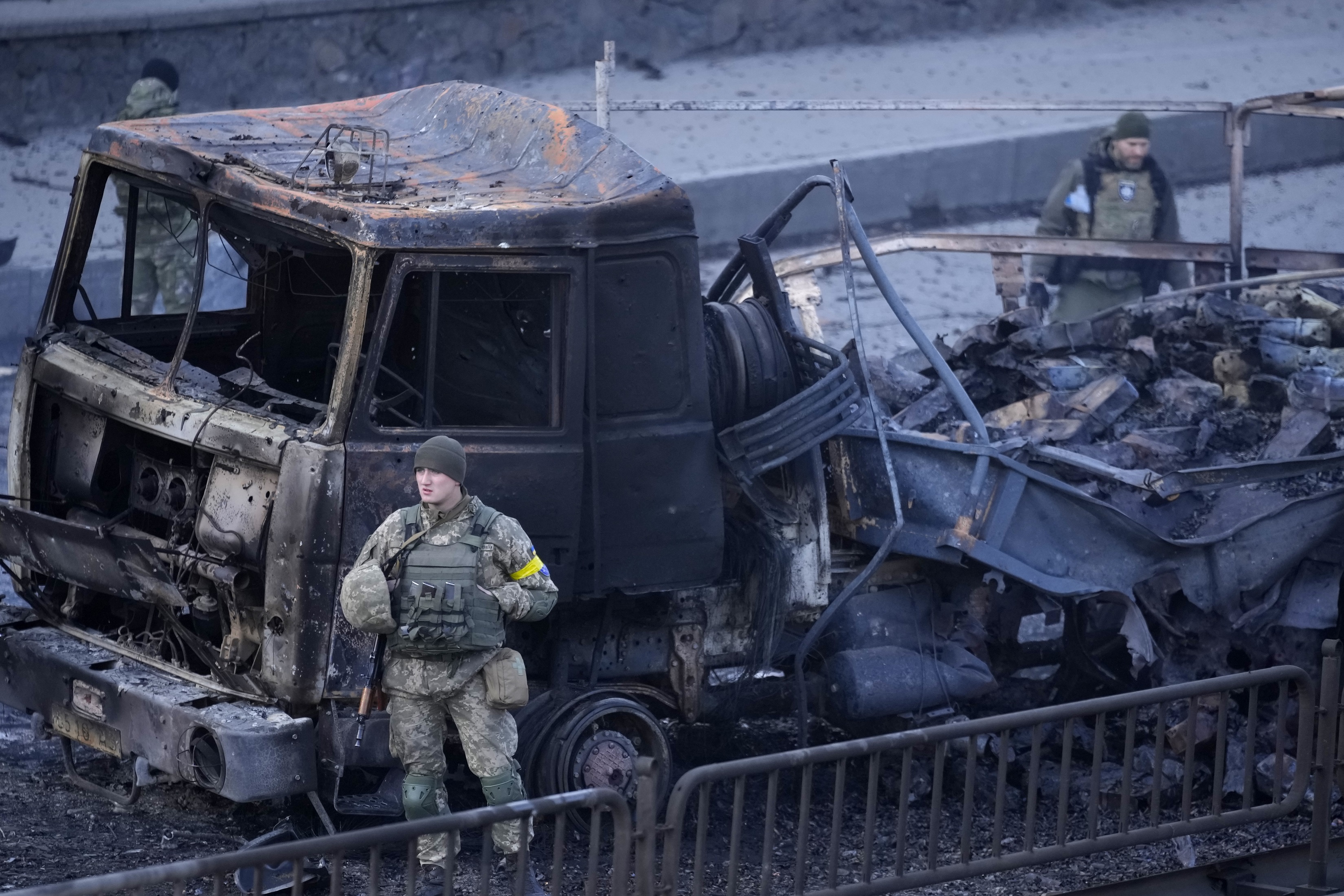 Poland on Friday also closed its airspace to Russian airlines, a move matched by regional neighbors Bulgaria and the Czech Republic and prompting Moscow to retaliate with tit-for-tat flight restrictions.
Following in their footsteps, Estonia, Latvia, and Slovenia on Saturday also announced they would ban Russian flights.
"We invite all EU countries to do the same," Estonian Prime Minister Kaja Kallas said in a tweet, adding, "There is no place for planes of the aggressor state in democratic skies."
Some are calling for more decisive steps to help Ukraine. Michal Orzechowski, a Polish author and documentary filmmaker, told The Epoch Times in an interview that "sanctions won't stop tanks, the Ukrainians need concrete actions, like shipments of arms."
"Also worth considering is air support for the Ukrainians bravely resisting Russian militarism and imperialism," Orzechowski said, suggesting NATO could impose a no-fly zone over Ukraine to reduce the threat coming from the skies.
The idea of a no-fly zone has been fielded by some British lawmakers but rejected by the country's top leadership as tantamount to a declaration of war against Russia.
"NATO will have to effectively declare war on Russia, because that's what you would do," UK defence secretary Ben Wallace said, according to the Independent. He added that if "we were to directly attack Russian aircraft, we would have a war across Europe."
The UK, too, has banned Russian airplanes from its airspace and territorial waters, with Moscow responding with a retaliatory measure.
Commenting on the sanctions that have been rolled out by Ukraine's Western allies thus far, including halting the certification of the Nord Stream 2 pipeline, Orzechowski said they should be tougher.
"Only a physical disassembly of Nord Stream 1 and 2 will have a meaningful impact, otherwise in a little while there'll be another 'reset' and Berlin and Moscow will fire the project back up," he added.