Ukraine wants to negotiate a clear timeline for the return of its territories and people from Russia at a four-way summit on the Donbass conflict, Ukrainian President Volodymyr Zelensky told reporters on Nov. 19.
The leaders of Ukraine, Russia, France, and Germany will gather in Paris on Dec. 9 for a summit also known as Normandy Format with a goal of ending the conflict between Ukraine and Russia. It will be the first meeting in over three years held in this format.
"I would like to have results," Zelensky told reporters after his meeting with Czech Prime Minister Andrej Babis on Tuesday. "We need to agree on the return of our territories. I'm talking first about some clear timelines."
Babis said during the meeting in Kyiv with Zelensky that the Czech Republic "supports the territorial integrity and sovereignty of Ukraine" and "condemns Russian aggression in eastern Ukraine," as well as "the illegal annexation of Crimea," according to Ukrinform.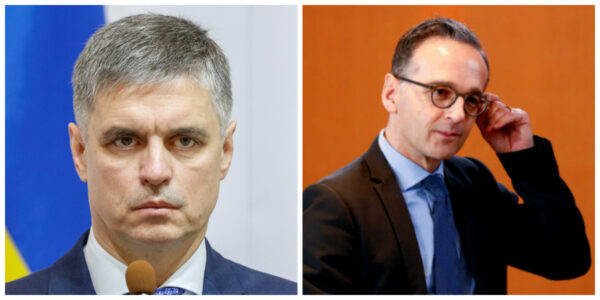 Ukraine's Foreign Minister Vadym Prystaiko met with his German counterpart Heiko Maas, saying during a joint press conference, "We are going to the Normandy meeting with open ideas, an open mind, ready to accept a reasonable compromise."
Maas said Germany and France would do everything to help reach a permanent solution to the conflict and added that it was time for "Russia to step up to the plate" to help end the conflict.
The conflict between Ukrainian forces and Russian-backed forces has already killed more than 13,000 people.
The armed conflict in eastern Ukraine continues to affect about 5.2 million civilians, according to the United Nations Office for the Coordination of Humanitarian Affairs. Among them 3.5 million need urgent humanitarian assistance and some 1.3 million are internally displaced (pdf).
"We have to end this arbitrary line that divides people—it has already been a reality for too long in this country," said Maas, according to Deutsche Welle.
Before the summit some confidence building measures took place as Russia returned to Ukraine ships that it seized about a year ago, and the two countries exchanged prisoners.
Reuters contributed to this report.