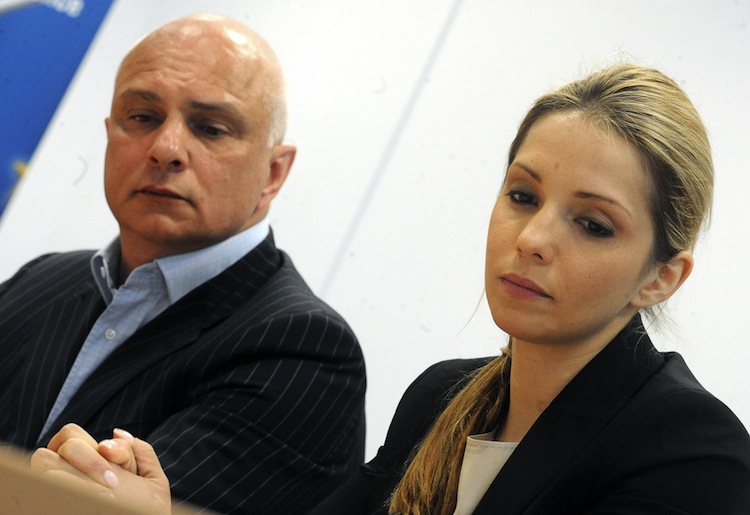 Ukraine is looking to press murder charges against former Prime Minister Yulia Tymoshenko in the coming days, according to EurActiv.
Deputy Prosecutor General Renat Kuzmin told the website that Tymoshenko may have been involved in the 1996 murder of Yefhen Shcherban, a member of parliament and one of the richest men in Ukraine.
"Today the prosecution is investigating this criminal case and is checking the facts showing the participation of Tymoshenko and [former Prime Minister Pavlo] Lazarenko in the organization and financing of this murder. And the work already done has given results," Kuzmin said.
Tymoshenko is in prison after she was convicted last year of abusing her power when she was in office, denying the charges against her and saying the trial was politically motivated.
Tymoshenko recently said that she was beaten when she was moved from her cell, and she consequently went on a hunger strike.
"She is treated by German doctors, by Ukrainian doctors, by her own doctors. Overall, she has been medically checked [while in detention] 266 times. Not a single prisoner in Europe benefits from medical treatment like Tymoshenko," said Kuzmin.