A Ukrainian official promised an "immediate investigation" Sunday after videos posted on social media allegedly showed captured Russian soldiers being shot in the legs and knees by Ukrainian forces, sparking accusations that war crimes are being committed.
"The government is taking this very seriously, and there will be an immediate investigation," senior presidential adviser Oleksiy Arestovych said on Sunday. "We are a European army, and we do not mock our prisoners. If this turns out to be real, this is absolutely unacceptable behavior."
In a televised speech, Arestovych also said that "torturing a captive is a war crime," referring to the video footage. "I would like to remind all our military, civilian, and defense forces once again that the abuse of prisoners is a war crime that has no amnesty under military law and has no statute of limitations," he added in a statement to Telegram.
Russia's investigative committee said through state-run media that Moscow has launched an investigation into the matter.
"The video circulating online shows captured soldiers being shot in the legs without medical assistance," the committee said, while it claimed the video allegedly took place in Kharkiv and suggested Ukrainian nationalist forces were behind the incident.
Over the weekend, several graphic clips surfaced online, although it's not clear where or when the videos were captured. The Epoch Times, which could not authenticate the footage, has chosen not to publish or share them.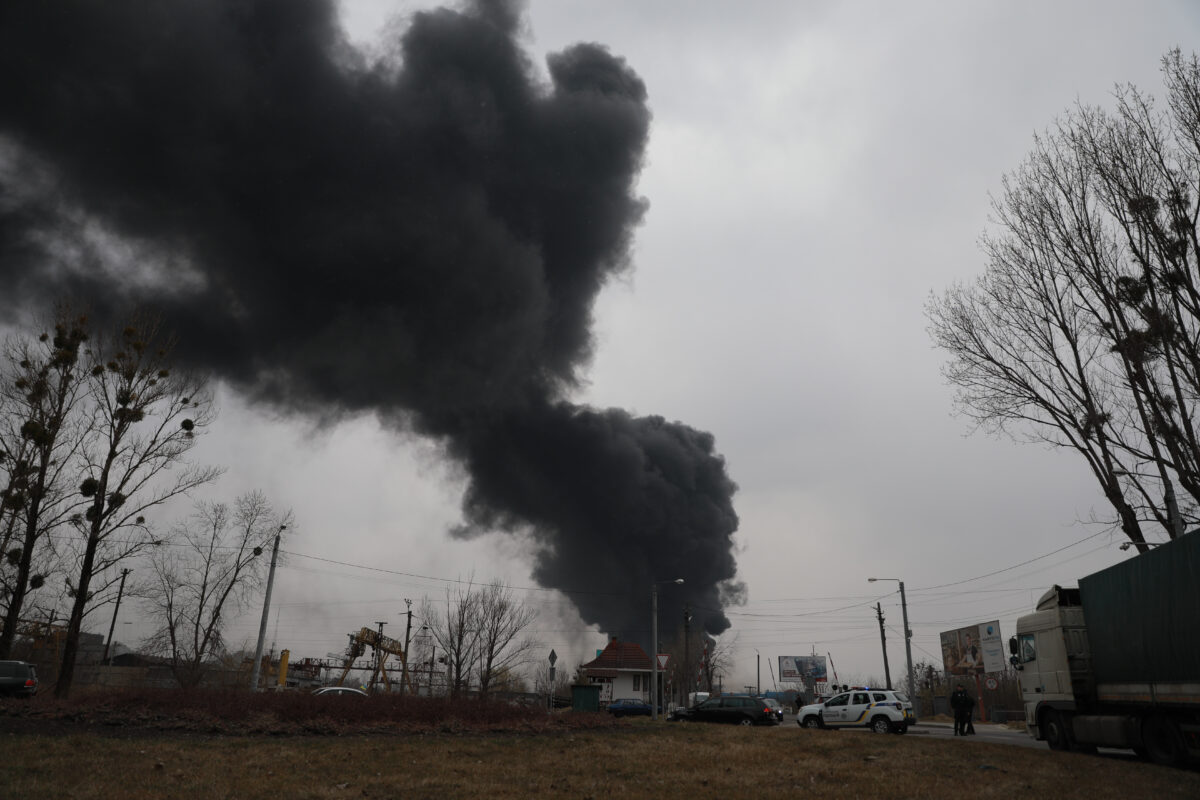 The video shows apparent Russian soldiers, who appear to be injured, on the ground. Some of the soldiers are interrogated by armed individuals who have blue armbands that are generally used by Ukrainian soldiers. The footage also shows three soldiers being shot point-blank in their legs in an apparent act of torture.
The chief of the armed forces of Ukraine accused Russia of "staging" the video and said the public should trust "official sources" only.
"In order to discredit the Ukrainian defense forces, the enemy is filming and distributing staging videos with inhumane attitude of 'Ukrainian military' to 'Russian prisoners,'" Gen. Valerii Zaluzhnyi, commander in chief of the armed forces of Ukraine, said in a statement released on Facebook.
"I urge you to take into account the realities of the information and psychological war and trust only official sources," Zaluzhnyi's statement continued before adding that Russia allegedly "produces and shares with the inhuman treatment of alleged 'Russian prisoners' by 'Ukrainian soldiers' in order to discredit Ukrainian Defence Forces," according to a translation.
Last week, U.S. and European officials accused Russia's forces of committing war crimes in Ukraine, namely for the shelling of the Black Sea port city of Mariupol, which has seen heavy fighting since the start of the conflict.
Meanwhile, a Ukrainian Parliament member, Maria Mezentseva, alleged over the weekend that Russian soldiers are sexually assaulting women in Ukraine.
The Epoch Times has contacted the Ukrainian Defense Ministry for comment.