The second round of talks between Ukrainian and Russian delegations on Thursday ended without a ceasefire agreement, but the two sides agreed to set up humanitarian and evacuation corridors, according to a top Ukrainian official.
Ukraine's presidential adviser Mykhailo Podolyak said the two sides will together provide humanitarian corridors to evacuate civilians, deliver food, and deliver medicine to areas with heavy fighting across the country.
"The second round of negotiations is over," Podolyak wrote on Twitter. "Unfortunately, the results Ukraine needs are not yet achieved. There is a solution only for the organization of humanitarian corridors."
Previously, the Ukrainian delegation said they were seeking an immediate ceasefire, a temporary peace agreement, and the humanitarian or evacuation corridors for civilians. The first round of talks held in Belarus on Monday resulted in no progress.
The announcement comes as Russian President Vladimir Putin said his country's military has offered safe corridors to civilians to allow them to leave. During a call with members of his Security Council, Putin alleged without evidence or details that Ukrainian nationalist groups are preventing civilians from leaving areas.
Putin again said the Russian military is fighting "neo-Nazis," while asserting that some Ukrainians were "fooled by nationalist propaganda."
During a news conference on Thursday, Ukrainian President Volodymyr Zelensky said the prospect of another round of talks between the two sides lacks promise. But he said that the two still need to negotiate because "any words are more important than shots."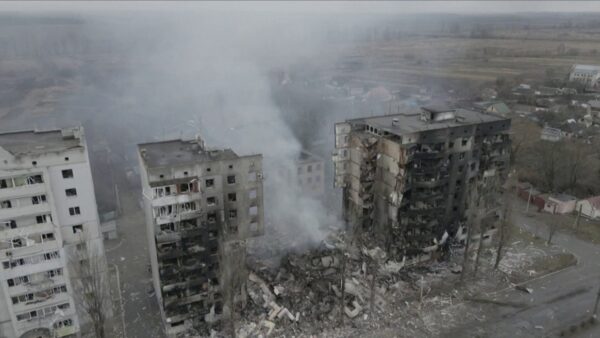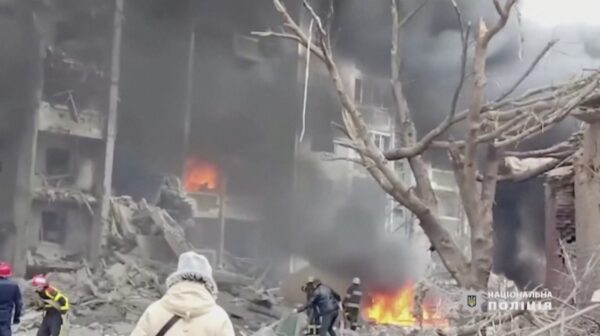 Hundreds of Russian and Ukrainian soldiers, as well as civilians, have died since Russia invaded the country starting in the early morning hours of Feb. 24. The move prompted widespread condemnation and a number of Western countries hit Russia's financial sector with significant sanctions, with likely more on the way.
The United Nations reported more than 1 million refugees have fled the country in the past week, adding that the humanitarian crisis on the ground appears to be growing worse.
Washington has repeatedly warned that it is prepared to take further measures to hold Moscow to account over its invasion of Ukraine.
With its main assault force halted on a highway north of Kyiv, the capital, Russia has changed its strategy and has opted to bombard cities such as Kharkiv and others, according to the U.S. Department of Defense officials and independent military analysts.
The EU on Monday imposed sanctions on 26 prominent people over Russia's invasion of Ukraine, including oligarchs and businesspeople active in the oil, banking, and finance sectors.
Several people included on the EU's list on Monday have not yet been designated by the United States, including Nikolay Tokarev, the chief executive of energy giant Transneft, Dmitry Chernyshenko, Russia's deputy prime minister, and Kremlin spokesman Dmitry Peskov.
The United States and its allies last week announced they would launch a task force to identify and freeze the assets of sanctioned Russian companies and oligarchs.
Reuters contributed to this report.