Ukrainian foreign minister Vadym Prystaiko said Thursday that U.S. Ambassador to the European Union Gordon Sondland "never" linked aid to Ukrainian investigations into the 2016 elections or former Vice President Joe Biden, which are allegations at the center of the impeachment inquiry against President Donald Trump.
His comment comes a day after the House held its first public impeachment inquiry hearings, with testimonials from diplomats George Kent and Bill Taylor. Taylor alleged that a staffer told him he overheard Sondland speaking to Trump on July 26. Trump on Wednesday denied the new claim from Taylor during a joint press conference with Turkish President Recep Tayyip Erdogan, saying, "I've never heard this."
"Ambassador Sondland did not tell us, and certainly did not tell me, about a connection between the assistance and the investigations. You should ask him," Prystaiko said about Sondland, reported Reuters.
"I have never seen a direct relationship between investigations and security assistance," Prystaiko also said. "Yes, the investigations were mentioned, you know, in the conversation of the presidents. But there was no clear connection between these events."
Democrats have accused the Trump administration of withholding about $400 million in military aid unless Ukraine cooperated.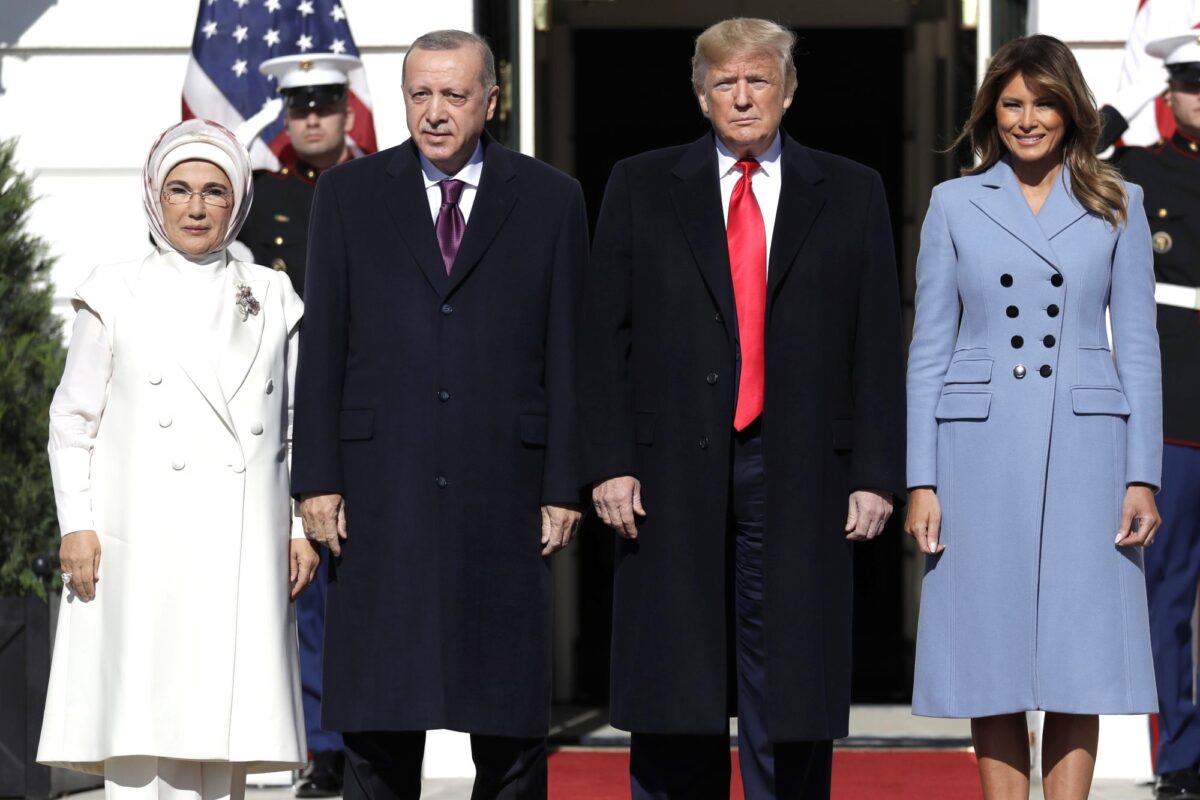 On July 25, Trump had a phone call with Ukraine President Volodomyr Zelensky and asked him to look into a Crowdstrike server that was allegedly being held in Ukraine and also asked him to look into Biden and his son, Hunter, who had sat on the board of Ukraine-based energy firm Burisma Holdings while his father was the vice president. Trump denied there was any quid pro quo and has dismissed the entire inquiry as a "witch hunt."
Meanwhile, Sondland, during his closed-door testimony to the House Intelligence Committee, told the panel that he had spoken many times to Prystaiko and other Ukrainian officials during the period that was in question, according to a transcript released (pdf) several days ago. He is slated to testify in a public hearing next week.
Zelensky, for his part, has denied that Trump tried to pressure him during the July 25 phone call.
"There was no blackmail," Zelensky told reporters last month in Kyiv. "It wasn't a subject of our talk."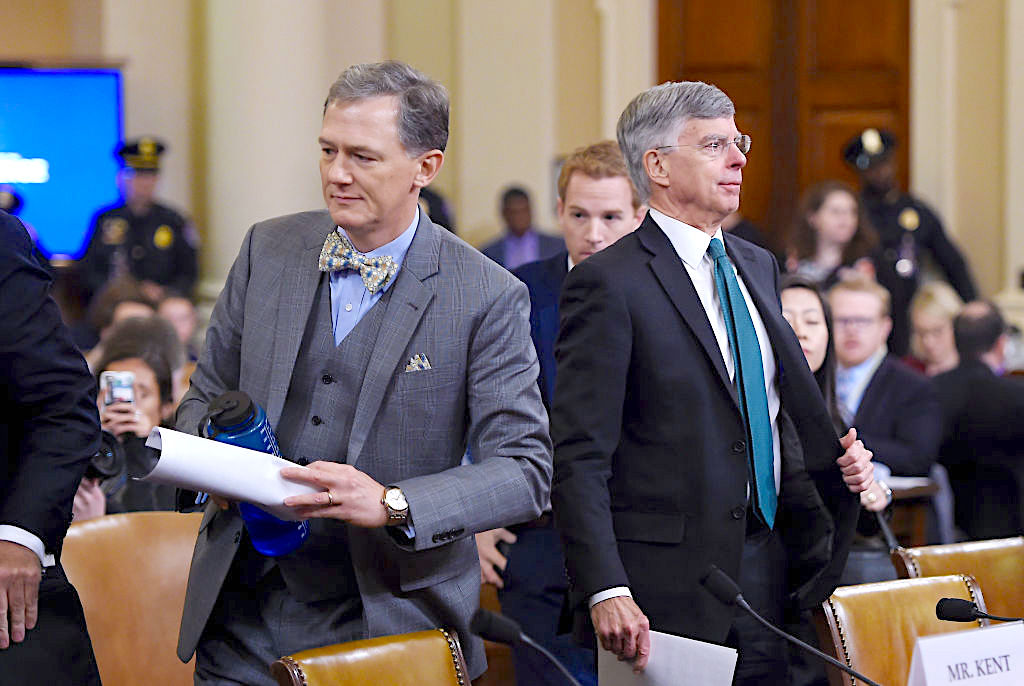 Trump was asked about the July 26 phone call on Wednesday and issued a statement.
"I know nothing about that. First time I've heard it. The one thing I've seen that Sondland said is that he did speak with me with for a brief moment and I said 'no quid pro quo under any circumstances.' And that's true. But I've never heard this. In any event, it is more secondhand information, but I've never heard it," he remarked to reporters.