A top-level Ukrainian government official said Monday that it expects the same amount of military aid, or possibly more, from the United States in 2020.
Ukraine's defense minister, Andriy Zahorodniuk, said there is a "general common opinion" in Washington that aid would be increased in response to President Volodymyr Zelensky's anti-corruption initiatives.
Aid to Ukraine is a focal point of the Democrat-run impeachment inquiry into President Donald Trump. Democrats have said that Trump misused his office when he asked Zelensky to look into former Vice President Joe Biden's and son Hunter Biden's business dealings in the Eastern European country. Hunter Biden was formerly on the board of Burisma, a Ukraine-based energy firm.
"There is a general common opinion in both the government and Congress that it should be ramped up," said Zahorodniuk, Reuters reported.
"We do feel support and it's there. It's 100 percent," he added.
The report noted that Ukraine has relied heavily on American military aid after Russia annexed Crimea, a formerly Ukrainian territory, in 2014. Since then, there have been intermittent skirmishes between pro-Russian militia and Ukraine's military.
"I also have to say that this aid has a symbolic meaning. It's not just the money and it's not about the equipment," Zahorodniuk remarked. "It's also about the … show of support from the international community to Ukraine. And that actually has probably for the general population even more meaning than the equipment itself."
Reports have said that Joe Biden in 2016 allegedly forced the firing of top Ukrainian prosecutor Viktor Shokin, who had been investigating Burisma, by threatening to withhold $1 billion in U.S. loan guarantees; Biden bragged about the move during a videotaped speech on a panel last year. Trump cited that video in his request to Zelensky.
Shokin had alleged in a sworn statement that Biden pressed for his ouster because he wouldn't drop an investigation into Burisma. Hunter Biden was on the company's board when his father served as vice president.
A later whistleblower complaint alleged there was quid pro quo in Trump's dealings with Ukraine, claiming that he threatened to withhold aid to secure an investigation into Biden, a potential political rival. Trump has denied the allegations and said on Saturday he would release a transcript of an April 2019 phone call between him and Zelensky.
Meanwhile, two Republican Senate leaders have requested that the U.S. Department of State hand over documents related to Hunter Biden.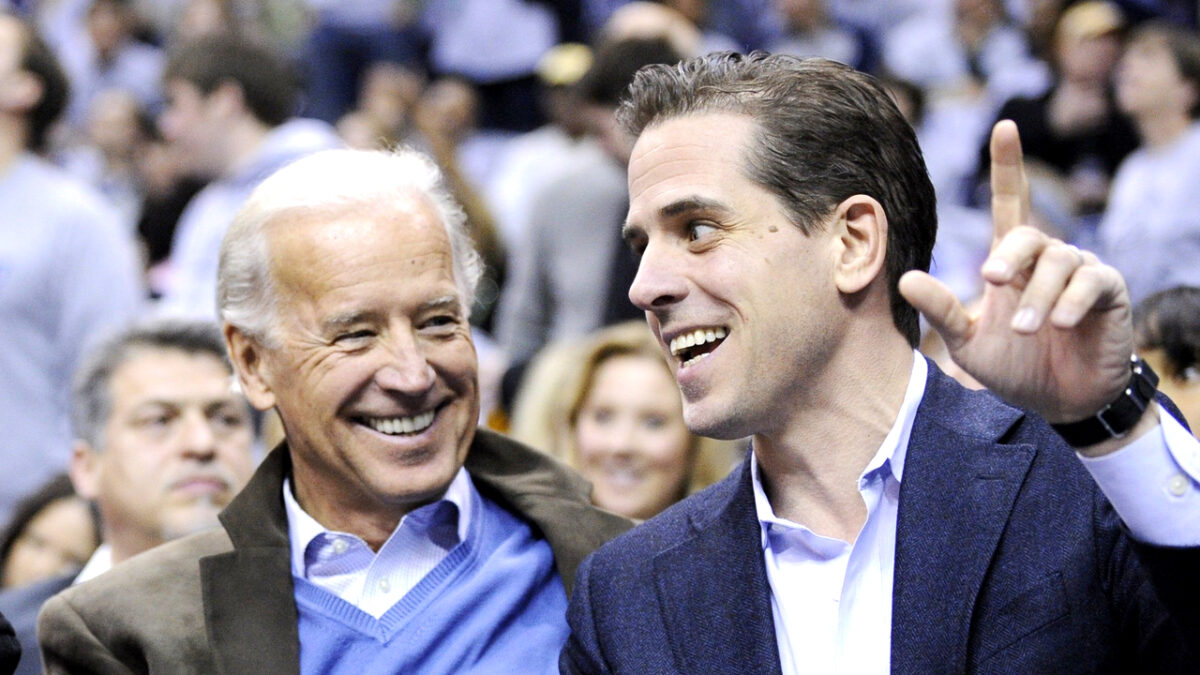 In a letter sent on Nov. 6 to Secretary of State Mike Pompeo (pdf), Sens. Ron Johnson (R-Wis.) and Chuck Grassley (R-Iowa) requested the agency disclose any internal information about Hunter Biden.
"Emails recently obtained and made public through a FOIA [Freedom of Information Act] request indicate that Burisma's consulting firm used Hunter Biden's role on Burisma's board to gain access and potentially influence matters at the State Department," the two senators said.
The State Department should provide more information about how the Obama administration took steps to "ensure that policy decisions relating to Ukraine and Burisma were not improperly influenced by the employment and financial interests of family members," according to their letter.
"It is unclear the extent to which State Department officials expressed these concerns formally and what, if any, action the Department took to address them," the letter said. They also asked in the letter for documents "to better understand what actions, if any, the Obama administration took."