A plan involving Ukraine, Russia, and an international security organization to include representatives of the Russian-backed separatists occupying the eastern part of Ukraine in future peace negotiations was adopted in March.
The plan was considered by some Ukrainians and politicians to be a concession to Russia and met with objections in Ukrainian society.
However, Ukraine's Minister of Foreign Affairs Dmytro Kuleba said, "I believe that President Putin has no other choice but to withdraw from Ukraine, from eastern Ukraine, and from Crimea as well."
Kuleba explained in an interview with the Atlantic Council that Ukraine does not seek direct dialog with Russian-backed separatists occupying the country's eastern part. Still, it has to "engage and talk with them to implement… certain points" of the  ceasefire agreement signed in Minsk in 2015.
The plan for such talks was made on March 11 during the meeting of the Trilateral Contact Group established in 2014 to resolve the conflict in Ukraine, according to Radio Free Europe (RFE).
The participating parties signed a plan to establish a new group "Consultative Council" (also called Advisory Council or Advisory Board) to propose a resolution to the conflict in Ukraine that has already killed more than 13,000 people and internally displaced (pdf) some 1.3 million.
The new body will consist of 10 representatives of Ukraine and 10 representatives of the Russia-backed separatists controlling the Donetsk and Luhansk regions of eastern Ukraine, commonly known as Donbas, according to RFE.
The agreement initially was not made public, but the next day, the full text leaked to Ukrainian media and was widely spread, according to Jamestown Foundation. It has sparked controversy among the Ukrainian public and politicians, as many considered it a concession to Moscow.
More than 50 members of the Ukrainian parliament that represent the "Servant of the People"—Ukrainian President Volodymyr Zelensky's absolute majority party, signed a petition opposing the creation of the Consultative Council, according to Civic Monitoring.
There were no significant changes in Ukraine's policy towards Russia. Also, Russia has not changed its policy towards Ukraine, and still insists that it has not been party to the conflict since 2014, Kuleba said in the interview with the Atlantic Council on April 9.
Ukraine, however, considers Russia a party in the conflict, not a mediator but engages with Russia in negotiations to release or exchange prisoners, he added that if trust between Russian and Ukraine improves, Ukraine will negotiate other issues with Russia.
"Negotiating with Russia is like walking a minefield; you never know where it will blow up. So reactions and counter-reactions from all corners can be easily understood," Kuleba said.
Ukraine insists on the current structure of the Trilateral Contact Group consisting of Russia, Ukraine, and the Organization for Security and Cooperation in Europe (OSCE), "everything else is a matter for internal structuring," Kuleba said.
"We do not engage with representatives of so-called Donetsk and Lugansk People's Republic, but we make our societies talk and engage with each other," Kuleba added, "these steps will not lead to crossing Ukraine's red lines."
"I will never agree as minister to a direct dialogue between Ukrainian officials and so-called Donetsk and Lugansk representatives. Everything else is the field or the space for the art of diplomacy, but there are certain red lines which I will not cross as foreign minister or a citizen of Ukraine, and this is one of them," Kuleba said.
OSCE is a regional security organization consisting of 57 states, including Russia and Ukraine, spanning three continents that focuses on "conflict prevention, crisis management, and post-conflict rehabilitation," according to its website.
The plan to establish the Consultative Council was going to be officially finalized and signed during the meeting of The Trilateral Contact Group on March 25. However, that meeting was held in a video-conference format due to the COVID-19 pandemic, which made it impossible to sign the plan, said Ukraine's deputy prime minister Oleksiy Reznikov, according to a Jamestown Foundation's report.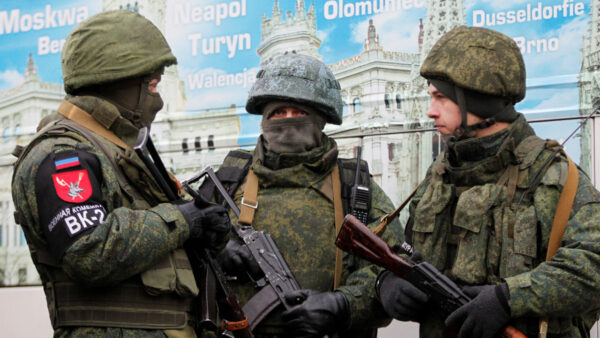 An agreement on a prisoner exchange between Russia and Ukraine was made on April 8, and the swap will take place before the Orthodox Easter (April 19), Kuleba said. The numbers from both sides have already been decided, but he preferred not to disclose them as to not affect the outcome by public comments, he added.
 Opposition's View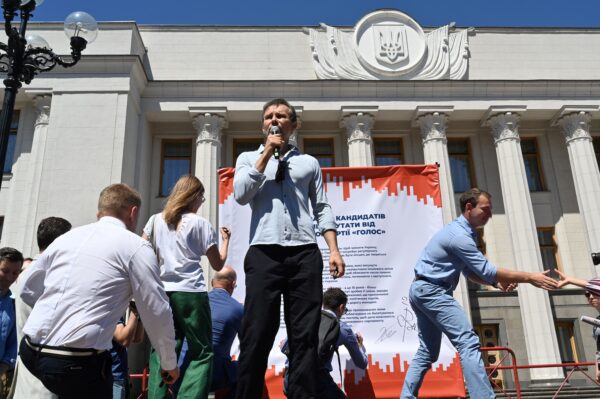 Svyatoslav Vakarchuk, a member of the Ukrainian Parliament and the founder of the reformist "Voice" party that is in opposition to the ruling Zelensky party, said that Zelensky promised during his campaign to end the war. However, the question remains "on whose conditions" because sometimes peace can be achieved on conditions set by an enemy.
A lot of people and experts view the concept of the Consultative Council as engaging in dialog with Ukraine's enemies, Vakarchuk said, and he has also been concerned about it.
Political dialog between Ukraine and Russian-backed separatists is unacceptable "because that only will make peace less achievable not more achievable" as initiatives like this one divide Ukrainian society, Vakarchuk said.
"I am very happy that Minister Kuleba mentioned the red lines … but you need to define these red lines" and not just talk about them as about something vaguely defined," Vakarchuk said. One of those red lines for Vakarchuk is that the war in eastern Ukraine is not just Ukraine's internal conflict, but is a war "imposed and orchestrated" by Russia.
Vakarchuk's political party devised a plan to return occupied territories in Donbas and Crimea to Ukraine, called Cold De-Occupation Plan. According to this plan, first, "Russia must stop shooting." The first step to the conflict resolution and to "real peace" is a complete ceasefire lasting at least half a year or longer, although it is difficult to achieve, he said, but only then political talks can start.
"Before there is a long-lasting ceasefire should not be any serious political negotiations' because they are not only bad for Ukraine but will also "make things even more complicated," Vakarchuk said.
Experts' Views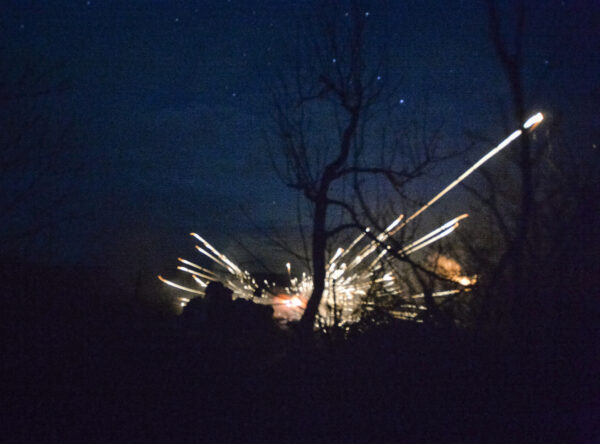 Senior Fellow at Atlantic Council and Managing partner of Myrmidon Group LLC Adrian Karatnycky said that President Zelensky needs "seasoned advisors" who have more profound insights into geopolitics and domestic affairs. Adding that his current circle of advisors mainly comes from the entertainment industry, and even though they are smart people and can grow, they lack the necessary expertise.
Zelensky should embrace as "constructive partners," 65 Members of Parliament from his political party who signed the petition opposing the concessions made to Russia during the Trilateral Group meeting on March 11 instead of treating them as "as somehow disloyal," Karatnycky said. Many of them are young people, many "Western-educated," many involved in the anti-corruption campaign in society. If readily accepted by Zelensky, they can "enrich the performance of his administration," he said.
John Herbst, the Director of the Eurasia Center at the Atlantic Council and a former Ambassador to Ukraine said that "despite the questions surrounding impeachment proceedings fear, bipartisan support for Ukraine in [the U.S.] Congress remains rock-solid." Herbst pointed out that even during the impeachment proceedings the Congress increased military assistance to Ukraine and enacted sanctions to significantly delay the construction of Nord Stream 2, an undersea pipeline to supply Russian gas to Germany. The delay helped Ukraine to make a good deal with Russia on gas transit.
The Trump administration opposes Russian aggression in Ukraine and strongly supports Ukraine, Herbst said. However, U.S. participation in the peace negotiations is not "essential," according to him. When the U.S. engages in talks, Russia offers quality ideas, but they do not result in quality proposals and policies, he added.
Herbst agreed with Kuleba that Russia would eventually leave Donbas in years or months and ultimately will leave Crimea, but it may take decades.
William Taylor, a Vice President of the U. S. Institute for Peace and a former Ambassador to Ukraine, said the war in Donbas does not bring Russia any benefits. Instead, it brings costs and economic problems due to sanctions, which could be exacerbated by the COVID-19 pandemic; therefore, Russia could be inclined to leave Ukraine