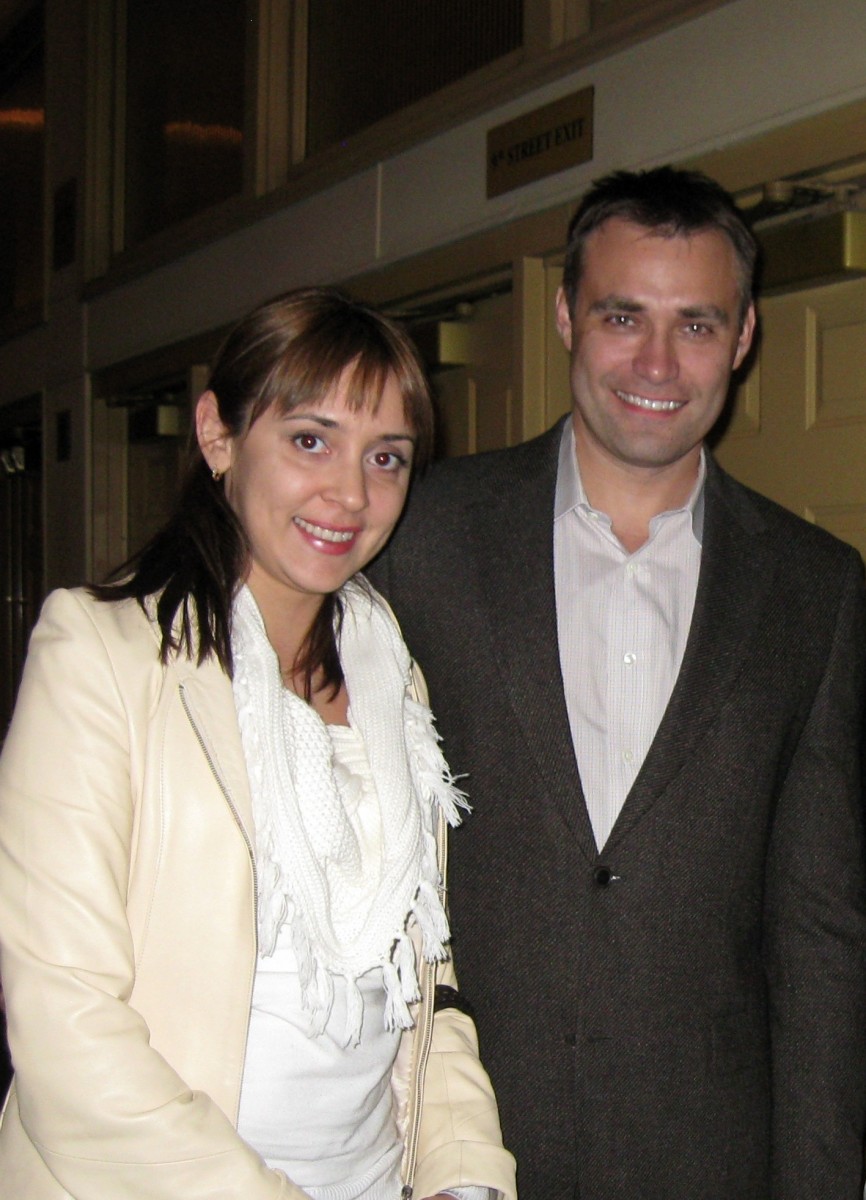 MINNEAPOLIS—Oksana Kovalenko, famed classical singer from the Ukraine, now living in Minneapolis, was in the audience at the Orpheum Theatre on Saturday evening, March 10, taking in the grandeur of classical Chinese dance and music being presented by Shen Yun Performing Arts.
New York-based Shen Yun uses performing arts to present stories that bring to life the inner essence of China's divinely inspired culture, says the company website.
Ms. Kovalenko was most impressed by the dazzling costumes. Shen Yun's costume artists collect countless designs of traditional attire, ranging from those of emperors, ministers, and generals to the everyday clothing of the common people. They use bright colors to tailor and recreate hundreds of new pieces each season, the website states.
She said, "I do like the costumes. I think they were fabulous; the bright colors, the pinks and greens, and whites and pinks, and I think that's the biggest part that impressed me the most.
"And of course the dancing, the choreography as well, I enjoyed that as much," she added.
Ms. Kovalenko particularly enjoyed the dance Snowflakes Welcoming Spring, which she said made her feel elated, "makes you want to fly and wait for the spring. … I think that was really wonderful."
In this northeastern folk dance, snowflakes gather for a final farewell before warmer days. Dancers take small, quick steps through snowy fields as they skilfully spin and twirl sequined handkerchiefs.
As a classical singer, Ms. Kovalenko praised the Shen Yun solo vocalists.
"I really liked the tenors; both of the tenors were very good. I think the words of the songs of the poems are very different from what we are used to … so I thought that was very interesting."
She also enjoyed Shen Yun's one-of-a-kind orchestra, with its all-original compositions, which blends East and West like no other, resulting in a fresh, unexpected sound. The orchestra was "wonderful," she said.
"I loved the mixture of the regular classic orchestra with Chinese instruments; I think it's just a fabulous idea."
Reporting by Kerry Huang and Anna Stute
Shen Yun Performing Arts, based in New York, tours the world on a mission to revive traditional Chinese culture. Shen Yun Performing Arts Touring Company will be at Clowes Memorial Hall of Butler University in Indianapolis for two performances, March 13 and 14.
For more information visit ShenYunPerformingArts.org