A U.K. woman was once dubbed "Britain's Most Beautiful Face" after winning a beauty contest. And some said that it's mathematically proven.
According to the Daily Mail, she entered a Britain-wide contest as sponsored by Lorraine Cosmetics, and is said to have mathematically perfect looks. The reason is because her face was described as near-perfectly symmetrical and has the "optimum ratio" between her mouth, eyes, chin, as well as forehead.
Colgate, according to the report, beat "8,000 entrants to win the title. Contestants were judged without make-up and were barred entry if they had had plastic surgery or chemical enhancement."
Scientists stated that in a perfectly proportioned face, the distance between the eyes should be 46 percent for the whole width of the face. Colgate has a ratio of 44 percent, Kent Online reported at the time.
Carmen Lefevre, from the University of St Andrews perception laboratory in the School of Psychology, said that beauty is linked to facial symmetry.
"Florence has all the classic signs of beauty," she told the Mail. "She has large eyes, high cheekbones, full lips and a fair complexion. Symmetry appears to be a very important cue to attractiveness."
Lefevre added: "Although we don't realize it in everyday interactions, in most people's faces the right and left half are actually quite different."
However, she said that symmetry alone doesn't make a face beautiful, but in Colgate's case, it does.
During the competition, she was enrolled in her final year at Dover Grammar School in Kent, and was planning to study business management. At the time, she was working weekends at a local fish and chip shop, HuffPost reported.
"Women should not have to feel that they have to wear make-up," she said. "I hope people will look at me and think they don't need to. I'm very happy with the way I look and I would never have any plastic surgery or Botox."
'Most Beautiful Twins'
After a mother posted pictures of her identical twins on Instagram, the adorable duo become stars almost overnight. The beautiful girls have since signed up with two modeling agencies and have won dozens of contracts. Plus, they did up to six jobs during the week just before Christmas in 2017.
Known as The Clements Twins, Leah Rose and Ava Marie, now 8 years old, have more than 1.2 million followers since their mom, Jaqi Clements, started an Instagram account for them in July 2017.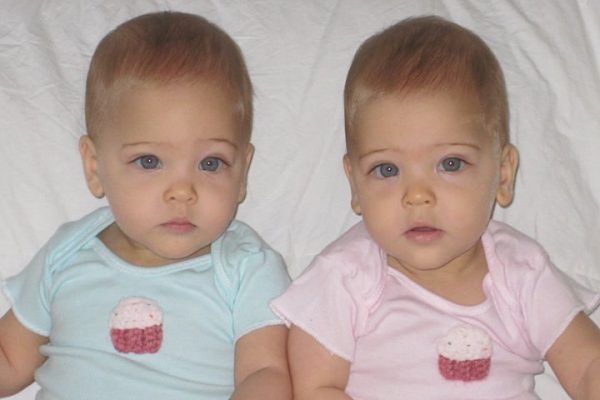 The then-7-year-old twins' pictures immediately won the hearts of Instagram users. Some among the girls' fans have described them as "so beautiful," "really truly gorgeous girls," "absolutely stunning." Some even dubbed them as "the most beautiful girls in the world."
The girls, based in LA and Orange  County, have won contracts with children's clothing brands and magazines.
Li Yen contributed to this article.