The EU tried to turn the tables on the  "Brexit means Brexit" mantra on Monday—insisting that it means no cherry-picking of EU perks and an end to the lucrative access of the "financial passport" system by the UK.
Michel Barnier, the chief EU negotiator in the Brexit deal said British banks will lose "passporting rights" to do business in the European Union after Brexit.
"On financial services, UK voices suggest that Brexit does not mean Brexit. Brexit means Brexit, everywhere," Mr Barnier said in a major speech to a think-tank in Brussels.
Britain is currently in negotiations with the EU over the terms of Brexit, with talks currently logjammed at the issue of financial settlement.

The agreement struck between the EU and UK will not provide a comprehensive future trade agreement, and currently talks are focused on a divorce bill, the rights of EU citizens, and the Irish border. A transition agreement is also on the cards.
Speaking at the Centre for European Reform, Barnier dismissed British claims that there would be no change to market access for British firms after Brexit. He also waved away the notion that joint UK-EU rules would be decided in a new "symmetrical process" between the EU and the UK, and outside of the jurisdiction of the European Court of Justice.
"This would contradict the April European Council guidelines, which stress the autonomy of EU decision-making, the integrity of our legal order and of the Single Market."
He emphasised that Brexit meant that UK banks would have to lose their profitable banking passports, which allow them to offer outsiders financial services into the EU trading block.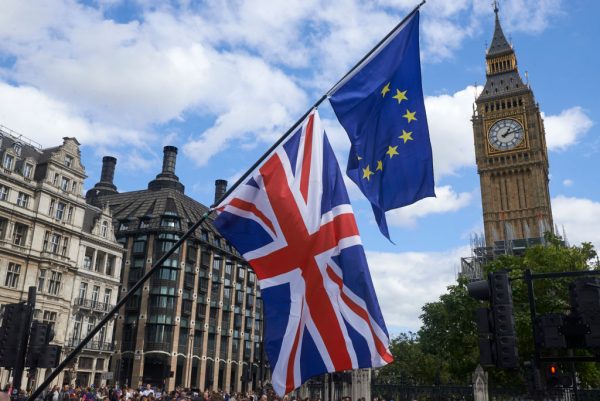 "The legal consequence of Brexit is that UK financial service providers lose their EU passport," said Barnier. "This passport allows them to offer their services to a market of 500 million consumers and 22 million businesses."
"Only those who ignore, or want to ignore, the current benefits of European Union membership can say that no deal would be a positive result."
"The Single Market is a package, with four indivisible freedoms, common rules, institutions, and enforcement structures. The UK knows these rules like the back of its hand. It has contributed to defining them over the last 44 years."
He said that the UK's decision to end free movement meant that it had to lose the benefits of the Single Market.
"This is a legal reality," he said.

Barnier said that the EU was not trying to punish Britain's decision to leave the EU. "It simply draws the logical consequence of the UK's decision to take back control."
He also underlined again the EU's hope that a deal could be struck.
"We have a shared history and this started long before the last 44 years. This is why the no deal is not our scenario, even though we will be ready for it," he said.