Cold arctic air will bring snow, hail and strong icy winds to the UK towards the end of the week, say weather forecasters.
The inflow of arctic air is expected to bring plenty of sunny spells, but the temperature will be far lower than the milder weather the UK is currently experiencing.
"Strong winds will affect all regions, with gales in exposed coasts in the north; feeling very cold in the wind," said the latest Met Office mid-term forecast.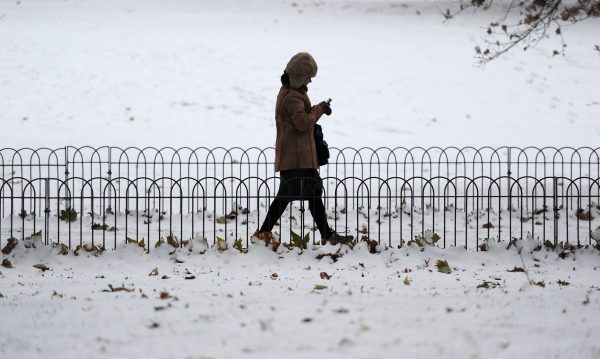 "Any wintry showers will be most likely over northern facing hills in Scotland, Wales and the southwest, but at times becoming widespread.
"We will also see a widespread increase in overnight frost and ice. This cold and windy weather is likely to stay in place for a time, perhaps with some brief milder interludes in the south, with frontal systems bringing a mix of rain sleet and snow," the Met Office confirmed.
The latest forecast is the most recent indication that the UK is set for its coldest December for seven years, breaking a cycle of unusually milder weather for the time of year.
We've got some big changes in the weather this week. Here's the reason why ☁️??️?️❄️?️ pic.twitter.com/cCuxS2YFHU

— Met Office (@metoffice) December 4, 2017
"2010 was exceptionally cold in December and, since then, December months have been relatively mild, in fact, 2015 was exceptionally mild, it broke all records for being mild and wet as well," Steven Keates, a meteorologist at the Met Office told the Telegraph.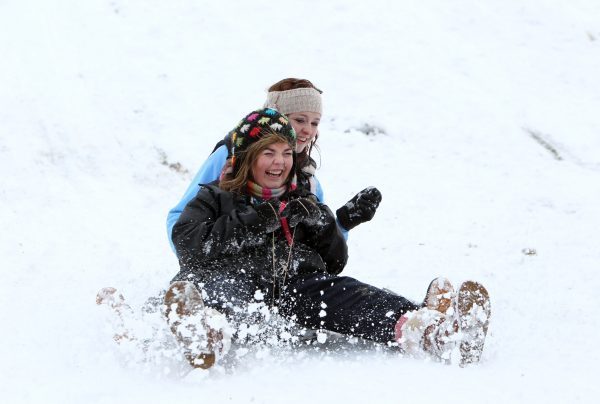 "We'll probably stay on the colder side of average for much of the rest of the month, with brief milder interludes like we've got at the moment.
"It's going to turn much colder again towards the end of the week, and by Thursday into Friday we'll be seeing some snow, some ice and some very strong and cold northerly winds," he said.
After a quiet start, this week's weather is set to turn more unsettled and then wintry. Here are the details in 30 seconds pic.twitter.com/Gqf77O3Goo

— Met Office (@metoffice) December 3, 2017
Met Office forecaster Mark Wilson told the Metro: "The first low pressure area sees windy conditions for the whole of the UK on Wednesday into Thursday, with gusts approaching 55 mph near south coasts and 60 mph near west coasts.
"The gates open for Arctic air on Thursday, and just about anywhere could see wintry showers on Thursday and Friday."
He added, "Wintry showers will be mainly in coastal areas and in the north generally."
If you enjoyed reading this article, please consider sharing it on your social networks. Thank you!